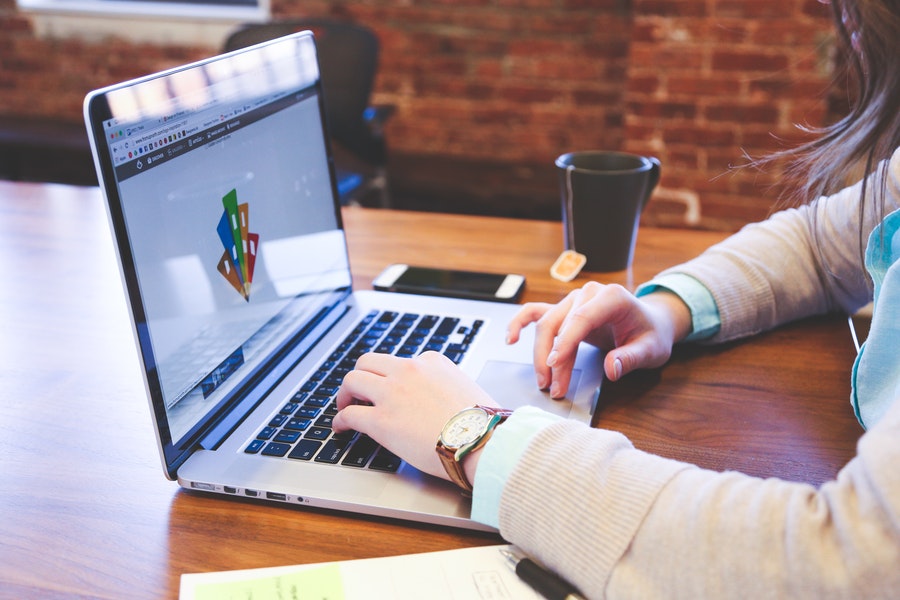 Top 10 CAD Software for Beginners to Advance Designers
Best CAD Software: Designing is one of the most crucial stages in creation or manufacturing process in any industry. There was a time when the limitation of pen and papers got the best of many architects and designers. The results were often inconsistent and filled with some faults, which eventually led to the development of CAD software. Since then, technology has completely changed the scene with more advance and accurate results.
There are many tools available for the designers to help them draft their creativity on a digital screen. We have enlisted top 10 CAD software to narrow down your search for the right tool for the job.
Best CAD Software for Designers
AutoCAD
---
The most popular software, AutoCAD, is known by almost everyone who has experience in Computer-Aided Design (CAD). It was first launched in 1982 to create 2D drafts. With the several updates over the years, this powerful software is now developed to cater needs for different industries. You can easily create 2D and 3D models with the latest version by coupling several parts. It comes with varying tool sets for other user requirements. The AutoCAD Architecture is designed for the architecture industry to produce and document building models, while the AutoCAD Mechanical is for manufacturing designs. It comes with mechanical model creation, modification and documentation support.
Inventor 
---
Another product from Autodesk, Inventor Professional is CAD software for 3D mechanical modelling.
It can perform a long list of operations to design and engineer a product.
The professional-grade tool provides a flawless interface with 3D mechanical modelling.
The tools are classified under different categories, namely product design, modelling, visualisation, collaborations and simulation.
With the knowledge of these tools, you can couple several parts in a design to form an assembly. Its simulation tools enable the use of the model under real conditions to analyse its performance. The Inventor Pro has an inbuilt rendering and visualisation tool to help you study the model. Therefore, it is a complete package to design 3D mechanical models.
TinkerCAD 
---
The beginners from Autodesk often have a hard time when they start working on some other professional software for designing. TinkerCAD is one such software available in the market to make sure the beginners have a smooth transition. It comes with a block-building concept to develop models from basic shapes. There are millions of files available in its library for the user to find the required shape. You can manipulate these shapes in the manner you wish. The online software comes with some limitations that prevent it from being an ideal choice for advance design. However, it is still widely used by beginners for 3D modelling.
Rhino
---
Rhino is termed as the world's most versatile software to make 3D models by its developers. This CAD software supports 3D computer graphics development with a wide range of design features. You can manipulate the points, meshes, solids, surfaces, and other parts of the design with it. It uses a revolutionary NURB mathematical model, well known for its accuracy. Its versatility has made it a popular choice among designers around the globe. But it is hard to master for beginners. You will need a lot of practice to capture what is intended. It is available in many bundles based on user requirement on its website.
OpenSCAP 
---
For those who don't want to spend money on CAD software, OpenSCAP could be the best choice for making 3D models. You can download this open-source software totally free. However, it is recommended for an experienced user to work on elaborated projects. The 2D outlines extrusions and Constructive Solid Geometry makes it suitable for programmers and coders. You can make simple shapes with parameters already defined intuitively. The use of description language limits its use to some users only.
Solidworks 
---
Solidworks, as the name states, is a solid modelling CAD software developed by Dassault systems. It is one of the prominent rivals of Autodesk's Inventor with its advanced modelling and analysis features. You can use it for designing an individual element or combining components to make an assembly. It also features a powerful simulation and visualization tool to assess the design. However, the paid software may not be ideal for freelancers who have just started their career. Still, you can take loans for bad credit with no guarantor on benefits of the software.
Fusion 360
---
Expert developers recommend fusion 360 for complex projects that require team collaboration. With this software, you don't have to worry about the unintended changes to the model. It stores the changes made in design in its cloud platform. Apart from the collaborative features, it comprises of several design options from freeform to mesh modelling. Fusion 360 has a user-friendly interface for the beginners and smooth workflow to streamline the modelling process.
CATIA 
---
CATIA CAD is another solution for designing from Dassault Aviation, designed for their use. The software comes with multi-platform support for CAD, CAE (Computer-Aided Engineering), CAM (Computer-Aided Manufacturing) and more. The powerful 3DEXPERIENCE platform from Dassault integrate various approaches in modelling to allow multi-disciplines use of existing tools. This increases the application of this software to multiple industries for mechanical engineers, industrial designers, and systems architects.
Creo
---
Creo CAD software caters to the needs of product designers with integrated multi-functionalities. It features thermal, motion, parametric, freestyle surface generation and structural modelling. This tool from Parametric Technology Corporation is recommended for additive manufacturing because of its dimensioning calculations. You can also enjoy a 30-day trial period before purchasing the license to make sure it is ideal for your use.
Onshape
---
Another tool worth considering for mechanical CAD is Onshape. It offers a great list of 3D modelling features for mechanical modelling. You don't have to download the software on your system to use it. Thus, eliminating the need for frequent updates and installations. With the mechanical-focus package, you can build designs involving complex solids and detailed assemblies. It also comes with standard content libraries and exchange files features to simplify the process.
In the end, it is on your experience and requirements that make CAD software ideal among the hundreds and thousands available. There are some other tools as well that deserve mention here.
About Post Author