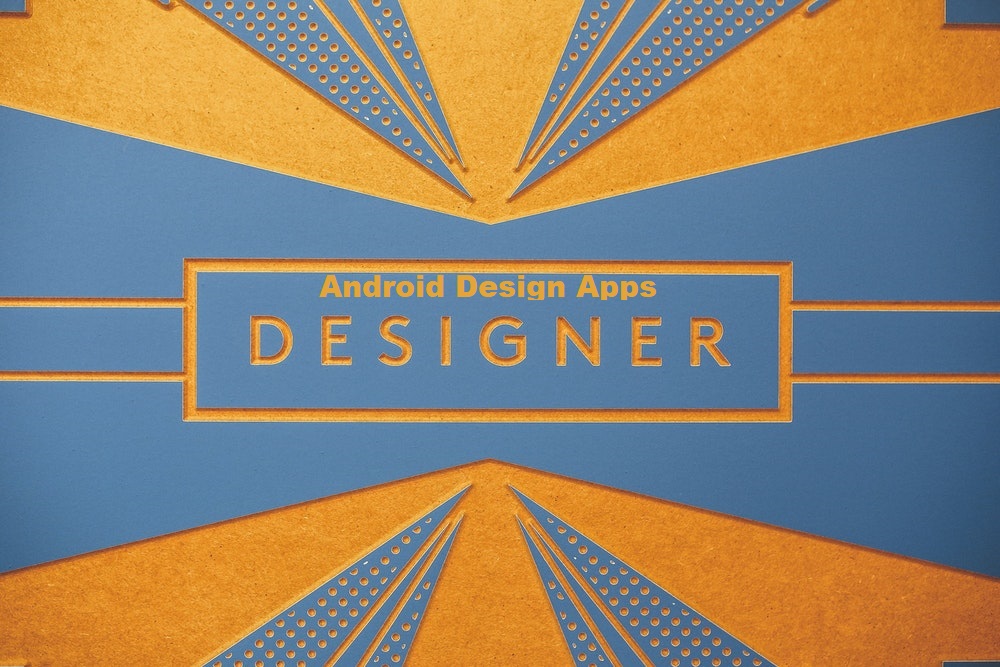 10+ Useful Android Design Apps for Designers (2023)
Are you designer and finding best Android Apps for Designing? Here are list of Useful Android Design Apps for Designers.
Best Android Apps for Graphic Designers: Back in the days, art was confined to brushes and canvas. Painters utilized different techniques to bring their imaginations out of the box. Artists like Von Gogh, Picasso, and Michelangelo influenced culture and society. The good thing is that we have preserved the art of painting.
Besides the traditional form, new avenues of art have come up in the present era. The digital transformation of art has already reached new heights. The introduction of new programs that equip designers and content creators with the liberty to make complex designs that were otherwise impossible is staggering.
If you are a graphic storyteller, you cannot just rely on a brush to improve your skills. Welcome to the world of digital assistants! The newest applications help all creative minds to bring their best foot forward. Designers now have even more choices in creating fantastical worlds suiting their imaginative style.
If you are an artist or a designer, you need certain pocket-sized wonders. These are nothing but amazing apps. With these mobile applications, you get advanced, polished, and technically sound tools that add elegance to the existing photos in your device.
In addition to the necessary tools, you need high-speed internet to upload your work on the drive for clients. Spectrum is a great option in this regard. Its ultra-fast internet lets you upload all the content in the blink of an eye.
If you are a budding designer and looking for applications to put magic into your work, here is a list of the top-ranking apps to help you get started.
Best Android Apps for Designers 
---
AutoCAD 360
AutoCAD 360 is one of the most popular design applications in the market. Many architects and designers use this app to create different projects. It gives you the power to edit all your AutoCad drawings wherever you want to. It is quite easy to operate and convenient. As the name indicates, this application is more focused on technical design. However, this application is not for everyone. You need a special skill set to operate and understand all the features of this app. Nevertheless, once you master the art of this app, it is a power in itself. The best thing is that it is free of cost!
Adobe Photoshop
This app is developed by Adobe, especially for creative professionals designers. It is available on the Android app store free of cost. The application is quite user-friendly and offers easy accessibility to designers. The best feature of the app is live-syncing. The changes made on the phone can be seen directly on the desktop as well. This makes it quite popular among professionals. Moreover, this application is mostly used for large-scale projects. The designers have the liberty to crop and combine, make adjustments, and blend different layers in images. However, you need a certain skill set to make wonders happen. The proper utilization of Photoshop skills is crucial to get the best out of everything.
Grain Edit
Grain Edit is another great application for graphic designers. If you are passionate about bringing authentic illustrations to the table, this is the application to go for. It is a must-have application for all creative artists. It has a lot to offer. For instance, you can create vibrant logos for your business. The most amazing thing about Grain Edit is the vintage aesthetics that come with all its themes. You can create aesthetic logos from its library of designs and make your business stand out from the rest. Moreover, you can turn your current pictures into classic ones from the 70s so that there is a uniqueness to them. It is loaded with a wide range of tips and ideas for designers. Grain Edit is available on Android free of any charge.
Sketch'em
If you are not a professional and have just stepped into the designer business,then this is the right application for you. There are a large number of tutorials available on it so that you can tweak a few features here and a few settings there. The tutorials help you get things done in real-time. There are 3 different difficulty levels. You can share your creations with your friends on different social media platforms such as Twitter and Facebook. All of its amazing features and tutorials are free of cost.
Infinite Design
The infamous Infinite Studio Mobile developed this app. It is offered free on Android. There are some great 3D design tools available in this app. Moreover, you get infinite layers, infinite canvases, and infinite redo along with the editing. The myriad of options let you rotate, distort, translate, and flip 3D images on the go. You can create all sorts of 3D illustrations on infinite canvases. If you do not like the changes, you can undo them all and keep the previous ones.
Sketchbook Express
Another great app for designers, Sketchbook Express is a premium drawing and painting application. It is an ideal choice for all the professional painters wanting to turn imagination into reality. There are more than 15 preset brushes. The colors are quite advanced and you have a large variety of gradients to choose from. The features such as transformation, lines & shapes, and fade-effect help you to get the best out of your creation. Other than these, you always have multiple draw styles, multi-touch navigation, and layers that can be toggled. This is a perfect application for professional designers knowing their way around different tools.
Paperless
Another application that is slowly rising to the ranks of the best Android design apps is Paperless. The application has more than six tools. You can color, sketch, and add animations with the help of these tools. Moreover, you can create up to three layers along with managing the non-transparency parts of your picture. The application is directly linked to all social media platforms. You can share all the images after creation to your Facebook without even quitting the app.
Ibis Paint X
Ibis Paint X is immensely popular among all the digital content creators and we are not surprised why. The drawing application has a wide range of tools. It has more than 2,100 materials, 142 brushes, and 700 fonts. If you are new to the digital art landscape, this is the right choice for you. Just quickly doodle something and enjoy it! Moreover, if you are a professional, this application has all the necessary tools and enough depth to satisfy you. There are two versions; the free and the paid version. With the free version, you will be thrown a lot of ads but if you are serious about your stuff, get the paid version. It is quite an affordable option in the market. On top, you will get some extra tools making it an ideal choice for your designing journey.
Adobe Illustrator Draw
The app was launched on Android back in 2016 by Adobe. Today, it is easily the most credible application to create vector drawings on your smartphones. Illustrator Draw is familiar to all the professionals that have used the desktop version, as it does not scrimp on important features. You get to merge layers, configure pen tips, and whatnot. However, just like every other Adobe app, Illustrator Draw requires you to purchase a Creative Cloud subscription. With this subscription, you can get the most out of this application. Secondly, you can share your work with Photoshop CC and publish the work directly to Behance.
Canva
The last application on our list is Canva. It has a web-browser mode and a separate application. You can access any according to your requirements. The application is quite diverse allowing you to create digital content for all the social media platforms. You can make your company's logos, design posters, and edit the existing ones. It has a massive library of designs to choose from. You can modify them to fit your company's portfolio. Secondly, it has a huge library of stock images, vectors, and illustrations. Some of them are free of charge while you have to pay extra dollars for the premium ones.
The Android application is quite interactive. Even if you are an amateur, you can design some great stuff without breaking a sweat.
A Graphic Design Tool for Non Designers, easy to use software and thousand of templates free to use. With features like Background Remover, Print, Resize, PDF Editor,  Animator, and more. Desygner is equipped with drag and drop software to make moving files easy. Not only that, Desygner has access to 120+ million shutterstock image, and Royalty Free Image, with vectors, and illustration for you to choose from. over all Desygner is an all in one tool.
Final Verdict 
All these applications give designers the creative liberty to play with color and make aesthetic digital content. Most of them are free of charge but if you are professional and require high-end tools, you can purchase the premium versions to get the most out of the experience.
About Post Author