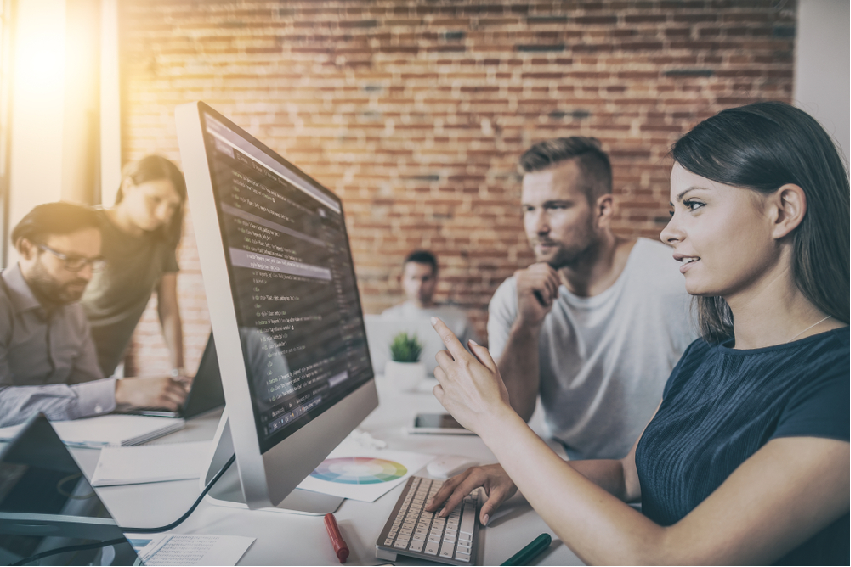 10+ Best Photo Editing Apps For Windows 10 [Free & Paid] 2023
Check our list of top handpicked best photo editing apps that go well with the Windows 10 operating system.
Photo editing has become a kind of common thing when we talk about digital space. Not only those Instagram or social media models need this technique but it's a professional practice as well. While for most of you photo editing would be restricted to editing personal pictures for social media it's actually a kind of profession as well.
Picture editors have been working as a regular service provider to the print, magazine, media industry for their needs. In a world that is driven by the internet, many things including marketing have gone online. Thus, the role of photo editing skills has only increased.
In this regards the rise of photo editing app development is also an interesting thing to watch for. Many development firms have come out with their photo editing software (Applications) to cash on the revenue generation considering the regular demand of the tool. If you want to build something the same then you can visit our website for app development company-related services.
On-demand and affordable services what you can get. However, if you are a photo editor or what we say, the graphic designer then the main topic of our discussion is something that interests you. As you might have seen (by the title) that we are going to talk about the tools that can help you in your work without asking for any cost. Yes, the free editing apps. While you might be knowing some of them we have bought a good list for you.
So, if you were looking for some additional features or for something new with your existing free editing tool then here is the answer. Check our list of top handpicked photo editing apps that go well with the Windows 10 operating system. While most of them have their Mac version too here our focus would be more on the Windows one. Without much here and there let's begin.
Adobe's Express Editor 
Talking of editing and utility tools then Adobe can't be left behind. The Adobe Photoshop Express Editor is one of the top software on the list. The reason why it top charts is that inspite of being free it has a whole lot of features to make you edit your pictures as you want. From cropping to reducing the red-eye effect the tool has most of the things that you look for as an editor. Further, you can add watermark your images, remove the blemish, perform perspective correction, etc.
The only pullback of the software is that few of the features push you to have an Adobe cloud membership. Further, the photo organizer is kind of a separate application that you have to manage. It should have been part of the app to add to the convenience.
Resizing.app
If your editing work mainly involves resizing of the pictures then here is an app that fits exactly your needs. Resizing.app is a simple and effective tool that can deliver desired results without much hassle. You can edit your image and export it to any platform in the format you like which is a jpeg, PNG, jpg, etc. The platform has nothing much to offer when it comes to editing except the resizing. Which also can be pointed as a drawback of it. However, it offers you an easy way to convert formats like TIFF and HEIC into more used jpeg, PNG, etc.
Canva
This Australian-made photo editing app cannot be kept out from the best in business list. The app provides a way to visualize the data graphically. The app comes with professionally designed templates and allows to drag and drop pictures, designs, logos, etc. easily for modification. A major thing with the tool is that you can build info graphics, presentational graphics that are usually required for the PowerPoint presentations, reports, or for the website data analytics section.
Ashampoo
No, it's not a shampoo brand as its name might suggest to you if you are hearing it for the first time. It's actually a really beneficial photo editing tool. From basic things like crop, blur, resize, you can perform assessments like color and contrast to adjust your images accordingly. The thing called editing with just a click is something that goes true for Ashampoo as it has such cool features. Apart from the features, it carries a user-friendly interface to make operations easy.
inPixio
With high on reviews and performance, this can be a good choice for editing your photos. In terms of its usability and features, the app has earned a respectable place in the market. Form common things like cropping to the complex technical things like fixing perspective the app supports its all. Also, if you want to go for the paid features then you won't regret it as it is affordable and worthy. However, if you don't want to go for paid ones then the free tool offers many things even the features like background image removal.
A common pullback factor for the free version users is that it places a watermark on them. So, if it's an issue for you then paid version can be your option.
Lightroom
Another one from the house of Adobe on the list is Lightroom. Talking about the other apps on the list this one stands out by the way of its very feature that allows retouching full resolution images. The user can easily add, view, edit, resize mages on the web with the help of this software. The platform also offers a wide range of layouts that provide ease of editing. With the tool, you can filter your images, group them, and can share them wherever you want.
Fotor
Fotor comes as a complete feature-loaded editing tool allowing you to get the best out of your images. With the HDR effect feature, the advanced editing needs of the photo editors are also met. The filters in the app are good enough to put some real-life into your pictures. Now, it is a kind of tool that you can't compare with Adobe's if you have been using that. The reason is that in terms of certain features you might rate it as low. However, certain features like border enhancement, contrast, RAW file management, etc stand as the USP that makes it stand apart.
Fotophire
If you like some amazing effects on your pictures and are very choosy in that regard then Fotophire Editing Toolkit is something you must check out. With over 200 effects on offer, it's sure that you would not have to complain that your image is lacking the feel you wanted. Not only has this you can remove background, unwanted elements, blurring objected, etc with just a click of the mouse. Easy, smooth, and choice-based editing is something that is assured.
VSCO
With a simplistic outlook and to the point functioning VSCO is a genuine contender to be on this list. Its social media channel feature carries a vast number of effects that can add to the charisma of your pictures. If you edit pictures for the purpose of social media then you would surely like to use VSCO. The only drawback here is that it allows certain useful features only in the paid version. This also means that not all the filters in the library would be available for free users.
DxOPhotoLab
The tool carries with it features like numerous retouch options and brush tools that you can use to adjust your images. With a customizable interface, the tool allows you to easily share images on social media like Facebook, Instagram, Twitter, etc. That's not all the tool allows you to edit RAW images in batch along with offering a rich photo library.
PicsArt
PicsArt comes with pre-loaded 100 plus templates that you can use to edit the pictures. Talking about the specialty that it brings is that the software is well suited for collage making. You can easily make different kinds of collages using this software. Loads of free images, stickers, GIFs, etc is something that you can find in the app to make your task easy.
BeFunky
Just like its name the tool makes your images look Funky and cool. There are a good number of templates that you can use to make collages apart from the basic features of crop and resize. To make sure your photo collection is safe and easily accessible the app comes with cloud integration. This means that you can easily upload your pictures in Google Drive or Dropbox for quick access anywhere. Now, coming to a big drawback that might make you say what? The tool doesn't have an erase tool. Yes, you read it right no eraser tool.
Pixlr
Convenience, quality, and results are something that defines the software when it comes to editing photos. The tool offers you all that you need for professional photo editing. It is commonly rated as the clone of Adobe's photoshop but it has some of its own unique functionalities. The app is also available on smartphones in case you like to access it for quick editing on the go. The drawback that it carries is something that is common with free apps. Too much advertisement.
About Post Author