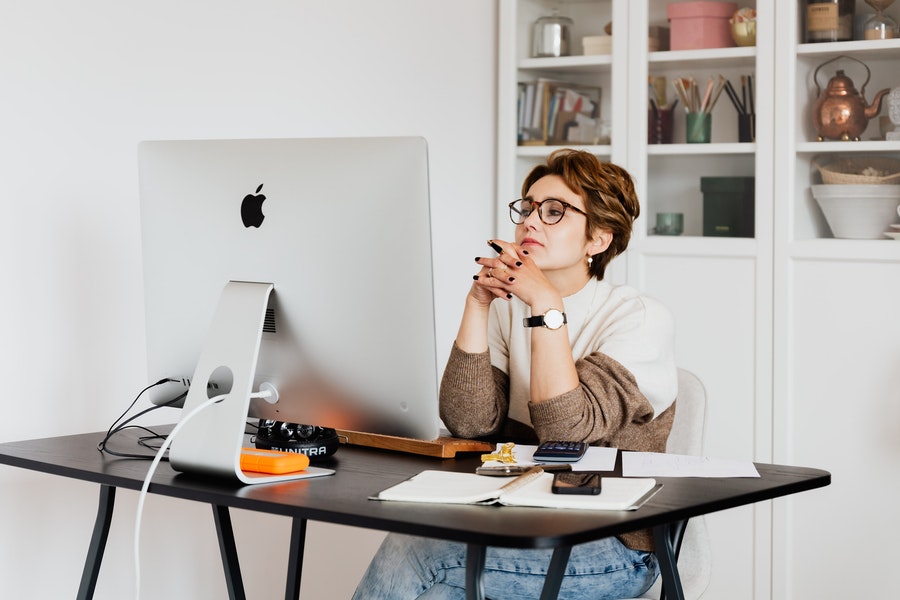 Reverse Email Lookup: Effective Ways to Find Email Sender's Identity
Reverse Email Lookup: Most people like you, and I sometimes receive emails from an anonymous source. We often try to know the sender and the motivation behind the communication. Statista report shows that roughly 306.4 billion emails were sent and received every day in 2020; the number is forecasted to increase to over 361.6 billion daily emails in 2024.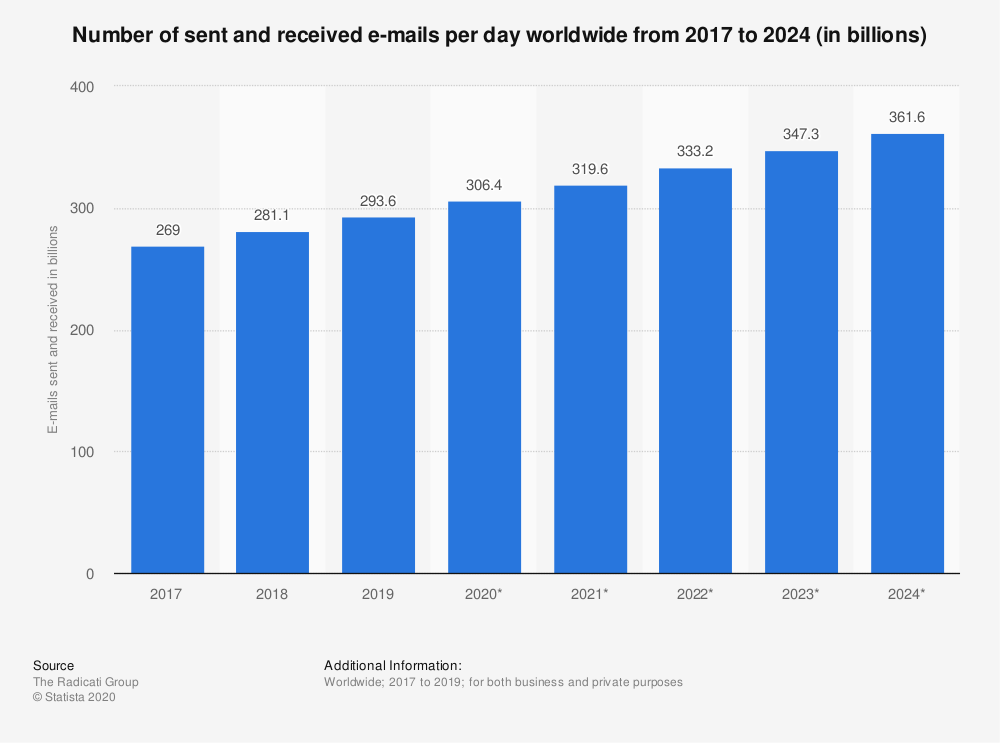 However all mail is useful to us, there are many which we are unfamiliar with. There are many ways to find out about the identity of the email sender. Many times we might feel embarrassed and uncomfortable to find the identity of an unknown source. In such situations, it's a better option to conduct a reverse email lookup.
A reverse email lookup is the best option to identify the sender; you can consider using information which the sender has made public online. Typically there is no such method that helps you track the person who has to send you an anonymous email through reverse email lookup. But before digging more on the topic, let understand the reverse email lookup in detail.
What is Reverse Email Lookup? 
---
Reverse email lookup is an effective way (tool) to gain personal information related to someone based on the email address. You can search for social networks and public databases for links to the unknown email address; it can reveal an individual's first name, social media account, and much more hassle-free in no time.
What Can Data Individuals Get From a Reverse Email Lookup? 
---
It's found that more than 76% of defaulting customers in the significant industry used an email address with zero social media presence. One of the primary advantages of using email addresses to research user information is that there is a broad amount of information associated with a particular email address.
Reverse email lookup is also referred to as "email background checks". The tool or ways helps you to find a specific person IP address; this reverse email also allows you to find numerous things such as:
Checking Email Address Validity
Verifying the Email Domain Type and Quality
Email Address and Social Media Lookup
Check Email Blacklist
Email Address Quality
Finding Unknown Email Sender Identity: How Reverse Email Helps You with it! 
---
Reverse email lookup is the best service that helps you search unknown person details using only the email address they send you the mail. There are numerous ways and tools that you can use to identify a sender's identity just by making use of their email address. Explore the article to know how you can find unknown email sender identity easily; there are paid as well as unpaid tools that you can use to leverage excellent results.
The method works with all the email service providers, including Gmail, Yahoo, Rediff mail, Outlook, or any other mails you prefer to you with custom domain names. Explore quick links listed below before jumping to the detailed article; the way reverse email lookup includes:
Go with a Simple Google Search
Reverse Email Search on Other Social Media Websites like Facebook
Use Email Clients that Automatically Extricate Sender Information
Use Browser Extensions
Use Reverse Email Search Engines
Research the domain name
Research product or service offered
Reverse Email Lookup Using Facebook 
---
Statista report shows more than 290 million Facebook users in India, making it the leading country in terms of audience size. Additionally, there are many other markets with about 100 million Facebook users, including Indonesia, Brazil, and the United States, with 140 million, 130 million, and 190 million Facebook users, respectively.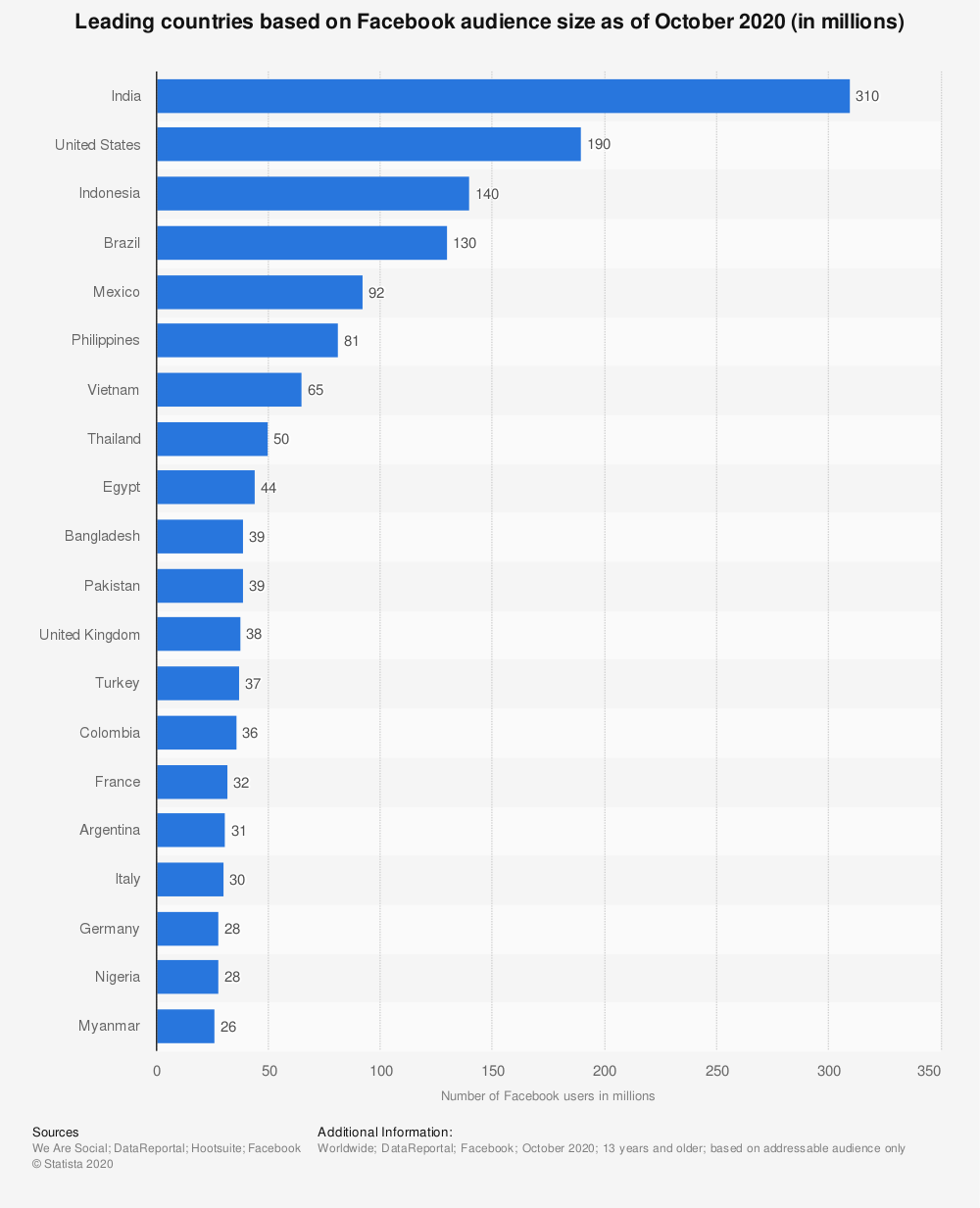 Hence there is a unique chance that the email sender might be using the Facebook account. You might be unaware that Facebook allows you to search for any users using the email address. Copy the anonymous email address from your account and paste it into the search bar on your Facebook account right away. The search will instantly show you whether the profile exists or not with the email address. Also, have a look to know whether it is fake or an original profile. You can scroll down their timeline to pinpoint whether the email sender is fake or real.
Search on Social Networks 
---
There are great chances that a person might be using the email as the username for the social networking sites. For example, if the email address of the unknown sender is [email protected], there is the probability that they may have created a social account using the mane nanygama. It's a simple human tendency so that they might do so. You can use a tool named "Knowem" to find out a profile with a username exists on social networking sites. It will definitely help you to track the sender's identity easily and speedily.
Go with a Simple Google Search 
---
Undoubtedly Google Search has become one of the primary sources of a search engine; it's considered a powerhouse; hence there is nothing such which it can't search for. If you want to search for an unknown email sender identity, the first thing you need to consider is to find the email on Google. The search engine will extract and reveal most of the information you are trying to find about the unknown sender's account. Hence most email users use Gmail as a service provider; then Google can quickly provide you with the information.
Google will track the social accounts to link it with the email; it will also browse for the email sender's Linkedin profile and much more. It's considered one of the easiest ways to search for information about the email account. If Google search doesn't work, then you can go with some other alternative, use different search engines that can help you with the job done.
Reverse Email Search on People Directory 
---
If any of the above methods don't work, you should try a reverse email search in some of the people's directories, such as Spokeo and Pipl. Both the people directory enables you to search for individual people based on their email address, name, contact number, etc. However, Spokeo is a more comprehensive database compared to Pipl.
Try Google Reverse Image Search
---
If you succeed in searching for a profile picture of a particular person through the techniques listed above, in that case, it becomes relatively more straightforward for you to search for information about them with the help of Google Image Search. Click on the camera icon in the Google search box and upload the image. The search engine will show all the social networks, forums, and websites where the individual embodiment is present.
Using Browser Extensions
---
One of the effective ways to reverse email search is through browser extensions. Numerous browser extensions help you search for the unknown sender's information when you open the browser's email. And one such useful extension is the LinkedIn sales navigator scrapper. It provides you with all the information about the sender right beside your email.
If the Linkedin sales navigator is not working efficiently, you can consider many more alternatives to check the unknown sender's identity. All the extensions work efficiently with email clients out there like Outlook, Gmail, Yahoo, or any other custom domain email address.
One of the extensions used by me is "Contacts+ for Gmail." It works flawlessly and comes with information that can be used to identify the unknown sender.  You can check Snov.io (free, $39/month) as it offers a Chrome extension that helps you obtain emails as well as sender information.
Use Reverse Email Search Engines
---
If the above methods don't work efficiently, you don't have to be worried about it. As there is a last but not least method that helps you to identify the unknown sender efficiently. You can use reverse email search engines that allow you to search for the information you are looking for by using the anonymous sender's email address. Though, there is one drawback with using a reverse email search engine that most of them are paid.
During the past few years, several free people search engines have launched in the market, offering excellent results. It helps you check out the full list of email or people search engines with few clicks on a particular link. Some of the services mentioned on this list include Spokeo, Pipl, and BeenVerified. All of them engage various search parameters; thus, the result may differ depending on the service you are using.
Numerous email lookup service sites come in handy and connect us with several social networking sites, the deep web, and search engines. Any individual who prefers a search engine searches to search for an unknown email address owner's clues. If the email address is practiced online, the reverse email search engines and lookup site will help you search for the information.
Spokeo is a handy tool that extends a reverse email lookup provides essential information to help recognize the email sender. The platform searches for billions of records, including government records, deep web sites, and much more, to deliver significant results. Apart from the email sender's identity, you can also find various things in exchange for some fees, including:
Full name
Photographs
Location history
Marital status
Social media accounts
Social media images and videos
Criminal activity and history
Assets
Close relatives and more
There are many benefits to using reverse email search engines. Most searches are 100% confidential, and the individual who is the subject of the investigation is not aware of the same. It helps you find the necessary data that allows you to identify the unknown person and other information as well, if required.
Better to Protect Your Email Address Search
---
Cybercriminals use email, and it's a fact that you will not recognize an email attack. During a phishing strike, the most common email scam, the scammer impersonates to represent a legitimate business to receive and open an email. You unwittingly download malware that steals personal data, such as a necessary file containing importation about your eventbrite clone project, your customer's data, contact information, or any other.
Statista report shows the familiar sources of unsolicited emails in the first quarter of 2020. It was found that more than 9.64%  of global spam volume began from IPs based in the U.S., whereas Russia accounted for 20.74% of international spam email.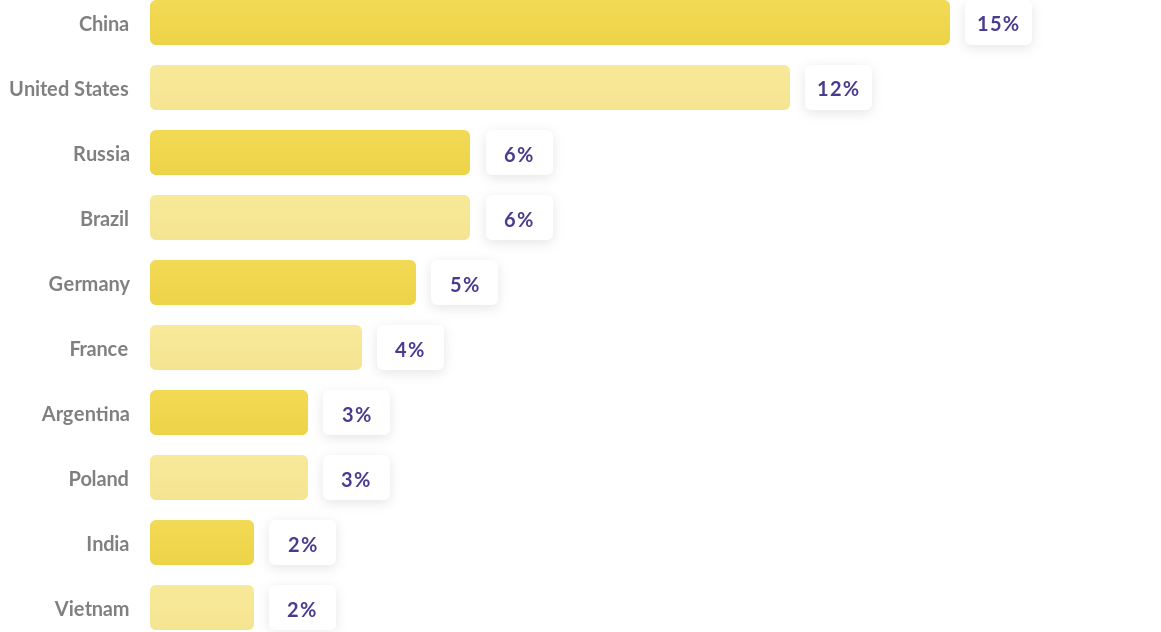 The average email users receive around 16 malicious emails every month, so there are great chances that you can be targeted. Hence it will be better to protect your email address from it using various effective methods. Even if you receive such mail, you can learn effective reverse email lookup methods to find the unknown sender's identity.
About Post Author