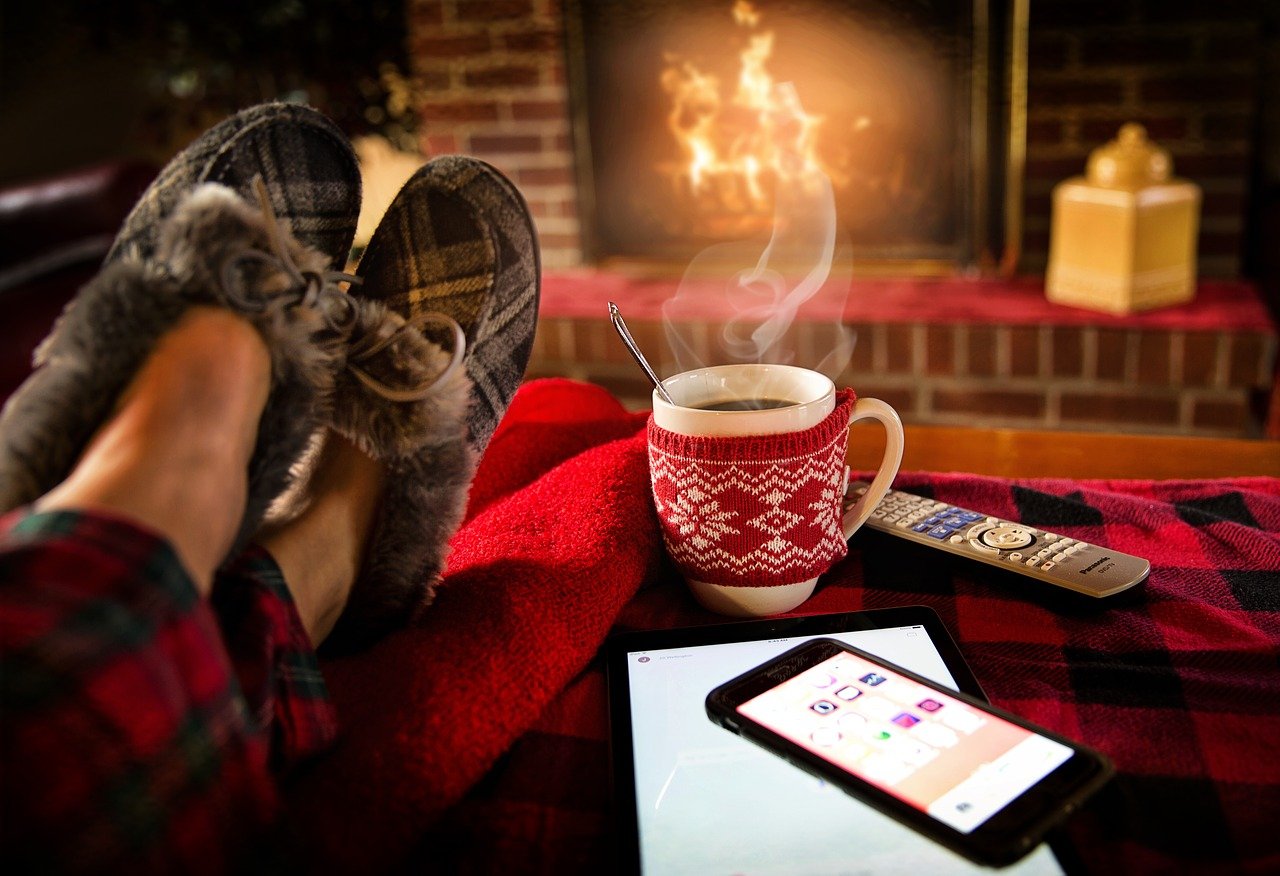 15 Best Lifestyle Mobile Apps You Need in Your Pocket (2023)
Best Lifestyle Mobile Apps: The mere fact that you chose reading this blog is probably because you're looking to jazz up your current lifestyle. It makes total sense when people confess their lack of skills regarding fashion, fitness, and generally carrying themselves around.
Fortunately, there is a vast array of lifestyle apps to make things easy for users. All you need is to figure out the domain asking for some tweaks. Perhaps your cooking skills are defective, or you get dizzy when there are hundreds of options while you shop. Maybe you are having a tough time adopting a career, behavioral change, or a fitness routine. Don't fret, as there is always an app to fix these flaws.
Here are some lifestyle mobile apps you should look up (as per requirements)
---
HealthTap
HealthTap is a technology company that delivers a suite of health apps. This particular app gives HIPAA-compliant technology to provide you access to certified doctors through text and video.  Overall, it contains 700 000 topics and articles about 850 medical conditions. Theyseeks permission to access location, system status, and network state to offer personalized, real-time health information.
IFTT
Based in San Francisco, IFTT has become one of the most successful apps to boost productivity. It allows you to connect your favorite apps and devices, enabling a more seamless experience. Over 630 apps can integrate with IFTT, including Twitter, Google Drive, Twitch, Dropbox, Slack, etc. The main screen takes you through the setup by allowing you to choose the first part of your "if" statement. Next, it gives you the option of a "then" message to select what happens if a trigger sets off.
ShopWell
ShopWell app helps to simplify the nutrition labels and enables you to discover new foods. It provides personalized nutrition scores when you create a Food Profile according to your health concerns, dietary goals, dislikes, and allergies. All you must do is scan the label and app tells you how it matches your needs. So far, over 2.5 million shoppers recommend ShopWell for food discovery and detail.
Elevate: Brain Training
Elevate is a brain-training program designed to enhance speaking skills, attention, processing speed, math skills, memory, and so much more. It uses research-based games to train various areas of your cognition, such as memory or reading. Along the way, it allows you to track your progress over time. It designs a personalized training program that adjusts if you continuously use it to maximize results.
Foursquare City Guide
This app will lead you to a perfect spot, anywhere in the world. It is a location discovery app that you can use to find new places based on personal recommendations and searches. It gives suggestions based on the places you usually visit, people you follow, and topics you discuss online. In 2014, the Foursquare app split into City Guide for location discovery and Swarm for sharing locations.
Swarm
Swarm is the best way to keep track of the places you visit. It allows you to check into the types of sites your friends have checked in. The app has a colorful and fun design that's playful to move around. Recently, they launched Swarm 5.0 that shows the developers are always upgrading.
Fabulous: Self Care
Fabulous is the app that helps you to track your habits and create routines. It takes a holistic approach that encourages you to become more productive. Essentially, it works on the concept of "journeys." The initial journey is about setting yourself for small habits like a glass of water in the morning. Over time, it adds more practices, chaining them to design a fulfilling routine.
Slice
Slice is the ultimate life-saver for shopaholics!
It is from global powerhouse Rakuten and helps you track packages, save money on orders, and return things in a jiffy. Next time you order leather bags or shoes, just connect this app with your Amazon account. It keeps strict track of your package, sending push notifications about the status of your delivery. Even after the delivery, there is constant monitoring for recall alerts, price changes. It also aids you in getting a refund on items with low-price guarantees.
Health Pal
As the name suggests, this app is all about keeping you fit and healthy. It manages and records your daily activities like exercise, walking, and water consumption. Given the aspects it covers, it would suffice to say that this app is your everyday companion to empower your journey towards a holistically healthy lifestyle. You receive a real-time track report daily, entailing your health-related activities.
Headspace
Maintaining a healthy lifestyle is more than the consumption of healthy food and exercise. There is a growing acceptance that an individual's mental health plays a crucial role in their well-being. Headspace is an app that works on the notion of mindfulness. It offers a mixture of mini-guided meditation sessions, making it easier for the user to let go of stress. The aim is to bring calm, balance, and wellness in one's life.
Sleep Cycle: Smart Alarm Clock
Sleep Cycle relies on your smart phone's accelerometer to track movement. It works when you place your device near your bed so it could register the actions. When the user transitions to REM sleep, it documents the stillness. And when you become restless towards morning, drifting into the lighter sleep, the app sizes this as a wakefulness sign. Thus, it alerts you to get up for the day.
Remente: Self Improvement
Remente helps you point out the loopholes in your life. You get the ability to set goals through a daily planning tool for everyday tasks. As you achieve these goals, you can work your way towards long-term targets. Plus, visual and written features help you assess your feelings and find a purpose in life.
Moodpath: Depression and Anxiety
Moodpath supports a user to track, monitor, and communicate the depression symptoms to the care provider. It prompts the user to answer two questions every day for two weeks. At the end of two weeks, a summary is designed for users to share with health providers.
The app uses proven technologies like cognitive behavioral therapy to function against toxic elements.
Fitbit
If you have a Fitbit, connect it to this app and track your movements throughout the day. It counts steps, heartbeat, calories burned, weight, and so much more. Even for those who do not have Fitbit, the app is quite useful. They can manually enter exercise or opt for the built-in tracker. The app is good enough to make it to 20 Best Android Healthcare Apps for your Overall Health.
Eufylife
This Eufylife app is a concrete counterpart for all Eufylife products you are using. The app makes it simpler for you to track your progress and your weight. It can sync with Eufylife products and your Apple Health app too. A constant watch on your calories makes it easy to make exercise and diet decisions. You learn when to control those hunger pangs and when to pace up your steps during the day.
Final Thoughts
We hope you will recover all those messy lifestyle habits by using apps on our list. If you can think of any other app that should make it to our list, let us know!
About Post Author