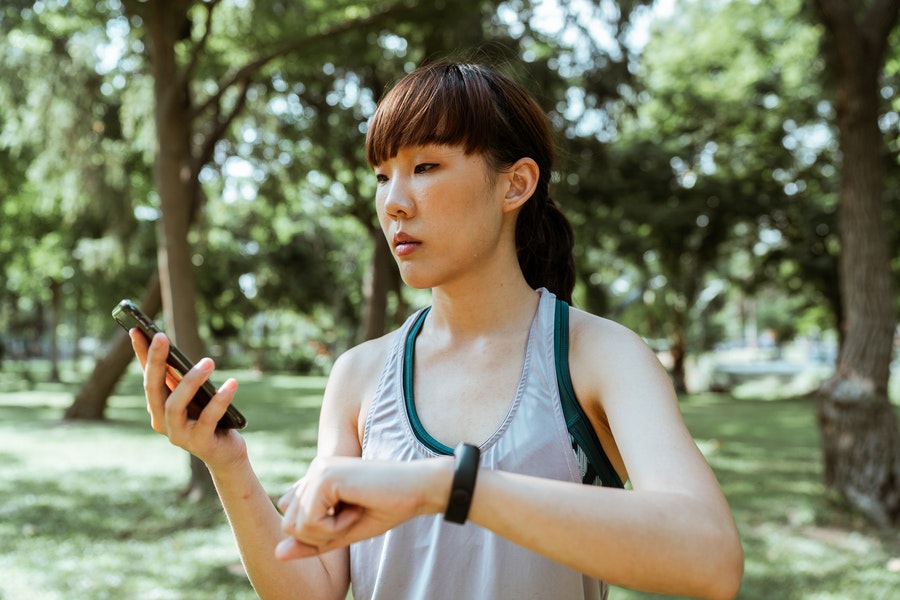 20 Best Android Healthcare Apps for your Overall Health
Healthcare apps are the best testimony of how technology has touched our lives for a better and wholesome living experience. Recently, with digital healthcare on its boom due to high demand of remote healthcare, medical, and wellness services, the number of competing health apps has also increased tremendously. And why not? These apps not only bring healthcare services but also engage you in your health and fitness goals, track your health, and keep you updated all the time.
Here, we bring for you the top 20 android health apps with varying functions and utilities. Based on your needs, a few of them must occupy a little space on your smartphone.
Top HealthCare Mobile Apps you should know  
---
MyFitnessPal
If you are looking for a healthier lifestyle, then download the MyFitnessPal app and keep a track of the foods you eat. It is one of the best apps introduced for users to manage overall health. Use this app if you are looking to maintain weight, lose weight, tone up, track the list of foods you consumed,  know the calorie, nutritional value, and the serving size. One of the best things to know about this app is its feature "calorie counter". So, if you are planning to invest in good health, then download this app right away and hit your goals right now!
Fitbit
Are you looking for an app that keeps you fit and healthy? Then try out for Fitbit! Yes! It helps you track all your activities and keep the records of the foods, daily steps, heart rate, distance, calories burned, etc. Now, monitor your health goals easily with this amazing app Fitbit to improve physique and overall health. Don't worry! you are not late to download! Let's start the journey now with the Fitbit device.
Zombies run
If you are an enthusiastic runner or new to the running ground, then every single step you take forward is going to add value to your life. So, why to wait for! Just down the app and start adding a new epic story in your life!
Zoylo
Are you searching for an amazing healthcare app? Yes! Then never miss downloading Zoylo app! The online healthcare app offers you with a plethora of healthcare services to maintain overall health and well-being under one roof anytime, anywhere at the comfort of your home. The health, wellness, and fitness app offer you complete health packages, all types of health services, online doctor consultation, manages the medical records and you can buy medicines and healthcare products in a most convenient and hassle-free manner. Now! All you need to do is download the Zoylo app and get your health issues treated by the best doctors across the country just in a fraction of seconds.
Daily yoga
If you are looking for the best collection of yoga poses, Pilate sessions, and meditation to maintain overall health then here is the right app for all your body needs.  The simple guided videos with the instructional messages help you build strength and skill over time. You can turn to this app to deliver your body a smooth, relaxing mood thus helping you to stay calm and positive always!
Lifesum health app
If you are constantly struggling to find the best app among the hundred's available in the market, you can pick lifesum health app to upgrade your fitness levels. A few of the features you can find in this app includes the nutritious diet chart, simplified meal plan crafted based on the needs, and healthy recipes. One of the biggest things in this app is it "favourite feature" wherein you can get a customized diet chart by adding your desired meals, food items, and exercises in the app to reach your fitness goals.
Home workout
If you are looking out for the best app to shape your body without the use of any equipment's then never forget to download home workout app now! Choose upper, lower, or full-body workout and try doing at your home with the animated videos designed by the experts. But make sure to do stretching exercises before you start your daily workouts to avoid strain and risk of injuries.
HealthierMe
If you are looking for the most trending apps to empower journey towards holistically healthy lifestyle, then this app help to manage it all. Download it now and plan your exercise routine for a healthier and stronger tomorrow. The live video teaching and planning helps to focus on different parts of the body, thereby helping you achieve the fitness goal very soon. There are countless free workout options, so pick the exercises and programs accordingly and get encouraged and energized!
Nike running
The perfect app developed by Nike, which helps the individuals to keep a track of their running miles and overall health.  Now! Challenge and motivate yourself each time you hit the ground rather than taking it as a competition.
Fooducate
Fed up eating the regular foods? Planning for a healthy diet chart? Then fooducate may be the right app for you. The diet toolbox helps to eat healthier, improve health, and lose weight. One of the best things about this app is, you can get more insight on the ingredients just by scanning the barcode present on the package. Thus it helps to guide you with the type of snack and meals to choose. So, if you want to enjoy diet tips and planning to add a healthy lifestyle to your routine and diet journey then go for the fooducate app.
Arogya Health Care
Arogya Health Care is an online health services app which is focused on providing effective solutions in one platform. This app provides the facility of ordering medicines, healthcare products, offer hospital appointments, radiodiagnosis, pathology tests, and 24/7 ambulance services.
HealthifyMe
HealthifyMe is one of the popular apps for maintaining health and chronic diseases. They have easy to use daily routine tracking features which engaged you with using workout tracker, food tracker, water tracker, sleep tracker, weight loss tracker, and now even handwash tracker. You just have to select the activities and to set tracking option on. They also introduce live video sessions of workout, yoga, and fitness to correct the postures and strength during running activity. A calorie counter and nutrition calculator always alert you while eating anything and specialized diet plan given by experts help you in the selection of food to achieve your health and weight loss goals.
Sarva
Yoga & Mindfulness- This app is well-suited to learn yoga postures with the right inhale and exhale techniques which are the keys of doing yoga. They provide videos of yoga and meditation, which help you to focus on being attentive, fully engaged, and stress-free, they also improve observation, decisions and quality of sleep.
4Fitternity
Health & fitness app- Fitternity gives you a very good option for choosing your perfect trainer and place for your fitness journey. Now, there is no need to go out in the crowd for achieving your fitness goals, using this app you can enjoy your fitness classes with HD quality right from your android phone, laptop or TV in the comfort of your home. For fitness lovers, they serve the facility of access pass for the livestream home workout classes of zumba, yoga, dance and crossfit. You can also get membership passes to visit your favorite gym, fitness studio and swimming pools.
Zyla
Control your diabetes- Zyla is an app for people suffering from diabetes, it helps to monitor their daily routines and eating habits to control blood sugar levels. On this platform, diabetic people can ask their queries about diet and physical activities required, which vary from person to person. In this app, people get daily medical and nutritional guidance to manage diabetes. They plan your activities according to your personalized daily routine to control diabetes and its complications.
Health & Fitness tracker with calorie counter
Health and fitness tracker help you to track your daily step counts, water count, sleep count, macronutrient and calorie count. In this app, you can monitor your daily burned calories and know your physical activities. This app also has a facility to calculate BMI (Body mass index), ideal body weight, and body fat percentage which help you to reduce and maintain a healthy weight without visiting any healthcare clinics.
Healthkart
Health & Body Supplements app- Healthkart is the collection of health and nutritional supplements with national and international brands. They have a huge range of multivitamins, minerals, sports, fitness, bodybuilding, and protein supplements. You can also find herbal supplements and juice for weight loss. This is one of the famous apps for gym lovers, sportspersons, and bodybuilders. They also provide personalized diet plans, health counselling and body composition analysis.
Healthians
Full body health checkup and blood test- There is a huge range of healthcare apps which always try to provide the best services and facilities to their clients. This app is also one of them, which provide the facility of full body health checkup, lab tests, ordering medicines, health screenings, online doctors and nutritionist counselling's etc. Clients also get the facility to get a customized diet plan and prescription as per their condition.
JioHealthHub
This is also one of the apps which help to book your appointments with doctors/ dieticians/ therapists nearby your place for visit consultation or online counselling as per your suitable time. They provide a reliable source to deliver medicines, healthcare stuff, and blood sample collections from your home. The client also gets health-related contents and the facility to view MRI, CT scan and other reports on the phone.
Netmeds
In this app, you can order medicines, healthcare products, book pathology/radiology tests, full body checkup for all medical conditions, and can also consult a doctor online. This is one of the online pharmacy platforms which provide a variety of medicines and wellness items such as vitamins, protein supplements, herbal products, beauty care products etc.
The Bottom Line 
Now is the best time to work towards your health as today's technology empowers you for that. With these handy apps in your mobile, now, you have no excuses, no delays, and no restrictions that debar you from taking steps towards you or your family's health.
About Post Author