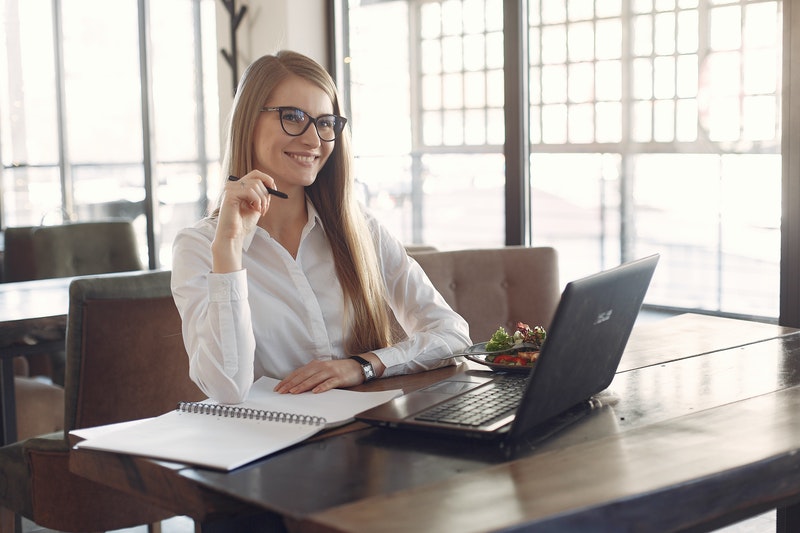 Statistics How Project Management Software Have Facilitated Project Success in 2020
2020 is a year like no other thanks to the novel coronavirus. It has disrupted all activities causing many to diverge from their daily norms.
In a bid to stick to social distance rules and reduce the spread of corona, project managers and their teams now consider working from home the only feasible approach.
And that's where project management software comes in. These tools and technologies ease the planning and execution of project tasks—merging everything a team needs to work remotely—in a single platform.
One study by the Project Management Institute dabbed Pulse of the Profession shows companies that used a well-thought-out project management approach have 38 percent more fruitful projects that achieved their pre-set goals than those that didn't
Team Problems You Could Fix with Project Management Software 
---
But savvy managers relied on these software even pre-corona. Leaders and teams prefer these solutions for the speed, order, agility, and convenience they add to the project process.
And while there are many benefits to virtual teams like improved job satisfaction and reduced expenses, the Coronavirus shift's abruptness has brought along a set of difficulties.
These statistics from Workplace Insight highlight some of the difficulties virtual teams face;
88 percent of virtual employees face poor leadership and problems communicating with crew members.
83 percent of workers report burnout due to an inflow of emails.
The Coronavirus pandemic increased worker burnout by 12 percent in the first two months.
73 percent of workers point out burnout as a major problem.
20 percent of team members report an overload of work as the primary cause of staff burnout.
These shortcomings can be addressed with workflow supervision tools like task allocation and staff workload overviews.
The Salient Features that Make Project Management Software a Must-have 
---
These software combine the most important aspects of project management such as;
Communication
Resource distribution and tracking
Planning & Scheduling
Task allocation and tracking
Team management
Auto-reminders
With all these capabilities in one platform, PMs can ensure team members collaborate to achieve the project's goals and objectives.
The Vital Role of Project Management Software in 2020 Project Success 
---
Business owners can use these tools in many different ways, but the following are the most important benefits of project management solutions.
Assist teams in shifting to remote work
Ensure adherence to the budget
Meeting Project Timelines
Increased team collaboration
1. Assist teams in shifting to remote work 
Not all teams are accustomed to the remote work approach, and the unexpected COVID-19 shift has brought along many challenges.
Leaders are forced to assign tasks remotely, and team members must attend to assignments and stick to schedules.
Step-by-step implementation of project management software can ease the switch to a virtual team.
These tools account for the absence of the one-on-one aspect in teams that work from one location.
2. Adherence to the budget
Bad project management practices can lead to cost overruns and expensive projects.
Task and resource management tools play a critical role in planning the distribution of resources and monitoring utilization.
Below are stats from the Project Management Institute showing the repercussions of poor budget control and how software can help.
47 percent of businesses using project management tools report it has positively impacted the correctness of project budget estimates.
66 percent of firms using software finished their projects inside their pre-planned budget.
In comparison, only 47 percent of companies running without project supervision tools finished inside their pre-set budget.
3. Meeting Project Timelines
Projects are time-bound, which is why meeting timelines is a priority for many managers.
Project management tools allow for better task planning, tracking, and communication, thus increasing adherence to deadlines.
Auto-reminders help notify team members of the changes that matter and any nearing deadlines.
Below are stats on adherence to deadlines and how project supervision tools can be of benefit.
Nearly 46 percent of project heads point out meeting project deadlines as their primary problem.
61 percent of business using software finished projects in good time,
In comparison, only 41 percent of companies did finish on time.
On average, 80 percent of workers waste half of their job week on "rework," thanks to miscommunication.
4. Increased Team Collaboration
Projects depend on teams. Crew members must collaborate to accomplish the project sprints and, eventually, the primary objective.
These stats from Capterra highlight the importance of teams and how project management software can bridge the gap.
90 percent of projects rely on teamwork rather than individual accountability.
31 percent of business cite misinformation about project goals as the primary cause of project failure
59 percent of US workers cite poor communication as a major hindrance
Lastly, 29 percent of US workers say the lack of answerability affects project success.
Final Words
Managers searching for new ways to supervise projects can try the various project management software depending on their needs.
Prepare a checklist of the features that matter to your team and be sure to search in the right place.
About Post Author