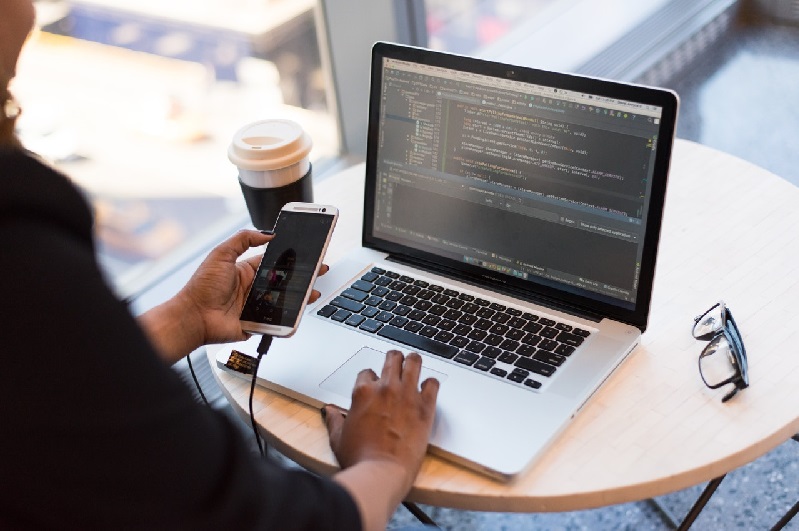 New Era of Remote Working: Why Enterprises Need MDM
Mobility has made inroads in business- conventional as well as modern alike. It started with laptops replacing bulky desktops, employees carrying their smartphones to the workplace, and eventually using it to check emails, respond quickly to customer queries. However, the conventional businesses stopped here and let go of the mobility transformation in a true sense. They did not opt to undergo a full-blown mobility transformation simply because they did not feel the need for it.
And then the pandemic hit.
2020 changed the dynamics of how the business operated and the era of remote working gushed in pretty much suddenly. The businesses that did not have any mobility strategy in place were obviously not prepared for the new style of working- where all employees are working from home, everything from client meetings to new hires is virtual and even the customers are no longer flocking into the traditional office setup.
And this highlighted the need for an MDM- a mobile device management solution. MDM has been opted by modern businesses and enterprises for a long time, ever since the upsurge of mobile phones and other mobile devices in businesses (both company-owned and employee-owned) was observed. For the remote working era, MDM is integral.
Let's discuss the top reasons why enterprises need mobile device management in the era of remote working if they aren't having one already:
Supporting remote work
---
This is the foremost reason why. It is imperative that employees when working from home are going to use one or more mobile devices- laptops, smartphones, tablets, and so on. These devices need to be business-ready, with the right software and resources so that employees can quickly get started with work and be productive.
Individually configuring devices with business apps and resources are next to impossible, especially when remote working is sudden. An MDM solution can however come to the rescue of IT teams, business leaders, and the entire workforce with remote cloud-based provisioning of business apps and resources, updating them to the latest versions or replacing them with new ones.
Ensuring security
---
When employees work remotely, they are practically outside the security of the traditional office setup. Right from cybersecurity attacks via unauthorized websites, phishing attacks through emails, data breaches caused through network security infringement, or simply unauthorized access to the devices that have corporate data on it- maintaining the security of the corporate data is tough.
With an MDM solution, the devices can be enforced into security policies. An MDM can help to maintain the security profile- right from blocking unsafe websites, enforcing passwords to limit unauthorized access, allowing only business emails by pushing email and exchange settings to enforce VPN- virtual private networks to mitigate the security risks arising from connecting to unknown, public, shared networks. You can purchase the best VPN from IPVanish VPN Black Friday Deals. This is the great opportunity for you to save huge bucks.
Maintaining device performance
---
Nothing can impact productivity as well as customer satisfaction more than a device or software that breaks down in the middle of work. Maintaining device performance, ensuring all apps and software run on it smoothly and efficiently is one of the most important tasks for the IT teams provisioning remote work.
Using an MDM solution, IT teams can not only track the device vitals- such as the battery, data, and storage usage and send alerts, keep a track of app and OS updates and schedule it only when the employees are not working, keep a tab on security and compliance alerts but can also remotely troubleshoot device issues without physically handling the device. In the times of lockdowns and social distancing, the ability to solve device issues over the air helps in saving time, resources and also reduces the device downtime so that the employees can quickly get back to work.
Keeping employees engaged
---
Engaged employees are productive employees. When remote working was initiated, most employees loved having the freedom to work in their tracks. But soon it was realized that although remote working saves significant time and energy spent on commuting, the lack of interaction and communication between employees was leading to burnout and boredom.
An MDM solution that is coupled with a team communication suite can help to break this monotony by bringing teams together virtually. This can not only help in building a rapport between teams but also can be used to quickly share resources, send company-wide alerts and updates and can also be used as a secure channel for corporate and crisis communication.
Onboarding new employees
---
Thankfully for growing businesses, the hiring doesn't stop. Interviewing and onboarding new employees in the era of remote working is a task on its own. With remote working, employees can be hired without geographical constraints, and hence the onboarding process needs to be totally virtual.
With an MDM solution, the devices that are to be used by the employees can be provisioned with business apps, resources, and usage policies before unboxing and the devices can be directly shipped to the employee's location. On the first power-up, the devices are automatically enrolled into the MDM and are work-ready, without any end-user intervention.
Closing lines…
The era of remote working might be ushered in by the pandemic but is sure to stick around even after the pandemic subsides. With location-independence, a growing number of frontline jobs, and the trend of telecommuting on the rise, remote working is here to stay. With an MDM solution, however, remote working during a crisis or otherwise can be a cakewalk.
About Post Author