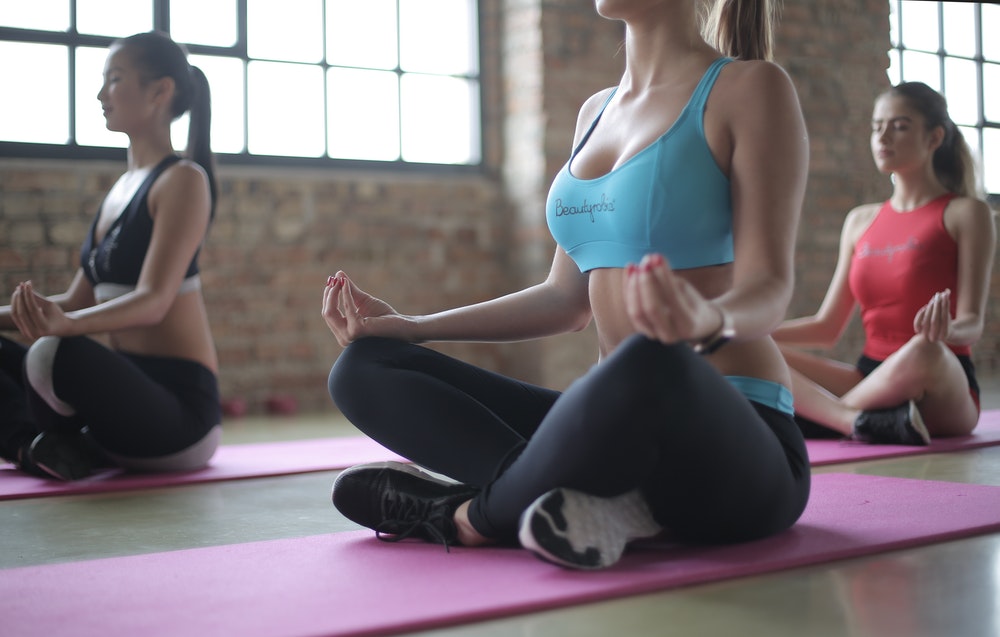 10+ Best Lifestyle Mobile Apps You Need In Your Pocket
Best Lifestyle Mobile Apps: The mere existence of some lifestyle apps has made life easier and better! Whether you are planning to dine out, shred some extra kilos, or even managing your financial expenditure, some of the popular smartphone apps are being the perfect guide. They keep a track from what we are eating to exercising, shopping and even dating!
A peek into the top 10 best lifestyle mobile Apps
While making life simpler, they are a perfect companion to leading a healthy and stress-free life ahead:
TruBe 
---
When it comes to personal training, TruBe has brought ultimate convenience with easy to buy PT sessions. Now you can get trained by more than 300 certified trainers, be it in heavy weight lifting to kickboxing and ballet dancing.
Beachbody on Demand 
---
This one platform has made the dream of strugglers come true! Now you can stream fitness classes in HD quality right from your smartphone, laptop or even TV – all at your convenience! With premium access, one get hands on to videos of body workouts as well as the equipment required. It has brought an all-rounded approach to cover all your body and fitness goals.
Explore the sessions such as "21 Day Fix", "80 Day Obsession", "PiYo", "P90X" and more such retreats online at the app.
MyFitnessPal 
---
If you are looking to have one app that counts your kcals and also keep your movements on track- MyFitnessPalis the answer. While making you eat all healthily, it keeps you away from piling on excessive weight. You can also connect it with an Apple Watch, and you are all set to ace the day! Make sure you note down everything ate throughout the day in the app. While computing the total calories intake in the day, it calculates the overall weight target. Isn't it great to have a guide that senses high-calorie intake food items and helps you manage the weight for later age too?
ESQUARED fitness App 
---
With everything under lockdown, now would be a great time to explore this easy-to-use fitness app. What makes ESQUARED different than other ones listed is its features to let the user find offline gym sessions and classes. There's no charge tying you in or threatening with subscription fee at Esquared. This app solution encourages people to move up one scale higher in their movements.
Move GB 
---
Since gym memberships are quite popular for being signed up, and never being used- here is what MOVE GB comes into the picture. This app has literally changed scenarios in the lives of more than 300,000 users. MoveGB is one of the best alternatives today to availing oneself of gym memberships. All you have to do is signup and start searching for suitable activities for your body. You can vary and narrow it down as per your body requirements as per schedules. While searching for specific activities, you will come across a huge list of activities & exercises listed online.  Get your hands on sorted, yet intuitive application and the best part is – from just £1, the membership trials start for new users.
Sleep++ 
---
The one application that can record all body vitals to calculate sleep timings is here. It even gets a record of your snoozing habits. Once you set the tracking motion on, it can even tell if you are feeling restless, while analyzing the hours for which you slept last night.
Headspace 
---
If you are new to the world of meditation, your baby steps with this app can bring in easier explanation to all the concepts. The best buddy like Headspace makes the practice sessions much easier. While you step in with the "Take10 program", you can easily feel the difference after meditation session of a mere 10 minutes. It helps with guided breathing and special exercises for visualization.
Edo 
---
How convenient life can get if you can learn about the availability of food items as per healthy meter at just one click! Edo app has undoubtedly made it possible as it gives the easy lowdown on specific food labels. It works on a basic algorithm that studies labels and its ingredients to 'rate' as per its nutritional value. It considers 10 as the healthiest on bar and 0 as the least healthy option.
RiseToday 
---
Compatible on Android and iOS, this app is already making headlines. Get hands on this subscription-free app which caters its users with information about not just fitness classes but other useful sessions too.
FIIT 
---
What makes The FIIT app highly popular among millennial is its well-designed structure. One tends to use its easy to use features and updates in exercises quite often. Now is the time to bring in all the fun with premium class experience in FIIT app. It is even called as "Netflix of exercise industry". Experience the highly interactive classes that keep you engaged in the workout session for hours. It comes along with the heart-monitoring chest strap that is linked with the application. Stay aligned with your body statistics showing up on the home screen, while working out. This progress meter gives real-time status and metrics to achieve fitness goals as early as possible. Sign up today and get monthly membership package at £20 monthly and even till £120 yearly.
The Bottom Line
Lifestyle Apps have undoubtedly overhauled the overall landscape of the fitness industry, without charging a hefty amount fee or burdening with an exasperating cap on the classes. Now would be a great time to get adventurous and seek a healthy lifestyle with no more obligations.
About Post Author