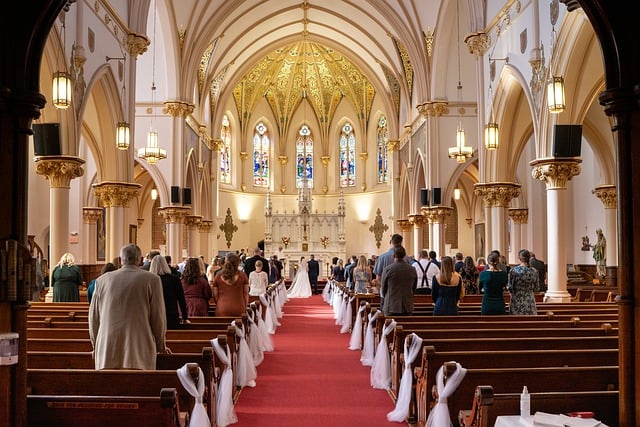 5 Ways To Promote Your Church Palm Sunday Event On Social Media
Get the word out about the upcoming church function with innovative marketing strategies. Without incorporating novel forms of advertising into church events' marketing campaigns, consumers may miss them among the plethora of posters and flyers they otherwise would have seen.
Having a cache of different approaches, you can draw on when planning church activities is helpful. As a means of helping you spread the word about your events in the local community, here are a few strategies that we have come up with. Use what works and adapt your approach to incorporate new methods of increasing exposure and attendance at your events via social media.
Have a countdown
In addition to letting your followers know about an upcoming event, a countdown sticker in your Instagram story gives them the option to spread the word or be reminded later.
When users tap on an interactive countdown sticker you've included in your story, they'll be presented with two choices. They can either set a reminder for the countdown or add the countdown as a shareable feature on their profile. You can access the alerts via a push notification on the user's phone or through the Instagram app.
By receiving a notification in your activity feed or email whenever a user selects the reminder option from your countdown sticker, you can easily monitor engagement and learn more about the demographics of people who find your countdowns interesting. There's a ton of potential to boost traffic if you couple this with other tools like inbound links to your website or a RSVP poll.
Consider social media Ads
Social media and search engine marketing should be a part of any event's budget. Hyper-targeting is possible on these systems, and they are also becoming simpler to employ for smaller projects. They are often worthwhile investments of time and money, even if used just for branding purposes. Boosting content on Facebook, in particular, is a breeze and can be done by anyone. PosterMyWall, amongst other platforms, is an incredible place to start if you need to find some great Facebook post templates.
Targeting the people most likely to be interested in your event will save you time and help you sell more tickets than broadcasting your message to everyone. Get specific people to visit your website. Your account's visitors can be automatically included in a Custom Audience using the Facebook pixel. Pixel is a code that can improve your ad performance and ultimately increase ticket sales. Facebook also allows you to conduct testing on your advertisements, allowing you to spend solely on the ones that get the best results.
Employ contest marketing strategy
Without being overtly promotional, contests provide an interactive and engaging method for people to get involved in the event even before it begins. A contest can create a lot of content from users and spread the news about your Palm Sunday event through word of mouth. Particularly in the realm of social media, this has a significant impact since your audience's participation is crucial to the success of your campaign.
You may find out a lot about your guests by holding a contest. You can gather a large amount of useful data about your target demographics with their help. When there's a prize at stake, and you are more ready to participate in online polls, seize the opportunity to learn about your customers. The goal is to inspire action and originality from the audience. You are winning and growing as long as they create positive material about your event.
Use the power of Instagram posts and hashtags
Include an attractive square image formatted for Instagram in your email campaigns. Have your Instagram followers help you get the word out by reposting the image with your hashtag included in the caption. If you want to reach more people on Instagram, using hashtags is the simplest method. Users may narrow their search results by using hashtags, so including them in your posts will help them identify content related to a particular topic.
Moreover, have detailed, graphic flyers and posts on your social media with relevant information about the event. Distribute these online and give them to community members so they can distribute them through their networks. If you need help creating church flyer templates for your Palm Sunday event, platforms such as PosterMyWall can greatly help you.
Include memes as a marketing tool
You've probably heard of memes if you're active on social media. You must also be aware that they are the most popular and shared content on social media. Memes are among the cheapest forms of social media content you can produce. Not only can you complete them quickly with a little imagination, but they won't cost you much money either. You just need an idea, a meme template, and editing software. There's no requirement to produce your unique visual content; you can simply add a new spin on pre existing media to make a point. Aside from that, you don't even require design expertise.
Memes can save your event budget and valuable time that you would have spent on creating original content. Plus, it's safe to say that memes are currently the most widely distributed online content. One of the most important factors is likely comedy, as the most popular memes are often humorous. So do not be afraid to tickle your audience's funny bone with your event promotions.
Final verdict
Churches often host events to foster harmony in the neighborhood. We know that as the body of Christ, we are responsible for being out in the world and working to make it a better place. Palm Sunday celebrations are only one example of the important and entertaining events that help many churches do this. These strategies will assist you in promoting your church's events and help you achieve your ultimate goal of effective community outreach.
About Post Author