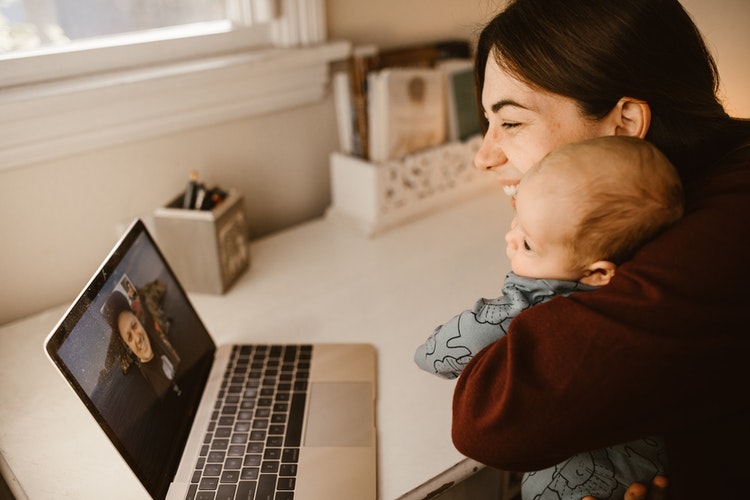 How to Install and Use FaceTime on Your Windows PC
Follow the step by step instructions to Install FaceTime on Your Windows PC
In this time of communication, everybody wants to keep in touch with others, by calling, messaging, and by video chatting. Everyone wants face-to-face calls and high quality of chatting, Facetime is Apple's signature video chat application and can be used in any of the Apple products with a camera. You can run the App on a data connection and also WiFi, but Facetime is not officially available for  Android and Windows. So you have to install it for Windows and Android, so you can enjoy Facetime on Windows PC.
We are presenting a complete method of installing Facetime on your Windows PC if you have a Mac system-enabled device or an operating system.  You can run the link of the Facetime app on your Windows PC by following the given procedure.
Steps to install facetime on Windows
To install Facetime Video chat on a system running Windows, you need to receive a link from someone using the Facetime app on iPhone, iPod, or an operating system like Mac. You send this link to yourself to switch devices or you can request another person to send the link to you, so you can join the chat. If you have no Mac operating devices, you can buy a link to the Facetime app from one of your friends. The reason behind this is that Facetime is not an officially accepted app for Windows PC. For this you have to install Facetime according to the following steps:
Open the Facetime app on Apple devices like iPhone, iPod, iPad, or a Mac-supported system. Your devices should run at least install the iOS 15, iPad 15, or MacOS Monterey, if you haven't installed the required operating system, install it now.
Now you have to create a link for a Facetime app, if you have no option of creating the link, you need to install the latest version of the operating system as described in step 1.
Now if you have created the Facetime link, copy the link to the Facetime clipboard and then send it to your email address or send the message to yourself.
The simple method of sending the link to yourself is you have to post the link in a private chat in an app, which you can run and access from your windows computer like Facebook, Twitter, Messenger, Skype, or WhatsApp.
Now you have to locate the FaceTime link on your Windows PC, now you can open the link in your Google browser or on Microsoft Edge browser. These two browsers are the recommended browsers of the Apple corporation, you may find difficulty in running the Facetime App on other browsers.
Now you can add the Facetime chat App on the Windows PC, by running the Facetime chat App on your Google browser, or Microsoft Edge browser, as these browsers are supported by the Windows OS and also by Mac.
Now if you have installed the App on your Windows PC, close your Facetime App running the Apple OS.
The reason behind installing the Facetime app on Windows PC
You are actually running the Apple app on the Windows PC, there is no Facetime App for the Windows PC, You can't start the Facetime chat at once on the Windows PC, you can only join a talk running on the Apple devices. This is the important reason behind installing a Facetime App for Windows PC. By following the method given above, you can install the FaceTime app completely on your Windows PC.
You can run Facetime completely for the Google and Microsoft edge browser by installing the link on your Windows, so you completely participate in the Facetime chat for the Windows PC as you can start and initiate the chat by yourself. When you are using the Facetime link to run on your WIndows PC, it can save a wholesome of your money. However, you could also explore different online windows based programs for your convenience, even an online calculator by the calculator-online.net is indicated as the best way to perform different online calculations without installation.
Is Facetime safe on your Windows PC
The Facetime app is using the end to end encryption for communication, so it is completely safe for you to run the Facetime app on your Windows PC. You can run Facetime without any fear on your Windows PC. You can enhance your security by running and installing the latest version of Windows for your system and make sure your browser is regularly updated.
Try to be careful when you are clicking the link sent by you as an invitee for the Facetime link, there may be some kind of malicious link sent to you by the Email scammers. There is no threat of any lapses, when you are using Facetime on your Windows PC, it doesn't affect the speed of the operating system, you can run the Facetime app, as it doesn't take a lot of space of RAM when running on your Windows PC. It is faster than Skype and has better picture and sound quality at the minimum call rate.
Avoid using scammed links sent by hackers or an unknown person. These links are normally sent to you to make you fool and are actually web addresses of fake websites. So make sure you are clicking the correct link, when looking for a Facetime link, somebody may try to put a virus into your system. And, if you want to calculate the parameter like cost per click, then it's best to explore a free online calculator.
Advantages of using the Facetime app
 The Facetime communication app allows us to share our screen, we can use it both individually and also for group chat. The Facetime app makes your communication faster and safer as you can add more security to chat, it is totally encrypted to end-users, it provides better quality features of security than Skype and best result of picture quality. Facetime provides you with a better quality of video call, the most salient feature is its security features and easy-to-use interface. You can use it for sharing your videos for the highest level of resolution. Apple has created this app for sharing professional work as it is end to end encrypted. Well, if you are going to install facetime on your office-based server, then the time is the key that you have to monitor. This is where you ought to hold an online calculator that swiftly assists you in time related calculations.
You can make free calls to your family and friends by using the Facetime app and can use them for business purposes as it is providing the best features of security. You can install it on your Windows Pc by the method of the installation described above or you can install the Facetime app by getting a link from your friend using a Mac system. You would see frequent use of the Facetime app, due to its better results and functionality. The user would find its interface quite interactive, and easy to use.
Conclusion: Facetime provides you additional facilities to call on the landline and mobile numbers, without any cost. For business purposes, it is providing the secured package, to share the business documentation safely. It also provides bonuses to its users, so it is becoming the cheaper and safest alternatives for International and domestic communication. Facetime doesn't use a large space on the RAM, but it lacks the same integration facility as Skype offers, you can run it on any system.
About Post Author