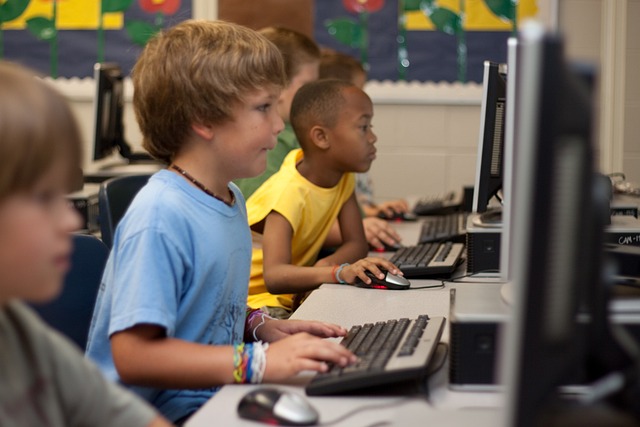 8 Ways to Help K-12 Students Safely Surf the Web
Internet research and instruction are essential for primary and high school students. But, the internet may expose children to predators and cyberbullies as well. So, schools must protect students online.
Educators can utilize these eight methods to educate kids about online security.
Internet Safety Education
The first step in ensuring pupils' safety online is to educate them about internet safety. Information about cyberbullying, data privacy, and the repercussions of bad online conduct may be disseminated to students via educational institutions. Students may learn to securely browse the internet if given the tools to recognize and avoid cyber risks.
Internet Filtering Software for K-12 Schools
K-12 web filters are one method of protecting students from harmful content online. These filters provide schools more control over student internet usage and reduce exposure to harmful material.
It is possible to restrict student access to websites that do not pertain to schoolwork and may contain inappropriate information by using web filters.
Standardize Online Behavior
Internet use restrictions are crucial to student safety. Acceptable use policies in schools may prevent cyberbullying, harassment, and inappropriate material consumption. Clear guidelines that everyone follows are the greatest approach for schools to ensure students use the internet responsibly and securely.
Watch Your Students Online
Monitoring pupils' internet activity may help schools spot issues before they escalate. Online filters help organizations discover bullying and inappropriate content online. To guarantee proper internet usage in class, teachers may monitor student conduct.
Teach Online Etiquette
Students should also learn cyber safety. Schools may promote responsible behavior by teaching digital citizenship, which includes online etiquette, privacy, and constructive internet usage. Schools can help youngsters be secure online by teaching them how to be good digital citizens.
Facilitate Cybersecurity Education
One of the most important things that can be done to protect students online is to provide them with cybersecurity education. Password management, phishing, and malware are cybersecurity issues that may be taught in classrooms. By receiving this education, children will be better prepared to avoid danger when using the internet.
Promote Openness
Communicating online protects youngsters. Schools should urge youngsters to report cyberbullying and harmful material. Students may report cyberbullying and other wrongdoing anonymously at schools. Open school communication may reduce problems and make pupils more comfortable reporting them.
Parental Involvement in Online Safety
Protecting students requires a multifaceted approach, including getting parents involved in online safety. Schools may help parents by providing information on internet safety and encouraging them to talk to their children about appropriate online conduct. Moreover, schools and parents may work together to create standards for kids' internet usage at home and to monitor their compliance.
Bonus: Aid Students Online
Public Wi-Fi users and students without internet access may be more susceptible to cyber-attacks. Students may browse safely on school computers or Wi-Fi networks. This is crucial for after-school students.
Let students use Wi-Fi hotspots at no cost
If a student does not have access to the internet at home, they may be able to take advantage of the school's free Wi-Fi network. This may guarantee children a safe and secure environment to accomplish schoolwork and use the internet.
Give Students a Laptop or Tablet Computer
Providing school-issued laptops or tablets may guarantee that children have a protected means of accessing the internet. These gadgets may be outfitted with various security measures to keep students secure while online.
Participate in Community Groups
By forming partnerships with local institutions like libraries and community centers, schools may ensure their pupils can access the internet even when school is not in session. For kids who don't have home internet or who require access to online materials outside of school hours, this may be a huge help.
Bonus: Teach Kids Tech Choices
Educating kids about online safety is as important as K-12 web filters and other safety measures. To produce responsible digital citizens, students require internet security skills.
Teach Online Safety and Privacy
Early on, teaching children how to protect their personal information and identity while using the internet is essential. This might cover subjects such as choosing secure passwords, preserving personal information online, and spotting hazards like phishing schemes and malware.
Educate Students About Good Online Conduct
Students should be taught about online safety, but we must also stress the importance of being a good digital citizen. We can do this by demonstrating responsible use of technology and teaching children to evaluate online content with an analytical mind.
Digital Responsibility
Educating children on using the internet properly and ethically to help their communities is crucial to preparing them for life in the digital era. Good digital citizenship may help students use the internet safely and ethically.
Conclusion
Ensuring that K-12 students can surf the web safely and responsibly is vital. Measures such as using web filters, providing clear instructions, monitoring online conduct, and encouraging responsible choices can help. Cybersecurity training, open communication with parents, and parental involvement also play a key role in protecting students online.
About Post Author