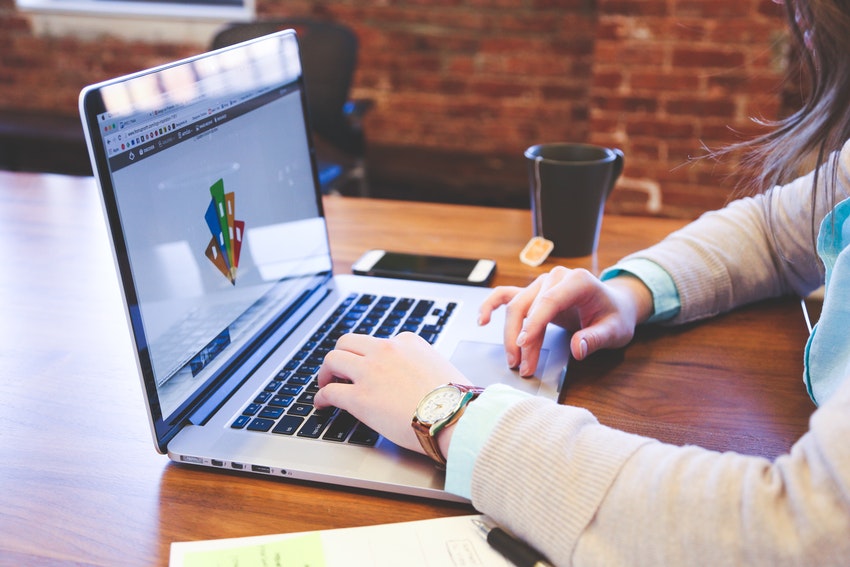 Top 15 Useful Android Apps and Websites for Designers
Top Android Apps and Websites for Designers: While the trends pertaining to artworks and creatives have changed over the years, one thing has remained constant – their demand in the corporate world.
The overall design industry is quite profitable. According to IBIS World, the global market for graphic designing is valued at approximately $45.8 billion.
Whether it be a video, a web design, or marketing collateral, graphic designing remains an integral part of the branding of a business. WebFx reports that over 73 percent of businesses invest in designing to help their brand in standing out.
While the business is pivotal and valued, it is not easy at all. However, thanks to technology, there are now various tools available that designers can use to deliver artworks and designs as per the requirement of their clients.
Here are the Top 15 Apps and Websites that can come in handy if you are a designer.
Adobe Illustrator Draw 
---
We are certain that you have heard of Adobe Illustrator Draw. After all, Adobe has managed to gain quite a name for itself among designers. This free vector app was released in 2016 and since then has become a staple of many designers.
This is because its interface is quite similar to Illustrator, therefore making it easy to use for Adobe users. It also integrates well with Adobe's other desktop apps. It is considered to be one of the most credible methods of creating vector designs on Android-powered apps.
Its configurable pen tip and excellent merge options make it easy to be used on phones. To integrate it with other desktop apps, Adobe hopes that you use its Creative Cloud subscription. However, even if you don't want to, the app is quite good on its own as well.
Infinite Design 
---
This vector graphic app gives designers the power to create vector designs on their tablets as well as their smartphones. The feature that truly stands this tool apart is its ability to provide users the choice of developing 3D images with different angles.
Other handy features include the ability to add unlimited layers, grids, and canvas. You can add special effects to the artwork as well via its built-in pen tool. This gives designers greater control over their art.
Sketchbook 
---
Many consider Sketchbook to be among the best Android apps for free-drawing – an aspect of designing that is immensely helpful when creating artworks from scratch. Developed by Autodesk, this tool is available for free.
It offers over 170 brushes that can be customized according to the designer's need. Its predictive stroke features take into account a user's style to offer stroke recommendations that reduce artwork development time. It also converts each hand-drawn line into a precise and crisp image.
Artflow
Many designers report to loving Artflow. The android app is viewed as a replacement for a physical sketchpad (since those are now considered quite old school, now!).
Artflow features over 70 brushes, thereby allowing designers enough creative liberty to bring their designs to life. What makes this app truly popular is its user-friendly interface and navigation. In fact, you don't necessarily have to be a designer to benefit from the app. It can be used to teach children the art of creativity.
At the same time, professional designers can use it to create complex and advanced designs. Since the app supports a resolution of 4096×4096 pixels, designers can use it to create HD images.
myPantone 
---
For professional designers who don't mind investing in their tools, myPantone is an excellent app to use. According to Kissmetrics, 90 percent of judgment made by a consumer about a design is based on its color. This reiterates the significance of using the right colors in your designs – especially the logo.
This app provides designers with access to Pantone's entire color libraries. It can also allow them to export the palettes directly to their Adobe Creative Suite software, thereby giving their designs the artistic flair required for standing out.
Whether it be agencies like logo design valley or in-house design teams of a business, myPantone is a necessary tool for them all to ensure an effective choice of colors.
Camera MX 
---
Ask any designer, and they will tell you just how much they despise editing raw images! While it may not be as thrilling as other graphic designing tasks, many marketing teams seek out designers for beautifying images before placing them on collaterals or online platforms.
Here, Camera MX, an app developed by Appic Labs Corp., comes in immensely handy. It helps in creating as well as editing videos and photos. Its excellent image effects, ranging from hue effects to contrast options, make it ideal for users wishing to edit videos and pictures on the go.
Rather than changing it all manually, designers merely have to use the app and choose among the best effects available.
Dribbble 
---
Apps aren't the only thing a designer needs for developing unique and relevant material. There are also various websites out there that are of immense help and guidance.
One website that every designer is likely to benefit from is Dribbble. You can view this as a community forum for designers. Here, you will find all types of designers, including typographers, graphic designers, web designers, logo designers, and icon artists, etc.
The platform is widely used to show, promote, discover and explore designs within the community. It can also be used to seek help from other professionals.
Wireframe CC 
---
Wireframe.cc is a comparatively new tool that is available for designers. This wireframing website can be used for developing simple structures of mobile apps as well as websites for showcasing to clients before you enter into the technical world of coding and HTML.
Users have reported liking the minimalistic structure of the website, which helps designers in illustrating the website elements they wish to highlight. The cloud-based solution enables users to create wireframes that can be exported to both PNG and PDF versions.
The only con of the website is its comparatively high subscription cost.
Fontly 
---
Yet another element of designing is choosing the right font.
It is not just important to select a visually pleasing font. Instead, designers must also be aware of the ongoing trends in the world of typography. For instance, while retro fonts were once considered outdated, they have recently made a comeback, as seen by their use by Spotify!
Fontly is an excellent app for satisfying the typography-related requirements of a given project. You can think of it as Pinterest solely for typography lovers. The app allows you to take photos of different graffitis, murals, and shop signs whose typography you are intrigued by. You can then save them for later use.
Additionally, you can also search and view the typography that is saved by other Fontly users – thereby allowing you to gauge what fonts are trending.
Adobe Photoshop Express 
---
You can't have too many photo editing apps! Especially when they are provided to you, free of cost. Along with Camera MX, Adobe Photoshop Express is a great tool to have on your smartphone and tablet.
This photo-editing tool allows you to alter the contrast of photos, crop out any unfocused part and correct the colors of the image. Its touch feature allows users to make intricate changes to the designs with literally their fingertips.
However, note that compared to the desktop version of the tool, the features offered by the mobile app version are quite limited.
Davidairey.com 
---
Most individuals in the field of art often find themselves stuck with a creative block! After all, there are only so many designs you can churn out until you feel drained of ideas and inspiration.
This is where blogs from fellow professionals become a tool and source of motivation. One website that stands out in this regard is that of David Airey's.
David himself is a graphic designer as well as an excellent writer. While his blog doesn't feature technical tricks about graphic designing, it surely allows designers to keep up to date with design trends and insights.
SwatchMatic 
---
There are times when you lay eyes on an image and fall in love with its color palette. It turns out you don't just have to rely on a reference image or your memory. Thanks to modern technology, you can easily generate a custom color palette from the images around you!
SwatchMatic is a free color palette tool that extracts colors from a given image to generate a palette that designers can then use for their other projects.
Paperless 
---
Again, Paperless is very popular among designers, so there is a high probability that you have already come across it.
The apps offer access to six unique features, which include adding colors to an artwork, developing animations or sketching icons, etc. The tool lets users create a maximum of three layers on their image. You can then share your work on Facebook directly.
Fresco Paint Pro 
---
For designers wishing to begin each of their artworks as a blank canvas for them to fill, Fresco Paint Pro is a great painting app to have. It allows you to transform your mobile or tablet screen into a canvas, which you can then draw on.
There are over 12 brushes, four layers, and 21 filters provided by Fresco. This allows users to enjoy a real painting experience.
AutoCad360 
---
Autodesk has developed quite a few handy tools for designers, one of which is AutoCad360. This app can be used to develop, edit, view, and share AutoCAD drawings that designers can create from scratch. The app also features easy-to-use grafting tools, which might seem technical and high-end at first but can be used to develop unique drawings once you get the hang of it.
Ending Remarks
Use as many tools and websites as you think will help you in delivering the best work. Designing, in all forms, is crucial for all businesses. Don't underestimate your role! Allow these tools to take care of the technicalities while you let your creativity flow.
About Post Author