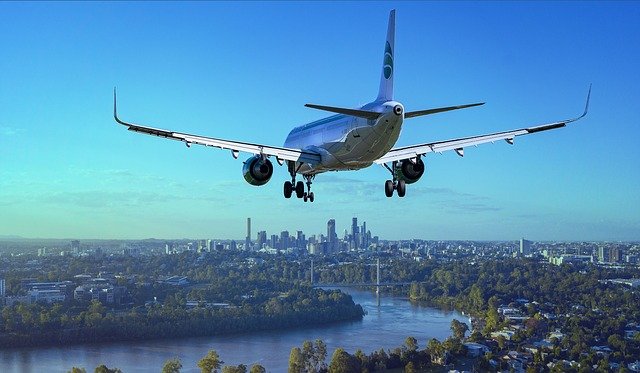 Tips To Fly With Your Baby
Are you flying with a newborn or toddler and fearful that everyone on board will despise you? You are not alone in this. When I give seminars to new parents on traveling with children, the most often expressed concern is being "that parent" on the flight with the crying infant. As someone who has been that mother, I understand despite my preparations and efforts to alleviate my kid. Follow these guidelines to ensure a stress-free flight with a small kid.
Select a direct flight or one that has a lengthier stopover
As the parent of a newborn or small kid, minimizing the number of connecting flights is essential. Typically, during landing, pressure is applied to their little ears, generating the agony that causes newborns to cry on aircraft. Additionally, less time spent in transportation means fewer opportunities for a mid-flight meltdown.
If you must plan a flight with a connection, allow for additional time on the ground between flights. You do not want to be frantically rushing through the airport with a kid, diaper bag, car seat, and other travel essentials. You may utilize the time at the airport to purchase non-airplane food, change a dirty diaper, and, most notably for toddlers, let your kid run about freely for a bit to burn off energy!
If feasible, wait until your infant reaches the age of three months
Because airplanes are breeding grounds for diseases, flying after birth is usually not a smart idea, as babies have weakened immune systems. At the same time, an airline is unlikely to prohibit a baby from flying.
Newborns as young as two days old are permitted on American Airlines, while infants as little as 14 days old are permitted on Southwest Airlines. However, at three months of age, a baby's immune system is better established, making them less prone to disease.
No concerns if you need to travel with a younger infant. To protect your infant from germs, wash your hands often and maintain a safe distance between your children and other tourists.
Save money on airline tickets while traveling with a newborn or toddler.
I am aware that booking a seat for your infant or child is more costly, which may restrict your travel options. As a result, it's essential to identify cost-cutting measures while traveling with children.
Airfares may be one of the most costly components of travel. If you prefer more comfort and less congestion while flying, utilize the private jet charter cost estimator on sites like Stratos to set up your budget. After you've searched for a certain route, this user-friendly website will encourage you to create a fare alert to be notified when rates decrease to your desired destination. And, unlike other airlines, who charge an additional fee for phone bookings, JustFly.com's travel consultants are pleased to help you locate inexpensive plane tickets via phone.
Arrive Early at the Airport When Flying With a Baby
While some new parents argue against arriving too early at the airport since it demands entertaining your infant for a longer period away from the comforts of home, the basic reality remains that airport stress is determined by your departure time. And the less time you allow yourself to go from the parking garage to the gate, particularly if you're carrying a kid and other gear, the more tension you'll produce. Flying with a baby is substantially more time-consuming than flying alone. Arriving 90 minutes to two hours before your flight means that you will never have to worry about missing your flight, regardless of how lengthy the check-in or TSA lines are or how slowly they move. Even better, it provides parents with an opportunity to regroup, order lunch, feed the baby, and purchase a book they will be unable to read once inside the terminal.
Inspect baby gear at the gate.
Most airlines allow parents and caregivers to check bulky baby gear such as strollers and car seats at no extra fee. Obtain gate check tags from the airline's gate attendant. Each object should have a tag attached and deposited at the bottom of the jetway. Fold strollers before boarding. Your gate-checked things will normally be waiting for you in the same location when you depart. They must, however, sometimes be collected from baggage claims. Consult your airline's gate-check policy before your trip.
A worried parent produces a nervous kid, and the more composed you remain, the more likely your youngster will mimic your feelings. While traveling with a newborn may be difficult, most of that anxiety stems from concern about other passengers' discomfort. Babies scream on aircraft; it's natural for babies to do so. And, assuming you don't immediately put on your Beats as your child begins to cry, people will understand that you're attempting to put an end to the wailing, particularly if they have children of their own. And if they don't, screw them and their critical gazes.
About Post Author