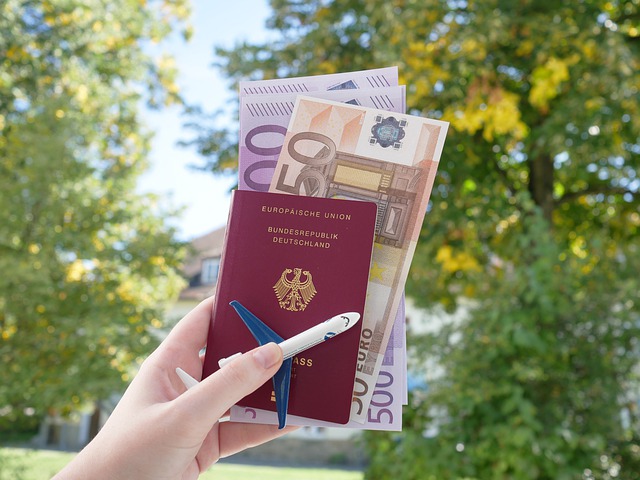 Which Countries Give Citizenship By Investment?
Residence is generally granted to investors in almost all countries. But there are only 11 countries that offer a direct route to citizenship. These include Anigua and Barbuda, Austria, Dominica, Grenada, Jordan, Malta, Montenegro, North Macedonia, St. Kitts and Nevis, St. Lucia, and Turkey.
In general, key grounds to acquiring a citizenship is being born in a specific country or region, having a parent from the country in question, marriage to a citizen and naturalization. Other reasons may be extended periods of stay within a territory or other family relationships.
Antigua and Barbuda
There are two major ways for you to acquire citizenship in Antigua and Barbuda. You can either invest in a desirable real estate property in the country or by making a donation to the Caribbean nation's National Development Fund. The island country's passport can offer access to key Asian financial markets, other Caribbean nations, and Europe. This CBI programme can require a minimum of USD 100,000 and takes merely 3-4 months for the application to process. The passport provides visa-free access to over 150 countries around the world.
Austria
Austria is considered to be one of the wealthiest European nations with Vienna ranked as one of the most livable cities in the world, according to the Economist Intelligence Unit (EIU) annual survery. The country also offers a very high standard of living and tops the charts when it comes to choosing a new country of residence.
It is also the only Western European country to have a Citizenship by Investment programme and a very strong passport within the European Union. With a minimum contribution of 3 million Euros, the application time can take up to 24-36 months. The strong passport allows investors to enjoy visa-free travel to 188 countries, including to the US and Canada.
Dominica
Dominica is considered one of the most beautiful islands on the Caribbean belt. Applicants to the country's Citizenship by Investment programme and their families can enjoy full benefits of a citizenship. Comparatively, Dominica offers cost-effective investment options starting with only USD 100,000. The entire process can take anywhere between 3 and 4 months to complete and the Dominica passport allows visa-free access to 144 destinations around the world.
Some other key benefits of applying for Dominica's Citizenship by Investment means that your partner, children under 31 years of age, parents, grandparents and even siblings (under certain conditions) can enjoy the country's citizenship.
Grenada
Launched in 2013, Grenada's Citizenship by Investment programme starts with an investment of USD 150,000. Its the only Caribbean nation that has made an E-2 Investor Visa treaty with the US. This allows citizens to apply for a non-immigrant visa in the US. The country doesn't require any minimum stay and citizens can enjoy visa-on-arrival access to 144 destinations across the world. Interested investors can choose to invest a non-refundable amount of USD 150,000 to the National Transformation Fund or purchase a government-approved real estate project valued at USD 220,000 along with an additional 50,000 non-refundable contribution to the economy.
Jordan
The kingdom enjoys a strategic position and lies at the intersection of Asia, Africa, and Europe. The country offers a beautiful blend of archaic and modern structures and is a strong economic, political, and cultural center within the Arab world. To make use of the country's Citizenship by Investment programme, a minimum investment of USD 750,000 is required. The entire process takes no more than 3-4 months.  The country offers visa-free or visa-on-arrival access to 52 destinations worldwide including Hong Kong and Turkey.
Malta
Known for its spectacular climate, turqoise beaches, non-existent crime rate, and a great quality of life, Malta is an attractive place to own a home or acquire a second citizenship.  The Maltese passport is strong and offers visa-free entry to 183 countries around the world. The country vets potential citizens very thoroughly and ensures that only the most eligible make it. To initiate Malta's Citizenship by Investment programme, a contribution of at least EUR 600,000 for a minimum residence of 36 months or EUR 750,000 for a minimum stay of 12 months should be made. Other options include purchasing of a residential property valued at EUR 700,000 for a minimum of five years.
Montenegro
The beautiful European country is known for its unparalleled natural beauty, pristine waters, and magnificent mountains. Montenegro requires investors to commit at least EUR 450,000 to the country in order to acquire citizenship. The entire process requires 8-10 months to complete. The country's passport allows citizens to enjoy visa-free and visa-on-arrival access to 123 worldwide destinations. The country is also an official EU candidate, uses Euro as its official currency, offers a relatively low cost of living, and is an active member of various international and regulatory bodies such as the European Monetary Union, The Nato Alliance, among several others.
Other countries that offer Citizenship by Investment programmes include North Macedonia, St. Kitts and Nevis, St. Lucia, and Turkey. The key to remember here is to do your full research as you choose a new country of residence, as the local laws and options should align with your long-term financial and other goals.
Want to see how you can utilize Citizenship by Investment to acquire dual citizenship? Book a free consultation with one of our expert advisors today to learn more.
About Post Author