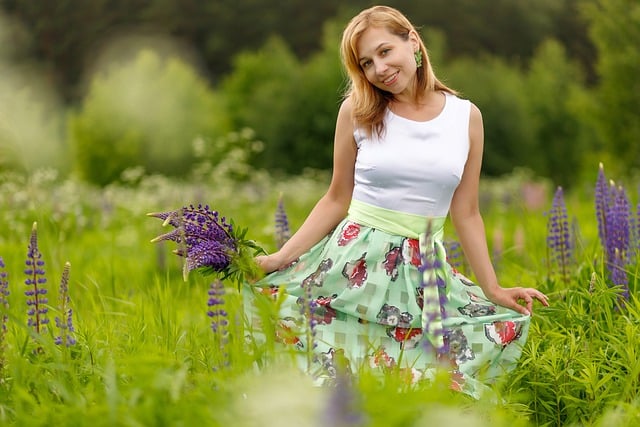 Summer Style: Top 4 Fashion Picks for Warm Weather
When the sun shines its golden rays and the temperatures rise, it's time to update your wardrobe and embrace the essence of summer fashion. The right combination of comfort, style, and usefulness is essential when dressing for warm weather, whether hanging out by the pool, strolling along the beach, or attending rooftop parties. In this post, the top 4 looks that can help you stay stylish, sophisticated, and comfortable throughout the scorching summer are given.
Light and Breezy Dresses: Embrace Effortless Elegance
When the temperature begins to rise, nothing can compare to the ease and sophistication that can be achieved by donning an airy and light dress. The most iconic examples of summer clothing include loose-fitting maxi dresses, flirty sundresses, and laid-back shirt dresses. Even on the hottest days, you will remain comfortable due to the breathable fabrics and loose silhouettes that allow air to move freely. Choose items with vivid flower designs, pastel colors, or traditional nautical stripes to inject playfulness into your summer style. Wearing one of these dresses with some comfortable sandals or espadrilles can finish off your outfit for the summer and make it look effortlessly elegant.
Chic Rompers: The Ultimate One-Piece Wonder
Chic rompers are an absolute necessity for the summertime wardrobe of anyone who places equal importance on ease and appearance. Rompers are adaptable and figure-flattering pieces of clothing because they combine the ease of an all-in-one outfit with the trendy appeal of shorts and a top. They allow you to easily change from daytime adventures to evening adventures by just changing your accessories. To ensure that you are comfortable during the day, you should search for rompers that are made from breathable fabrics such as cotton or linen. Rompers emit a carefree, young charm that epitomizes the season's spirit. They are the ideal garment to wear whether going to a local market or meeting friends for brunch.
Statement Accessories: Elevate Your Look
Accessorizing is the art of putting together an outfit, so summer fashion isn't just about the clothes. Wearing big sunglasses that not only shield your eyes from the sun's harmful rays but also lend an air of glamorous Hollywood allure to your outfit is a surefire way to attract attention. In addition to protecting your skin from the sun's potentially damaging ultraviolet rays, a classic straw hat with a wide brim is an item that instantly takes your look to the next level. Other wonderful additions to your summer accessory collection include necklaces with multiple layers, colorful scarves, and handbags made of woven materials. Even the most basic of costumes can be brought to life with the help of these elements, which display your distinctive flair.
Embrace Your Inner Confidence
There is only one place that people want to be as the temperature outdoors rises, and that is in the water. It doesn't matter if you plan to spend the summer lounging by the ocean, lounging by the pool, or traveling to warmer climates; you absolutely need to invest in stylish swimsuits for the season. Choose a design and pattern that speaks to your sense of style, and don't forget to accessorize with a floppy hat, huge sunglasses, and a sheer cover-up for those times when you're not actually in the water.
Conclusion
As summer approaches, it's time to embrace the warmth with a fashionable and cozy outfit. Airy and breezy dresses perfectly capture the look of carefree elegance, while stylish rompers strike the ideal mix between fashion and practicality. Don't forget to make a splash with a well-fitted swimsuit that radiates confidence. Elevate your outfit with bold accessories that reflect your individuality. With these top 4 fashion choices, you can exhibit your individuality while still looking put together and comfy. So, choose your summer clothing from these options, and capitalize on the warm weather with your fresh sense of style.
About Post Author