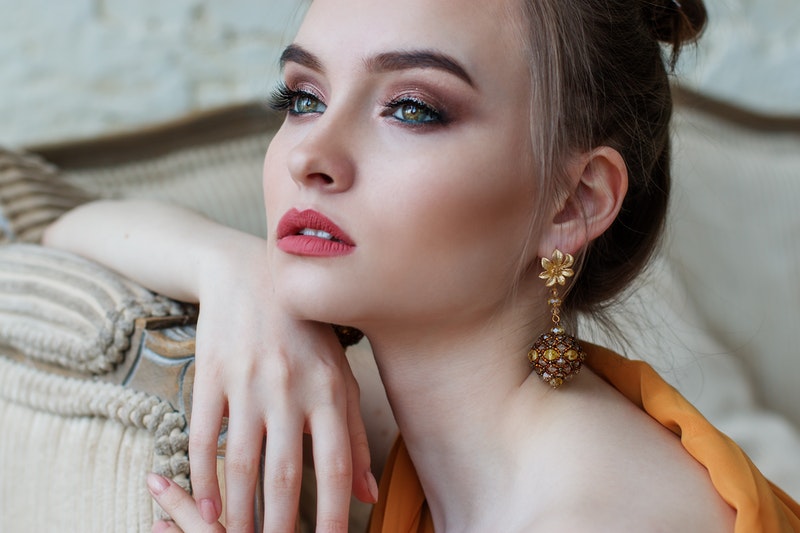 How to Stand out in a Crowd Following the Latest Fashion Trends?
Instead of flooding your wardrobe with the clothes that will stay there forever, it's better to take fashion advice. Before redefining your closet, take time out to look at the stylish trends that are dominating the fashion runways. But, this doesn't mean you will buy clothes that are trendy but do nothing for uplifting your appearance. To look stylish, you need organic cotton clothes that match your personality and not the ones that look good on fashion models. So, before you step your foot in the fashion boutiques look for the trends that blend perfectly with your personality.
It's safe to say that there are endless styling possibilities that come along with a variety of trendy dresses that will make you stand out in crowd. The white t-shirt denim look, tank top with leather jacket, shimmery one pieces etc. are some of the timeless fashion style statements that you can rock anytime, anywhere. The fashion bloggers are always ready with the style tips of how to rock the casual simple clothes for every occasion. You can wear a solid t-shirt with high waist vintage denim or girls can wear them under their shift dress for the brunch date. We bring you some of the inspiring outfit ideas that will make you stand out in the crowd:
Choose the Outfits That You Can Rock In Every Occasion 
---
Who said it's only the little black dress that is the closet staple for every occasion. There are many options out there; you only need a keen fashion eye to pick the perfect one. There are many more interesting essentials that you can have other than the LBD. White t-shirt and dark denim is a deadly combination that will never put you to shame. If you are bored with the LBD, it's time to switch over to other trendy outfit combos. Running late for the night party, throw on a shiny blazer and stiletto heels to get the attractive look.  The plain t-shirt denim combo provides a perfect blend of style with comfort. Other outfits you can opt for include shirt dresses, boot cut trousers, mesh tops, and the classy jumpsuit.
Find Your Signature Attire Which Is Trending 
---
If you think only celebrities can have their signature collection, think again. Everyone can create their signature outfit. You only need to know what suits you and does the trick for highlighting your features.  Your signature piece can be a pair of dark denim and cool shoulder less or turtle neck top. You can also pair it with the playful handbag or the glittery diamond earnings. But, selecting your signature piece is not always a cake walk.  Your personal piece should be the one, which makes you feel your happiest self. Look at the things in your closet that bring a smile on your face. It can be handloom jewelry given to you by your mom or the pair of boots that you have in all the colors.
Make a Perfect Twist to the Work Wear 
---
Time has changed, and so has the concept of work outfit. Boring formal pants and crisp shirts are the things of the past. Now you can add the chick look to your work wear with the semi-formal tops and flared trousers. You can also go for the shirt dresses, which look elegant and professional at the same time. When you have to spend your maximum time in the office, your clothes should provide you the utmost comfort. This is the reason why printed t-shirts have become fashion favorites for women. You can pair them with the classy trousers and formal blazer to complete your office look.
Don't Let Go Your Love for the Hair Accessories 
---
Thanks, to Kate Middleton hair accessories, are back in fashion. But, if you are saving those cute hair pins and hair bands for formal affairs, you are making the fashion blunder.  It's a myth that hair accessories are only meant for formal occasions. But, do you know you can wear them to uplift your day to day wear as well. Hair accessories are easy to style and can bring the boring outfits to life. Wear your floral headband with printed t-shirts and shorts, and you are all set for the movie date with your friends.
Layer It Up With Beautiful Necklaces 
---
You can't miss out on the trendy jewelry pieces that are a must have. In the world of statement jewelry, delicate neck pieces have created a niche for themselves. A simple pendant can do the trick that big diamond neck pieces can't do.Layered necklaces are the new fashion statement that every other fashion blogger is following. Layered necklaces look stunning with the party wear dress and even with the casual t-shirt look. But, to get the look right, you need to pay attention to the chain length. There must be at least a one-inch difference between all the necklaces you wear. If you want to give away the hassles of getting the layering right, purchase the necklace with multiple layers.
Complete the Look With Trendy Footwear 
---
When everything is all set and completely done, there are no hard and fast rules to wearing statement shoes. What matters the most is that you have fun, feel confident and embrace a style that defines you and completes you. If you are comfortable with high heels, keep your head high and wear your favorite heels to the party however save those formal belly for your work and office routine. Choose a pair of sneakers or run shoes to pair up with the denims and casual look on weekends and evenings.
Before you step to purchase the stylish attires and other chic outfits, keep the style guide in mind. It's great to understand your style and what works best for you to make a style statement in the crowd and look different yet appealing.
About Post Author