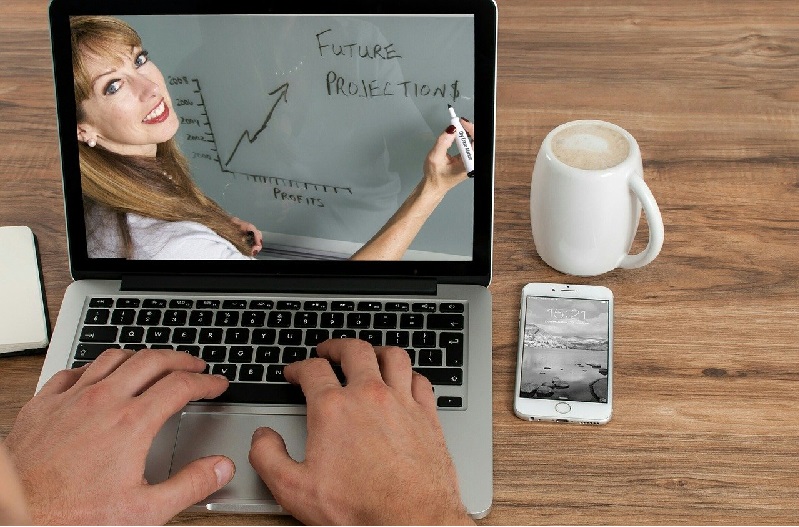 How Online Education is Helping Students After COVID- 19
Before the pandemic, none of us could imagine isolating ourselves from others for months. And look at us now. All the sensible people are avoiding large crowds, and are stepping out only when it is important. While schools and colleges across the world remain closed for an indefinite period, most of the institutes have started conducting online classes.
Online education has been there for quite some time now. And even before the pandemic, a lot of students have preferred online learning courses over the traditional one as they offered more flexibility and individualized learning experience. Now that students are not able to attend their on-campus classrooms, this online education has become the only mean of structured learning.
According to UNESCO, 1.2 billion children across 186 countries have been affected by school closures due to COVID-19. While the online classrooms have allowed a section of students to continue learning from the educators, a lot of people are worrying whether the adoption of online education will become a norm after the pandemic, and how that can impact education globally.
How Is the Education Industry Dealing with COVID-19 Pandemic? 
---
Due to the increasing demand for online education, a lot of online learning platforms are currently offering free access to a certain section of their services. Indian education technology and online tutoring firm, BYJU's is doing the same. The company, which is also the most highly-valued edtech company, has reportedly seen a significant increase (200%) in the number of users.
A Chinese company, Tencent classroom had also seen a significant increase in the number of users since mid-February when the Chinese government instructed to resume studies through online platforms. This had initiated the largest "online movement" in the history of formal education when 730,000 students (81% of the K-12 students) started attending Tencent K-12 Online School in Wuhan.
DingTalk, a distance learning solution from Chinese giant Alibaba, had to tap Alibaba Cloud to deploy more than 100,000 new cloud servers within just two months in order to support large scale remote work. This was a new record for rapid capacity expansion as per the officials.
With a similar goal, a Singapore-based online collaboration suite, Lark has begun offering teachers and students unlimited video conferencing time, real-time co-edition of project, auto-translation capabilities, and smart calendar scheduling among their features. The company even ramped up its global server infrastructure and engineering efficiency to deliver better connectivity.
While students were already able to avail assignment help online, some school districts in the US and other parts of the world are partnering with other entities to facilitate a seamless learning environment for students of all age. One great example is the partnership between the Los Angeles Unified School District and PBS SoCal/KCET to deliver local education broadcasts with dedicated channels for different ages and a variety of digital options.
What the Future Holds for Education Industry after COVID-19? 
---
The scene of online education, at this point, seems impressive. However, it is far from replacing the traditional education system.  While the education industry needs to go a long way, there are some positive things that we can expect from online education after the COVID-19 pandemic.
A significant increase in blended learning is expected
We all need to acknowledge the fact that the remote teaching and learning efforts that we are currently witnessing do not resemble traditional online education. Proper online learning programs require high-input operations, which take significant time to develop and an adequate amount of investment to run. A lot of people are worried that the rapid shift to remote learning may bring down the quality of online education.
However, the shift towards remote learning amidst the COVID-19 is not all bad. As both teachers and students are using asynchronous (D2L, Canvas, Blackboard) and asynchronous (Zoom) platforms, it boosts their understanding of the digital tools which complement face-to-face learning. Courses will be conducted in a better way as professors shift the content online and utilize the classroom time more productively through debate, discussion and guided practice.
Online education will receive strategic priority
Before the pandemic, only a few colleges and universities were using the means of online education to facilitate better learning to students. In rare occasions, online education was treated as a major part of the institution's strategic planning. Things will certainly change after the COVID-19. In fact, the administrative committees and the investors will realize how online learning can offer a significant amount of profit.
It is expected that the decentralized and distributed online courses will be centralized and will be included in institutional planning and cross-campus governance. Needless to say, the management of online learning will soon be integrated into the existing academic leadership structures and processes.
Rethinking of existing and potential OPM partnerships are inevitable
Most academic institutes have learned by now that outsourcing core educational capabilities is a huge mistake. Institutes which have hired instructional designers and reorganized campus learning organizations into integrated unites have enjoyed the seamless transition to remote teaching and learning. It is clear that the schools which rely on online program management (OPM) to run online programs will have a tough time making the transition.
Having said that, it will be wrong to assume that the schools in future will stop collaborating with OPMs. As the OPM model improves, the scale of partnerships between institutes and companies will most likely increase. Since OPMs have a better grip over market research and digital marketing for online programs, not many schools have access to.
In conclusion,
The change in education system post-COVID-19 is inevitable. And as online education becomes more and more available to students all across the globe, it will enable the educators to reach even remote areas in the near future. So, even though a lot of people are still sceptic, the future holds some great things for the education industry.
About Post Author