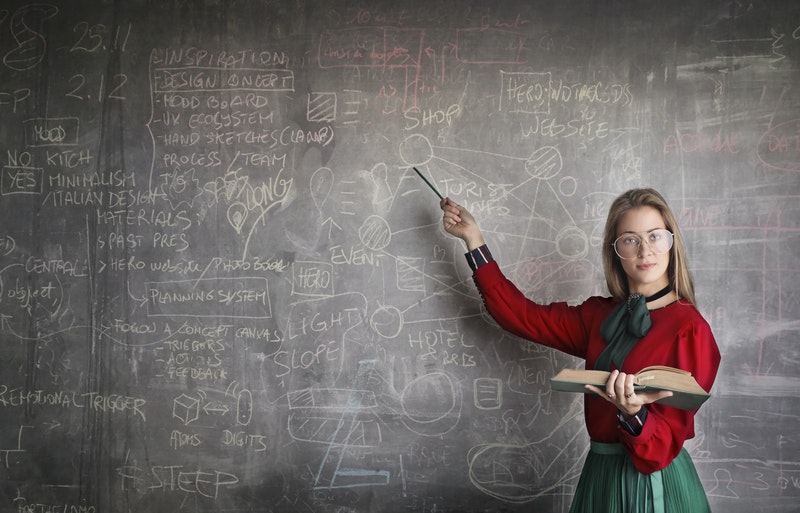 7 Benefits of Online Math Tutoring For Kids Who Simply Hate Mathematics
Let's be honest: Math isn't everyone's cup of tea. For most of us, it's a daunting subject that's been giving us headaches ever since we graduated from preschool (when life was as simple as ABC and 123). It's a subject we cursed as kids.
But what if it's not your fault that you're bad at Math? What if it's your terror Math teachers' fault and the fact that they never gave you one-on-one attention? What if they just weren't able to answer your questions effectively? Or what if you still haven't found out the best method for your learning style?
Enter online math tutoring, the possible cure to your Math problems. Whether you're a struggling high school or college student or you're a parent to a child having problems with Math, here are 7 reasons why online Math tutoring is beneficial.
1. Students get special, one-on-one attention
---
The biggest benefit of tutoring per se is the one-on-one, personalized attention the student receives. Classroom teachers have several students to manage so they have to keep up with the pace of their lesson plans. With this, they're more unlikely to help those who are falling behind, especially if the child is on the shy side.
In math tutoring, a math tutor can quickly identify problems and build the student's skill set. They can offer tailored, personalized lessons that are suitable for the skills and weaknesses being worked on. They can even talk with parents about the ways they can reinforce Math concepts at home.
2. Kids learn from fun and enthusiastic tutors
---
Look back on your younger years in school. I guess we can all agree that the overall character of a subject teacher can affect how students grasp the lesson. If they're fun, empathetic, able to explain difficult concepts clearly, you're more likely to understand the lesson. If they're a bore to listen to, it's hard to pay attention.
Online math tutors are usually hip and fun, turning learning into a fun activity. They teach in easy-to-learn ways that are suitable for your understanding levels. No one's going to threaten you with an "F" if you make a mistake.
3. There'll be compelling incentives for improvement
---
Kids are more likely to learn math and improve their skills when there's a price, right? Online maths tutors may also include gamification into the learning plan. They can make their lessons more compelling with digital rewards such as points and badges.
4. Students get personalized math curriculum 
---
Students have different levels of understanding and learning styles. That being the case, placing every student on the same generalized learning track is a challenge. The approach works for some kids, but many other kids may feel overlooked.
If the student is a bit of a slow learner, online math tutors can customize the math curriculum to their strengths and weaknesses. Kids are more enthusiastic to learn if the lectures are specially designed just for them and their skills. The customized curriculum helps in grasping the concepts well, helping them excel, and prepare for the school curriculum.
5. It's affordable and convenient
---
Hiring a tutor can be a financial strain for some parents who are on a budget. Plus, since we're in a pandemic era, in-person tutoring may not be ideal. Using online tutoring platforms is a more cost-effective choice, as they provide education at a reasonable fee. You can also get your hands on the best in the industry without leaving your home.
6. Online tutoring is a modern, tech-savvy way to learn Math
---
Gone are the days of boring ways of learning Math – an online math tutor is more interactive and less formal, allowing students to learn without the stodgy, traditional classroom setup.
Online math tutoring doesn't feel like school – and this is a plus for students who just feel like their classroom ambiance doesn't work for them. Instead, tutors will make the most out of technology to make their lessons more interesting.
They may use lots of helpful online tools such as digital calculators (like online graphing calculators and scientific), 3D project tools, and other tools where you can visualize math like nothing else. They will also ditch the old, fat Math books and turn to PDFs, apps, and electronic notes.
7. Kids get a boost in their confidence levels
---
One of the biggest benefits of enrolling in a math learning program is the confidence boost.
School can put a lot of pressure and stress on any student. When a student sees that they make a lot of mistakes in Math classes, receive low grades, and fall behind their peers, they're more hesitant to speak up and ask for help out of shame. Math tutoring helps make the student more confident in their own abilities to learn.
About Post Author