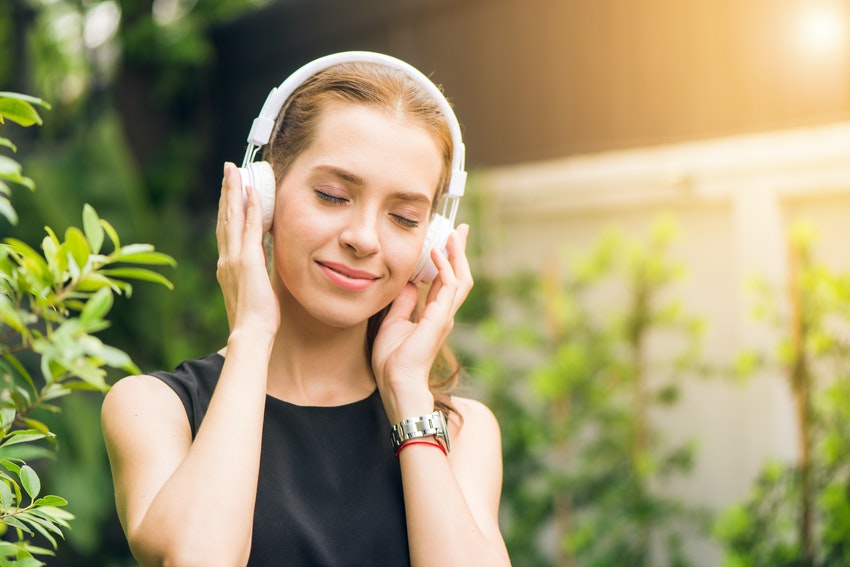 The 7+ Best Free Spotify Alternatives Websites and APPs (2021)
Are you finding free music streaming websites like Spotify? Here are top Spotify alternatives to listen your favorite music.
Spotify is a Swedish audio company that was launched in 2008. It offers the best music of all genres and probably all artists on the planet. Spotify is a great app offering the user to connect to the music world by providing various features. Spotify offers a wide variety of music that you can listen to anywhere you want, provided that you're connected to the internet. If you aren't then you can always download Spotify music without being a premium member.
The major attractive features and specifications which make the Spotify app a worldwide success and best- seller are as follows-
Spotify allows you to make your innumerable playlists and choose your music preferences according to your likes and dislikes of various artists around the world
Spotify enables you to join other people's playlist, removing the communication barriers and allows you to connect to people globally and listen to their language of music
Spotify allows you to make your playlist public which enables you to share your taste of music with people and make them aware of the songs some people may have missed
Spotify allows you to follow your favorite artists
By enabling your notifications, Spotify allows you to receive the latest updates of the songs released by your favorite artists, followed by you
Spotify is available for premium accounts that are to be purchased to experience unlimited downloads and skips to the next music in your list.
By purchasing the different packs of accounts offered by them, you can experience the world of music without any obstacles and differences and listen to your favorite music.
Music is the best leisure activity and is used by most of the people on this planet. Researches and studies show that music is the best activity to do. Listening to music can reduce stress, pain, anxiety, blood pressure, improve mood, mental alertness, memory, and provide the listener with a better-quality sleep.
Making music your hobby, can heal your body and soul and is capable of rising your self-consciousness by making you a happier, stress-free, and well-rounded person.
Now, what makes people hesitate and make Spotify the best-seller in the app business?
Spotify's provisions and their premium account purchase make people question themselves if they want to spend money listening to music despite its great benefits.
Here are some great alternatives to listen to free music that offer you similar features like SPOTIFY to enter the music world's great dimension.
YouTube Music
YouTube Music has the capability to dethrone all the leading music-streaming apps. This app allows you to listen to music at the earliest.
This app has the most-wide range as it is the first platform where music is released in the form of videos by various artists globally. It covers all professional and amateur artists. This medium allows any person to share their music.
It has various pros and cons like every other app. The biggest advantage of using this app is that it allows you to witness the music videos according to your available internet quality. It allows you to download videos and stream the music whenever you want and wherever you want.
The biggest disadvantage of this app is the free version of this app provides you with certain skippable ads, which may obstruct your constant mood of listening to music, but the feature of Downloads saves you from the hassle.
DEEZER
Deezer is another free music app that offers a wide variety of music. This app is considered as the Spotify Twin by most app users. This app has more than 50 Million users, and it provides you with similar features to Spotify, such as editing your playlists, following your favourite artists, etc.
With 53 million melodies to tune in to, Deezer has a lot to offer as compared to other music apps. As you tune in, ensure you rate every melody so Deezer can customize your playlist. You can likewise transfer your MP3s and existing playlists to customize Deezer as well. Like other music applications, Deezer offers on-screen lyrics and exclusive meetings with upcoming artists.
The only disadvantage of this app is that it has very limited free features and does not provide you with the feature of shuffle play. The user can only listen to the music in the chronological order of the playlist they have set.
The free Deezer plan is accessible only on cell phones. If you also need the ability to transfer on your PC, you need to pick an alternate portable application. Likewise, some Deezer surveys express that this application is ideal for wireless home audio products, including smart speakers with their premium Hi-Fi alternative.
MUSICUP
This app allows you to listen to music in the form of genre-featuring stations and allows you to search according to your favourite artist. It has the advantage of providing you with the Karaoke version of the songs, which other apps usually don't offer.
SoundCloud
This is one of the oldest and best apps to listen to music. It is the best for collaborators and musicians themselves.
It has got the hugest music library and offers you to listen to music from various artists without any obstructions. It is also a community- app; hence the homepage of the app offers you new music constantly. It is a great app to follow new artists and provide a good platform to budding artists for free.
Possibly the most ideal approach to describe SoundCloud is their publicly supported music index. You will discover many hit melodies and independent artists that offer free streaming. You can tune in to most tunes free of charge. Other music applications use curated channels to play music, yet SoundCloud is a genuine crazy situation. On SoundCloud, you can look by individual song, artist, or collection to discover what you need to tune in to. If the artist or content uploader has made a playlist, you can listen to several songs in succession.
To get additional recommendations, you can browse either the "Top 50" or "New and Hot" list to find new songs and artists. You can likewise search these lists by genre or see the most popular songs for the SoundCloud index. When you need to tune in to full albums, SoundCloud may be your most ideal choice since you just tune in to the sound just form.
In case you're not at present associated with Wi-Fi and utilizing your mobile phone data plan, SoundCloud streaming uses less data than using YouTube, which likewise plays video. You can get the SoundCloud application on your cell phone, and it is accessible on iOS or Android.
Bandcamp
This is a great app to stream music for fans as well as musicians. The user can sign up for the app as a fan account. It even allows to run a blog for and along with the artists and connect with them. One can even show their support for their favourite bands through gift cards.
Wynk Music
This app is great for providing all the possible remixes of different songs and releases new songs as early as possible. This app is available for all devices and provides you great artists available globally. The only disadvantage of this app is that it also offers the user premium accounts. Still, unlike Spotify, it offers you great deals and even free services if you are registered to their network service providers such as Airtel.
Jango
Do free music applications play 1-minute long ads? With Jango, the answer is no doubt going to be a "No!" With other music applications, you need to pay Rs. 200 every month to skip the advertisements. Jango right now offers business-free music streaming applications. Another explanation why Jango offers ad-free music is the huge presence of autonomous artists. Unlike other free music apps, you will get to hear tunes from independent artists whose vibe matches your favorite artist.
Independent artists can pay to have Jango play their music and catch their large break. To give back, Jango requests you to leave feedback or even contribute a tip with the 25 free NeuCoins you get every week! You can sort playlists on Jango by type or artist. In case you're a Marting Garrix fan, Jango will make a station that plays Martin Garrix and other comparative artists. However, suppose you need a more extensive playlist. In that case, you can pick a kind station like "Electronic Dance Musics" Even however video murdered the radio star, Jango will allow you to watch music recordings when tuning in to the melody essentially isn't sufficient. You can likewise get to the composed verses in the Jango application as well. Jango could be the best free music application you've ever known about. Furthermore, you can start streaming without even creating an account.
About Post Author