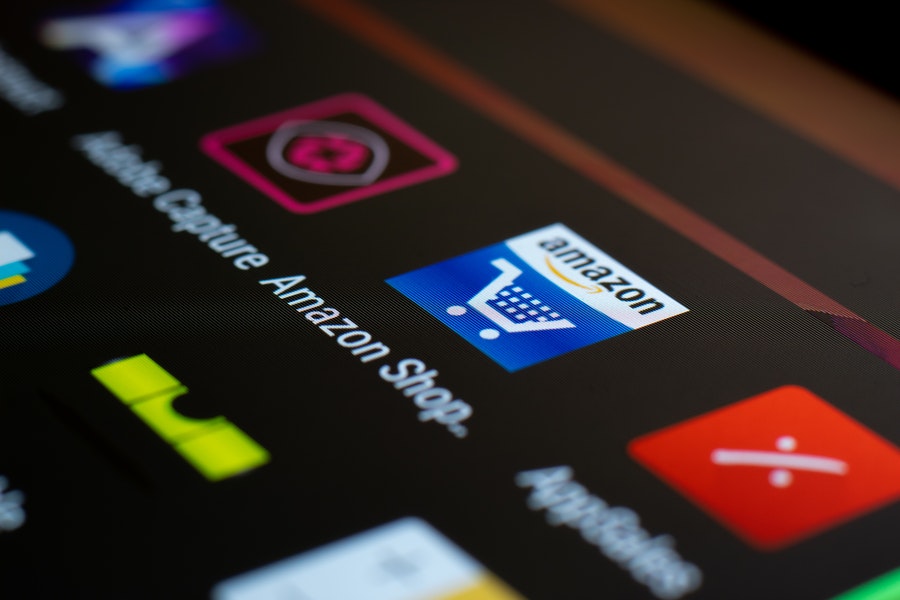 15 Top Selling Products on Amazon in 2021
Top Selling Products on Amazon: The trends in 2020 were more dedicated to comfort as we all were staying home during the pandemic. It was observed that the sale for comfort items and junk food increased as people working from needed more and more comfort. The pandemic changed the market and affected sales globally no matter the brand. The only thing people bought more of was food and stationary.
Covid also brought out a creative side in many people. People tried a lot of new activities like painting, different music instruments, and some even tried reading. So, now in this new year let's see what new things have people been buying from amazon:
Fire TV stick with Alexa voice remote
Now with work from home extended in most offices people realized they need more things and items to keep them engaged at home and if they are working on their laptops then they need their TV to stream everything that they normally would watch on their laptops, so amazon firestick it is. A one-stop easiest solution for all your streaming problems.
Self-help Books
A huge spike was seen in the sale of books in general on amazon but more than that the spike was mostly and closely related to self-help and self-development books. People struggled with their mental health last year and a severe lack of motivation which has led to a mass awakening sort of and hence, a spike in this book category has been seen.
Board Games
People sitting at home went back to their childhoods and realized what all they have forgotten about. A rise has been seen in the sale of board games like checkers, chess, ludo etc. The amount of screen time became almost too much in this covid ridden world as staying at home and working from home left us with nothing much to do. So board games became a saving grace for many.
Portable Speakers
The new world order of working from home saw an increase in sales of portable speakers as people worked from beds, terrace, parks, anywhere literally. Also, an increase in travel was seen which resulted in another reason for buyers to indulge in buying speakers.
Video Games
This year is a godsend for gamers as now they can work from home and can keep playing video games. A serious hike was seen is sales of PS4 and Nintendo, etc Gaming accessories also were bought left, eright and centre.
Cook books
A lot of people in the last year due to lockdown cooked their own food, the ones who did not know how to cook needed top learn and the ones who did need new recipes. There are many people who still prefer to not go online for recipes and follow published cookbooks by famous chefs.
Groceries
As many people were too scared to go out and buy groceries and at this time the apni dukan concept of amazon made people safe ordering food online which came with online payment and no-contact delivery. It helped a lot of people who either couldn't leave home, had covid, have covid, etc. Food items of all kind available on amazon were sold almost 10 times the normal amount.
Headphones/earphones
We all know how frequently we all keep loosing and damaging our earphones or headphones, and especially with working from home the use of them increased like three times and hence, the sales for them increased too.
Tables
Small work tables saw an increase in sales as many people working from needed it to make their life more comfortable. Especially with the coming of winters and people wanting to work from inside their blankets and beds the need for these tables is dire.
Lamps
We all realise working from home the distinction between personal and professional has been quite blurred. Many of us prefer to work at night and sleep in the morning but not everyone at home likes that so table lamps saw a rise in sales.
Essential Oils Diffuser
Many people moved towards spirituality during the last year and some just generally like the essential oils. Hence, the essential oil diffuser saw a rise in sales.
Travel bags
A rise was also seen in sales of travel bags as once the lockdown lifted with work from home still in progress people started to work from other places like beaches, mountains, etc.
Stationary
Since people are working from home, they don't have access to the free stationery from the office so everyone bought a lot of pens, sticky notes, etc. Many people bought different kinds of stationery items depending on the kinds of jobs they were doing.
Kitchen appliances
Since people are working, cooking and eating more at home the sale of kitchen appliances like a blender, microwave, etc saw an increase in their sales.
Computer accessories
Many people bought mouse pads, mouse, keyboards etc as working from led to wear tear in old ones.
If you find any more things that you feel are the best seller please add them in the comment.
Author Bio: Askshit Sharma is a fashion blogger. His area of focus and interest is men's fashion. He loves to talk about leather shoes for men and the ease with which you can pair them with formal and casual attires.
About Post Author