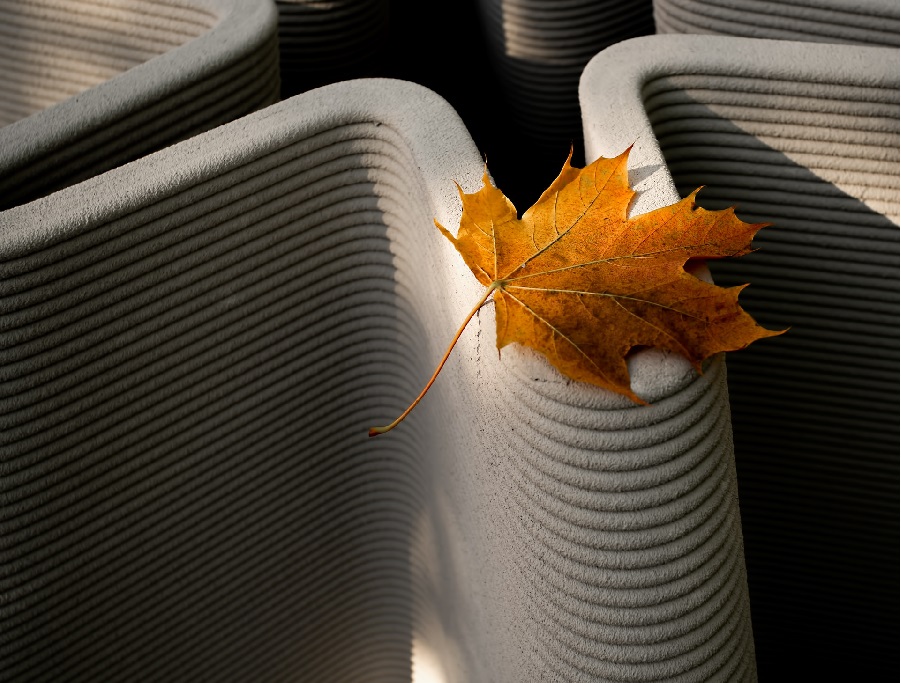 How 3D Technology Is Transforming Business Marketers
We live our lives in a three-dimensional world with Einstein proclaiming time as the 4th dimension a hundred years ago. It is about time that 3D technology along with computer-assisted design paves the way for astonishing audiences just exactly what it has the potential to deliver
 A lot of venture capitalists are also investing in said technologies to bring forward major breakthroughs that can revolutionize the way we see and interpret the world around us. 3D tech indeed offers a lot of aspirations for new concepts and escapism for businesses.
According to a recent study by Business Wire, the current global 3D and 4D markets are estimated at $196.1 billion and expected to reach $545.1 billion by 2027. Hence the global market is expected to grow by approximately $349 billion with 15.7% CAGR (compound annual growth rate).
8 Ways Marketers Are Leveraging 3D Technology
Today we are observing various technologies that incorporate three-dimensional outputs such as 3D display, 3D modeling, 3D printing, 3D visualization, and so on. We are finally observing remarkable improvements to capture a huge potential for future markets.
In light of this information, let's take a quick look at how three-dimensional technology can help marketers to transform their businesses.
3D Catalogs 
---
Gone are the days where you need to go through print media like magazines or brochures with 2D printed images to get an idea about a product. Today companies like Trace Parts are offering businesses with the unique ability to create 3D models of their products to create a sense of realism for their customers. For marketers, this is indeed an accomplishment.
Now they can carry 3D models of their most top-selling products and place them in the palm of their customers to examine. Furthermore, just like print media 3D catalogs can also be digitized and explored through CAD (computer-aided design) files. Lenovo offers, for instance, its online visitors to the website with a 3D catalog and 3D product tours.
3D Mobile Ads 
---
Have you ever wondered what it would like to feel like being in a smartphone rather than looking at an ad on the screen? Well, companies like Amobee are making it happen. Recently this innovative advertising company launched its PULSE 3D platform, which is offering 3D advertising solutions of businesses.
PULSE 3D offer realistic 3D mobile graphics and various other features like location-based customization to provide a rich media ad platform. Hence viewers of ads can now enjoy terrific image galleries with tons of interactivity with gamification functions. Back in 2016, Amobee worked with Lexus to create a stellar ad using high impact mobile video and proprietary 3D solutions.
3D Mockups  
---
Having worked closely with the fabrication industry and display counter makers, I understand the hurdles and hassles of getting approval from clients regarding mockups.
Plus with three CAD designers working non-stop to create workable models which can be later moved to assembly lines for mass production. This entire process is too much overbearing, to be honest.
However, all of this changes with the ability to produce 3D mockups through an additive manufacturing process where 3D printers deliver astounding measurements and accurate mockups that look stunning. Companies like Proto Labs are offering you their technological expertise in creating mockups to stun your clients and get their approvals.
3D Scanning 
---
3D scanning technology is allowing the business to capture real-world objects and digitize them to study their intricate details further.
While many technologies are being used to perform this sort of reverse engineering process, each tool comes with its own limitations and advantages.
One of the biggest advantages of 3D scanning is for the entertainment industry for the production of movies, video games, and even virtual reality applications.
Small business can utilize it to provide a better idea of their products. Companies are scanning office chairs and it helps them to provide better consumer experience.
On the other 3D scanning can also be used for industrial designing, prosthetics, and digitization of cultural artefacts. Companies like Mimic 3D and Arrival 3D are offering 3D scanning for marketers to bring new ideas and improvements in product design elements and study further for greater improvements in performance.
3D Visualization 
---
3D visualization is not a new trick of the trade; however, with better-performing computing machines, 3D rendering along with powerful GPU (graphics processing unit) are able to deliver bedazzling results.
Many architectural firms, real estate dealers, and property managers use 3D visualizations to entice customers and show them how the structure of buildings and interiors of rooms will actually look when the projects are completed. Companies like VSLB Inc. are offering their services to offer impactful digital images for brands.
Amazing Shopping Experiences 
---
There is no doubt that as far marketing is concerned in the coming years, it is all going to be about offering the most wonderful customer experience as possible. You want your customers to look, feel, hear, taste, and breathe in your brand.
This is where 3D technology can be used to transform retail and provide them with life-like iterations to capture their attention as well as bring them closer to the product and eventually, the brand.
Brands can use these technologies to break the ice and instantly cash-in on the slightest of window openings to make users and customers familiarized with their offers and services.
The Khronos Group Inc. came up with their 3D Commerce initiative recently, which can change retail and how we shop completely. Students who buy essay online know for a fact just how important customer experiences can be to create a lasting impression for brands and businesses.
Customizable Features 
---
Customization of products and personalization of services are also going to be a huge player in the future for brands and companies to market and promote their offered products and services. ECCO is taking the lead here by offering customized shoes through 3D technology.
This Danish shoe manufacturer has progressively grown over the years to become a household name for innovative and comfortable footwear designed for men, ladies, and kids. Likewise, other apparel brands and accessories manufacturers can follow their lead to offer customized products and unravel the full potential of 3D technology to their benefit.
Immersive Reality 
---
While virtual reality and augmented reality take the cake when it comes to offering immersive user experiences for customers and clients, undermining 3D tech's potential is not a good decision. And who can forget 3D projection where inanimate and plain objects literarily feel like they have come to life?
Conclusion
The creation of 3D printed objects using additive manufacturing process has a booming demand and prospect in the future. Apart from creating the 'wow' aspect for customers and clients, establishments can go beyond to develop solution-based products to resolve hurdles in their operations and process.
I hope this post was able to provide you with a better understanding of how 3D tech can help your marketers transform the way we do business. For more questions regarding the topic, please feel free to leave a mention of your query in the comment section below.
About Post Author