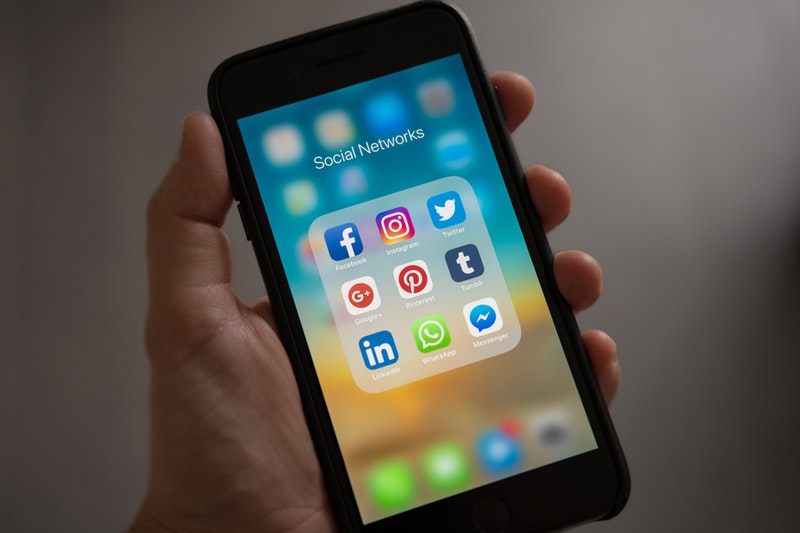 20+ Top Social Media Sites To Consider For Your Brand
Top Social Media Sites : With the beginning of a worldwide pandemic, with people being locked in their homes, we have embraced technology as our ultimate means of connecting. Gone are the days when a small advertisement in the newspaper was enough to get a business up and running. The current era is all about social media and is up to date with all the current trends.
Knowing about some of the most popular social media sites is crucial for a brand's survival nowadays. For a brand, it is important to take into consideration a few factors including the target audience and brand image. Thus, to maximize your brand reach, it is crucial to know all about these few social media sites.
Best Social Media Sites For Branding 
---
Facebook
With over two billion people using it every month, Facebook is one of the biggest social media sites around. It has more than six million advertisers which makes it easier for businesses to have a presence over social media.
Facebook works great with almost all types of media and prioritizes content that sparks meaningful interaction between people.
Tiktok
TikTok is a rising social network. These days, every second person you come across has used tiktok or is a young 'influencer'. Users can post videos for up to 60 seconds and add special effects or music. TikTok can be a great site to promote your product amongst teenagers.
Instagram
Instagram is a photos and videos sharing platform used by over 1 billion users. It allows a wide range of content- from photos to reels to IGTV for longer-term videos. Using the given link (https://4hub.net/), you can download all social media files that contain layout ideas, video updates, trending audio clips, and the like to post your first ever update on Instagram. Also, an Instagram business profile will provide you with rich analytics of your profile and help you connect with a wide range of customers.
Pinterest
Pinterest is a great platform that provides brands with the opportunity to shape their purchasing decisions. 78 percent of its users claim that content on Pinterest is useful, which is way higher than many major sites. Having a presence on Pinterest could help you put your brand in the minds of customers wanting to try something new.
LinkedIn
LinkedIn is a work life social media site for industry experts and business professionals to network with one another and build their brand. It is a suitable place for businesses to attract talent to their company. It also offers advertising opportunities such as displaying ads on sites.
BizSugar
Created specifically for small business owners, entrepreneurs, and managers, Biz Sugar allows users to share content as well as vote on the content they love. The site reaches almost 2 million users a month, making it a great place to share resources and market to a B2B audience.
SteemIt
Steemit is a blockchain-based platform, which allows users to create posts, earn rewards and add comments or upvotes. Similar to Reddit, each post generates a hash, and users are rewarded with a cryptocurrency.
Quora
Launched in 2009, this site allows users to ask questions and share answers on a variety of topics. Businesses can use Quora to develop their expertise in a specific area. Posts on Quora are often ranked highly in search results, which would help in directing traffic towards a brand.
BAND
BAND allows users to create their own space for communication with others for a specific purpose. The social network focuses on group communication and can help businesses draw traffic towards them effectively.
beBee
beBee is a collaborative platform for professionals to market themselves to the media. It enables users to share their brand and network with other users through personal and professional interests.
Blind
Blind is considered a professional network where verified professionals can anonymously communicate company channels. The platform connects more than 3.5 million professionals globally and allows users to share advice and provide feedback to improve company culture.
diaspora*
Diaspora is a non-profit, user-owned social media network that's safe for advertising and company mergers or takeovers. The platform consists of independent nodes that interpolate to form the network.
Viadeo
This is another platform that connects professional business owners and entrepreneurs. This site is available in different languages and connects users all over the world.
XING
Being a mostly European- focused website, it helps people expand their professional network. It is a career-oriented social media site that allows users to conduct job searches and discover professional events.
Tribe
It is a cloud-based community, which allows users to engage in discussions under specific brands. It is a platform where people can explore and follow different brands and create polls relevant to the brand.
Xanga
This social networking platform allows users to post and share blogs. It allows brands to connect with consumers and share blog updates with subscribers.
Foursquare
Foursquare enables users to claim their location spot and then consider extra incentives such as rewards and discounts. This is a great site for brick-and-mortar businesses looking to advertise themselves on social media.
Yelp
This is a crowdsourcing review website. Though its name is not often suggested, one must understand the importance of their business' presence on this site. It allows users to share their opinions about local establishments and helps in finding the most recommended places and events in your area.
Viber
It is a major social messaging app that allows businesses to buy ads, promote their brand through stickers and provide customer service.
Regardless of the size of the social media sites, you need to analyze which sites are most frequently visited by your business's target audience. That being said, larger social media sites cover a wide range of interests and topics, which makes them suitable for most brands.
About Post Author