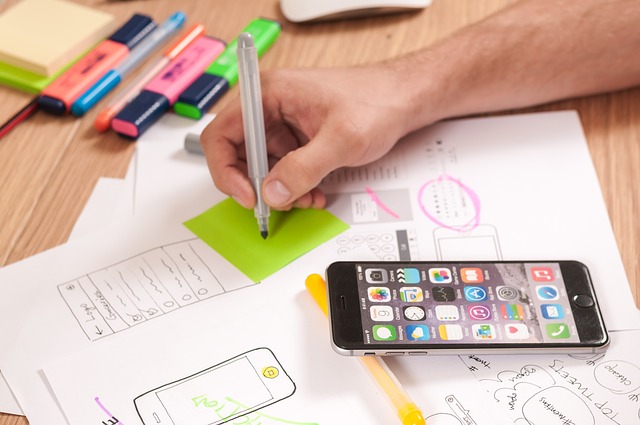 How Can I Start With User Experience Design?
Google is among the most popular search engine in the world and gives numerous search results in the most simplified way. A key reason for Google's success is the simple and easy to use UX design which requires no toolkit or tutorial.
Every brand keen to create a good product must focus on a savvy and efficient user experience design. There is a high demand for experts in this field and you can easily land a well-paying job role by enrolling in a user experience and interactive design program.
Working as a UX designer is a very interesting job that requires specific skill sets and a lot of creativity. Before beginning your career in this field, it's best to do some research and understand everything user experience entails. Additionally you can follow the pointers shared below to begin your journey and make the most out of it.
Enroll in a good program
If you are interested in making a stable career as a UX designer then the best pathway is an accredited program. This will give you necessary insight into the industry, train you on necessary skills, allow you to network and even bring you in touch with employers. You can land an internship after completing your program and take your first strong step into the industry.
Study UX designs of other brands
UX design is a vast world and has made its impact on all of us. It is largely due to an excellent user experience that we spend endless hours scrolling through Instagram, make use of the onboarding checklist of LinkedIn and enjoy the personalized experience that Facebook offers.
By understanding the UX designs of such popular brands, you will understand the necessary elements it takes to create an efficient UX. This will largely impact your ideas and help you in your work as well.
Understand your skills
People of different background with varying skills enter this industry for different reasons. The main factor is that not only is UX design a very interesting work but also immensely relevant. Availability of job roles, good remuneration and the satisfying nature of work makes this industry a very suitable option for many.
Though, this also makes it a competitive field where you have to make complete use of your strengths. Whether you are good at data, love to draw or have profound industry knowledge, you have to utilize it effectively to get an edge over your peers.
Work on your projects
During the tenure of your program, you will get many opportunities to work on several projects. Use this time effectively to gain new skills and understand how a good user experience is created. By working sincerely on projects, you will learn a lot and will also make a strong portfolio for yourself. This would be of great use when you go for interviews as you will be able to demonstrate your skill set and talents effectively.
Lastly, ensure that you stay updated on all the latest trends and tools in this industry as it will help you polish your expertise and allow you to stay ahead in the competition, in terms of learning.
If you have the right understanding and passion to make it in the dynamic sector of user experience (UX/UI) design, then enroll in a good program today!
About Post Author