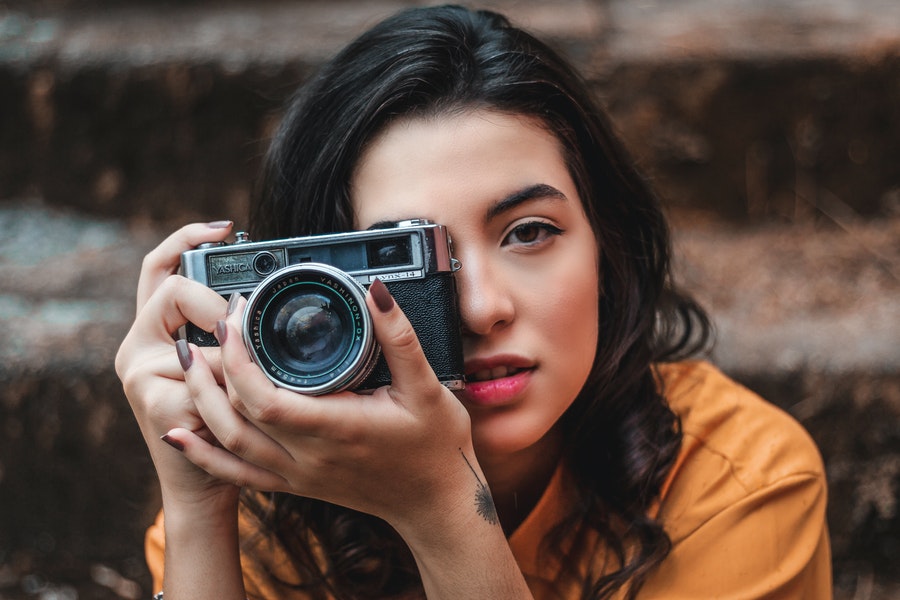 How to Remove Valuable Data from Images Using Exif Extractors
Remove Valuable Data from Images: We all love posting our pictures on various social media accounts and this posting has definitely become a status symbol amongst everyone. When you click pictures from high tech cameras or even mobile phones, there is a whole lot of information stacked along with the pictures like location, date, time, identity, etc. which are combined as EXIF data.
This data is not great to be kept if you want to protect your privacy or don't wish to let your friends on social media know the status of your location. Indeed, it can harm you in uncountable ways and hence the need of an Exif data editor comes up.
An effective Exif editor tool is capable of removing or changing your device's identity and other relevant information so that no one will ever find out your private information unless you want them to know. Isn't that super good?
7 Best EXIF Editors and Viewers
 Now the question is how can you remove or edit valuable data from images that hamper privacy? Well, with the help of Exif editors, you can make changes in the valuable data as required. Let's find out about the best Exif viewers!
Photos Exif Editor 
---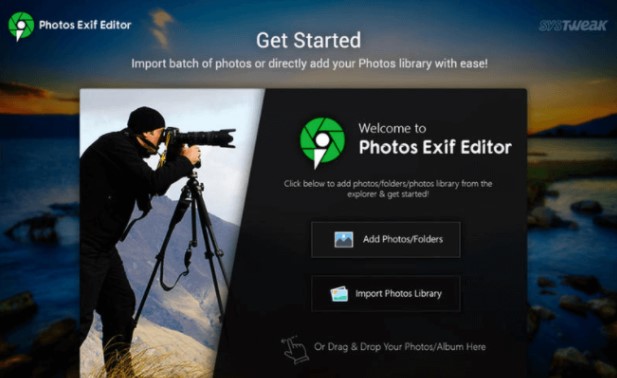 Photos Exif editor by Systweak is an amazing tool for Mac and Windows which helps in editing EXIF, IPTC, XMP metadata for more than thousands of images in one single time. All you have to do is drag all the photos or folder or simply import photos library and get the metadata removed or edited.
Notable Features Of Photos Exif Editor
One can enter the GPS coordinates on a manual basis to hide your personal photo history.
Various image formats are supported by the tool including JPEG, TIFF and RAW.
It can automatically take a backup of all the original metadata photos before flushing them out.
AnalogExif 
---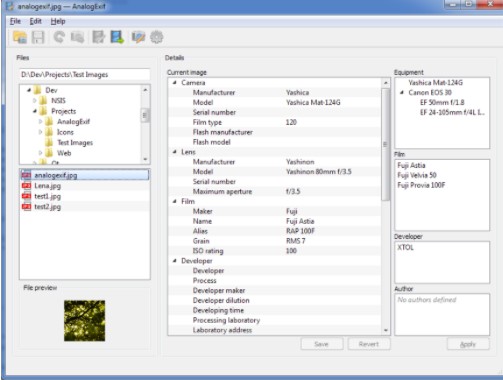 AnalogExif is a very reliable software to remove Exif data for scanned and DSC-captured digital images. You can get your metadata(Exif, IPTC, XMP) removed from TIFF & JPEG file formats using this Exif data editor. It is workable with MacOS as well as Windows.
Notable Features Of AnalogExif
You can apply batch operations so that you can copy metadata from another file or simply auto-fill exposure number.
Equipment library is present here to store metadata properties.
There are a number of supported metadata tags that can be customized.
EXIFPurge 
---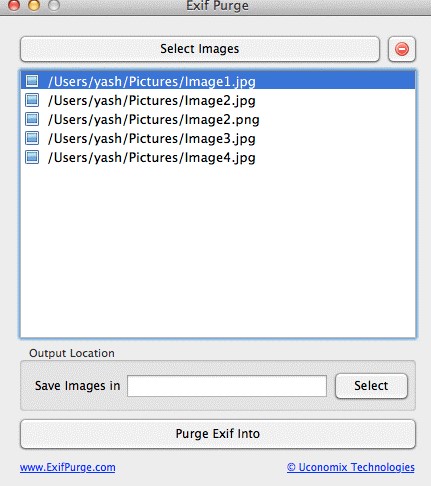 Get all your metadata removed or edited from all the pictures at once using this best Exif editor. The best part about this tool is that it is easy to use, can be used by a novice and has so many other features that hides your privacy and helps in trashing away from the prying eyes.
Notable Features Of EXIFPurge
The program is portable and one can carry it in their pen drives or external hard drive for other systems.
It is one of the easiest tools to use for batch editing.
You can get the tool on Windows as well as Mac.
Metadata++ 
---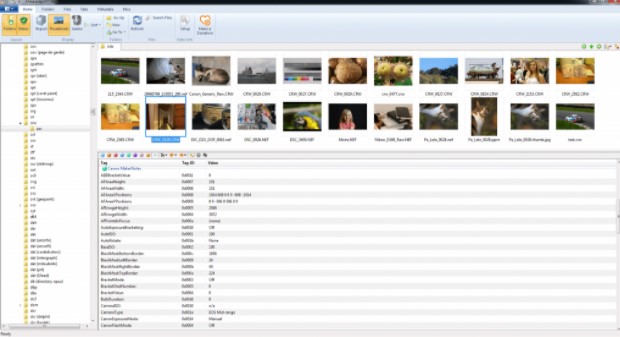 Available for Windows, Metadata++ is another great Exif editor that gives you a superb chance to copy, edit, extract, modify and view metadata of all the file formats. Where it shows thumbnails of all the images in one location, you are free to pick the pictures right from the same location.
Notable Features Of Metadata++
Supported image formats include RAW, PNG, WEBM, JPEG, and TIFF.
You can make your sidecars where your own metadata is present and stocked.
It also supports video formats to carry metadata for WebM, DivX, AVI and MP4.
Image Exif Editor 
---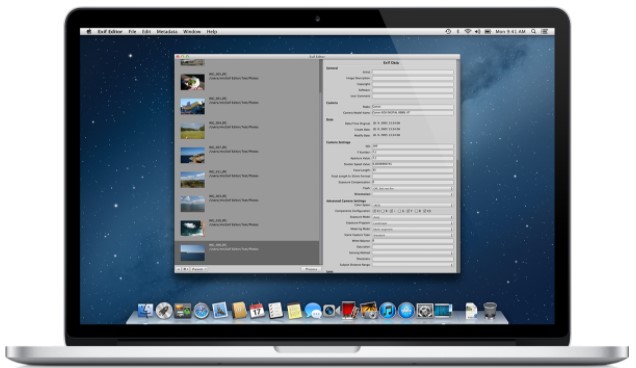 When you talk about this Exif data editor, it has to be known that the tool is available for Mac only. It is very easy to use and supports all the major image formats to view and reverse the metadata descriptions.
Notable Features Of Image Exif Editor
Whether you are batch editing or editing a single picture, you get to redo or undo the changes.
Set yourself a pre-set value in order to find details about every image.
The coolest part of this exif editor is improved GPS location so that you can search a place and change destination, all by dragging a pin.
Metadata Editor
---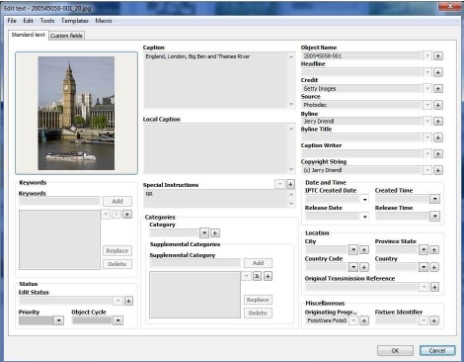 The name alone is descriptive enough to explain to you about the tool, Metadata Editor. This tool allows you to edit metadata on Windows and Mac and is almost effortless to use. One can make customizable templates to keep as a sidecar to use as and when needed.
Notable Features Of Metadata Editor
One of the best Exif viewers and editors for batch editing.
Get your metadata revision history and automatic data displayed in one click.
Known for comprehensive metadata management to support all your metadata requirements.
ExifTool GUI 
---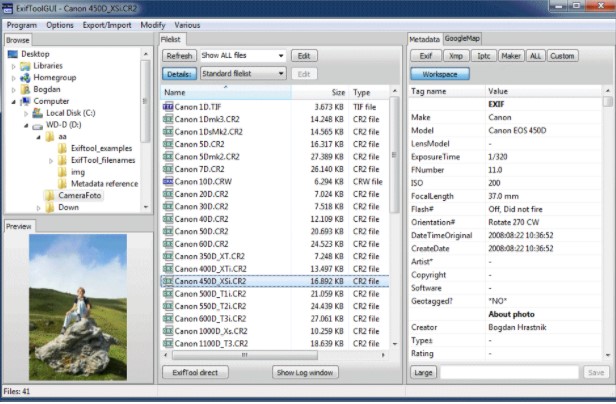 Supporting metadata formats like XMP, ICC, EXIF, IPTC, JFIF, GPS, ID3, AFCP, Photoshop IRB and more, ExifTool helps Windows users to edit their metadata in a very simple, crisp and precise manner. Even a newbie can use this tool very firmly without the help of an external associate.
Notable Features Of ExifTool GUI
As claimed by the company, this tool displays more metadatas as compared to other tools in the market.
The tool gets updated regularly for your ease.
All types of metadata tags can be easily edited for best results of privacy.
Conclusion

After learning about all of the Exif data editors above, we would like to recommend Photos Exif Editor by Systweak for a variety of features and its ease of use on Windows and Mac.If you wish to stick with a Mac standalone tool, Image Exif Editor could be tried and checked out.
We wish you stay safe from prying eyes or those who try to invade your privacy without any reason or harm. Stay safe, keep a good metadata editor in your system right now.
About Post Author