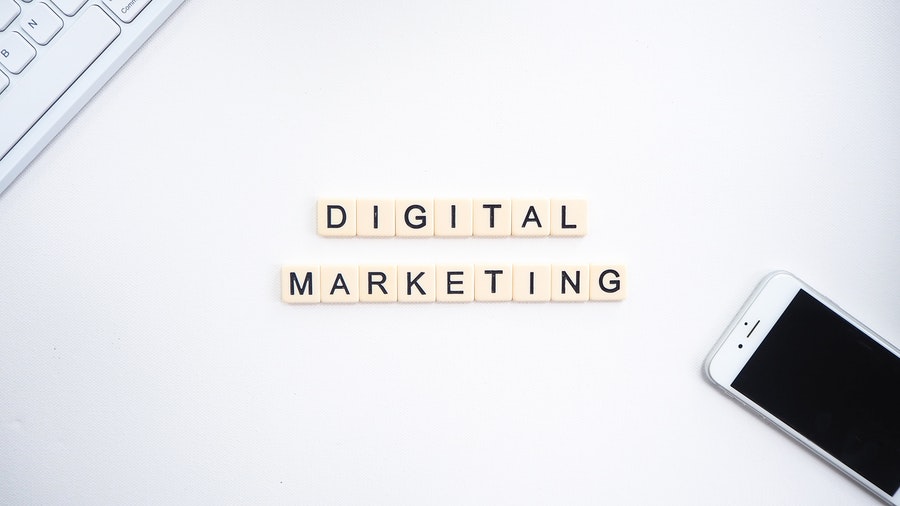 Post-Pandemic Story: Digital Marketing To Rule Business Campaigns
Staying indoors during the pandemic has had varied effects on people. For businesses that depend on their brick and mortar stores for sales and revenue, their operations were completely shattered. There was a predominant shift in the consumer buying patterns and their behaviors, tightening their pockets due to lack of income. A lot of organizations that just started gaining momentum in their functions, were shut due to the global pandemic.
Put simply, in terms of marketing, Covid-19 harmed what the business was doing. However, they also made the businesses realize how important and imperative digital marketing services are to help them face fierce competition. It also presented then with an opportunity to adopt a sustainable and modern approach, revolutionize their operations given the current scenario, and indulge in a cost-effective and convenient form of marketing.
If companies want to survive this environment, they need to add the fulcrum of digital marketing to their levers.
Why digital marketing will matter more after the pandemic
---
Going online has a lot of advantages for customers and businesses alike. Unlike the geographical restrictions of boundaries and locations faced by consumers, online medium provides them with a platform to explore a diversified product portfolio, consider overseas clients, and effortlessly connect with them.
Digital mediums let you connect with a global audience while reducing the cost of operation by large numbers. This means you can employ the same planning and marketing rituals, spend less, and make more money in return. All in all, digital marketing is everything businesses have been looking for. They come with an infinite audience pool, added comfort of your home, and allow businesses to capture the attention of the users on the digital channels.
The key takeaways include:
online shopping is the future of all delivery expeditions for a healthier and safer purchase
Consumption of more online services like Netflix to overcome the deprived means of leisure
Importance of video services witnessing a dramatic rise to prominence
How can businesses capitalize on their power digitally?
---
Digital marketing is no way is a fortune spend initiative. Your focus should be on maintaining a positive and fruitful relationship with your customers and grow their numbers organically.
Depending on the type of business and customer type, different channels can be more profitable than the others. For that, you need to connect with them, understand their buying behavior, their preferences, and then suggest similar products and services.
Get social:
Building a robust social media presence is how you can elevate your customer numbers. Now, you don't need to have a customer following on each channel, but the ones where your target audience is most active. Add posts, images, product reviews, creative ads, to your channel to attract more customers, and create your brand community, learn how to do these with uCertify social media strategist course. Once you have a strong base swearing by your products, you can experiment with paid promotions for further advertisement.
Create relatable content:
While scripting content, there are two things you need to take care of:
The content should be related to your product/service
It should be engaging and understandable by your customers
Rather than building a site that floods your webpages, it is better to write less and convey more. Don't make your site boring and jam-packed with content for your visitors. Become an authority for your niche and maintain a regular newsletter to extend longer content formats. As for your website, keep it crisp and clean. Add more images, infographics, and graphic content rather than stories. Also, create content that ranks high on SERPs. This way, you'll be landing more people to your site. The longer a visitor stays on your website, the better are the chances of turning them into loyal customers or clients.
Optimize your social media and website for local attraction:
If your business is a local phenomenon, then you need to focus on the consumer buying patterns within a specific geographic region. Be sure to connect with some noteworthy people of the area, create content that relates to your target a local audience, and use Google Ads for localized keywords and audiences. Optimize your website content and social media channel to suit the needs of that region.
Build Brand Awareness:
Having a stellar product is just one part of the story, you need to build a following for your brand to achieve the most out of it. Brand awareness is everything. You might have a customer-friendly product with all the positive perks, but you need awareness campaigns to help establish a strong reputation. Focus on impressions and views rather than clicks and conversions. The early stages of brand building can be tedious, but once you have a loyal base following you, you'll love the traction and recognition.
Always define your KPIs:
Key Performance Indicators (KPIs) are metrics used to define the success of any campaign. KPIs are everything you make them be. You can build your own KPIs depending on what you want to achieve and how do you want to do it. For some brands, an improvement in click-through rates, new subscribers, better traffic matter the most, and for others it might be sales and revenue numbers.
How to take your digital marketing services to the next level?
---
Digital marketing can take your business to the next level. And, it's no wonder that market shifts have lifted the image possessed by online business, making it imperative for companies to master online advertising or find a good digital marketing company in India. Several businesses made huge profits during such tough times only because they weren't afraid of the change and adapted to the ongoing situation with versatility and gusto.
For other companies, now is the time to launch their weapons into the digital arenas, change customer perception, analyze competition, and move forward.
Digital marketing can completely transform your business, but only if you brush up on it and use it in the right way. There are several courses available online that can help you with the required tactics, skills, insights, and knowledge to unleash its power.
About Post Author