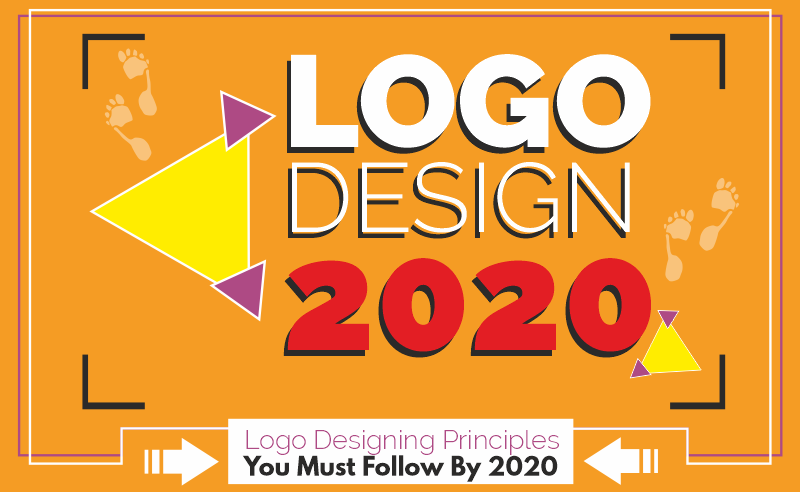 Logo Designing Principles You Must Follow By 2020
Logo Designing Principles: Many companies have been participating in the logo designing race. But only a few out there offer perfect services. Logo designing is a unique art in itself. You must always consider an excellent logo before starting a business. There are some principles of logo designing that you should keep in mind. Ignoring these will not give you the desired results. A logo expresses a company with some visuals. That's why it becomes essential to make it in the best possible way. In this article, we will understand some logo designing principles that give rise to an ideal logo. So let's get started!
Logo Designing Principles To Follow This Year
---
1. Industrial Research
What if a company starts doing its work as opposed to an industry? It will have to face many problems in the journey ahead. With industrial research, you get to know what will work in the current situation. When designing a logo, you should make sure that you have made some decisions in your industry. After this, you can proceed further with your work.
2. Simplicity
The simpler the design, the better your logo designing will be. This rule fits best in most cases. If someone wants to perform some more changes, it is better to show those changes in a milder way. On the other hand, if you show a complicated picture, you will face ill consequences in the future.
3. Memorable
A logo design should be such that it leaves an everlasting impression on the people. Because people will see it within the first few seconds, your logo image has little time to get entangled within their minds. Never ignore this rule as not going with it will waste your hard work. You will not be able to make that impression with other visuals.
4. Innovative
Innovation plays a significant role in all areas we see today. No one can expect to be successful without having it in their company. An innovative logo, most importantly, makes you stand out of the competition. Besides this, you represent your company as a modern-age player in the market.
5. Descriptive
In addition to being innovative, your logo must also be self-explanatory. A deficient logo can have negative effects on your company. For the best results, you have to choose an image that can give complete details about your company. You have to focus a lot on this also. 
6. Appropriate
Being appropriate indicates you tell what your company is all about to the people. In case you are an internet service provider, using the web with the globe will be a suitable logo icon for your business. Here also, you need to be uncomplicated. Flooding a logo with too many images will not get anything for you.
7. Adjustable
Nowadays, it is likely that your image will be seen on the internet by people all around the world. You will have to shift your company to the online world at some point or the other. Thus while working for your company logo design, you have to focus on the pixels. By doing so, your logo image adjusts to any screen size. 
8. Typography
While designing your logo, never ignore the power of an amazingly looking font-style. Just by inscribing a plain text in your logo will not be an attractive option. Always choose the fonts that best describe your business. Typography is crucial, and you must go for the best available font. 
9. Plain Color
It can be a common practice to use plain colors as much as possible in your company logo. Make sure your colors are neither too sharp nor too dull. You can first use a sample black and white logo image for a prototype of your designing work. Some companies have made the black and white image their real logo and presented it to the people. You can also do so. 
10. Creativity
Creativity is a must in graphics or any other visual industry. You will also need this skill in logo designing. Due to a creative display, some companies reached the top and that too in a short time. So, try to fix all those images to create a logo that tells your company's success story. 
Final Thoughts
Our life seems dull and colorless without visuals. Colors bring all the thrills and excitement in our world. In this article, we learned some essential logo designing principles. When creating a logo, you have to take special care of what I have said. Many people will find the logo designing troublesome. Such people can go for a professional logo design company in India. One can easily find agencies that handle custom logo design. Those who are newbies should feel free to take any professional help. Finally, I would like to say that by choosing the right decision at the right time, you will see better results in the future.
About Post Author