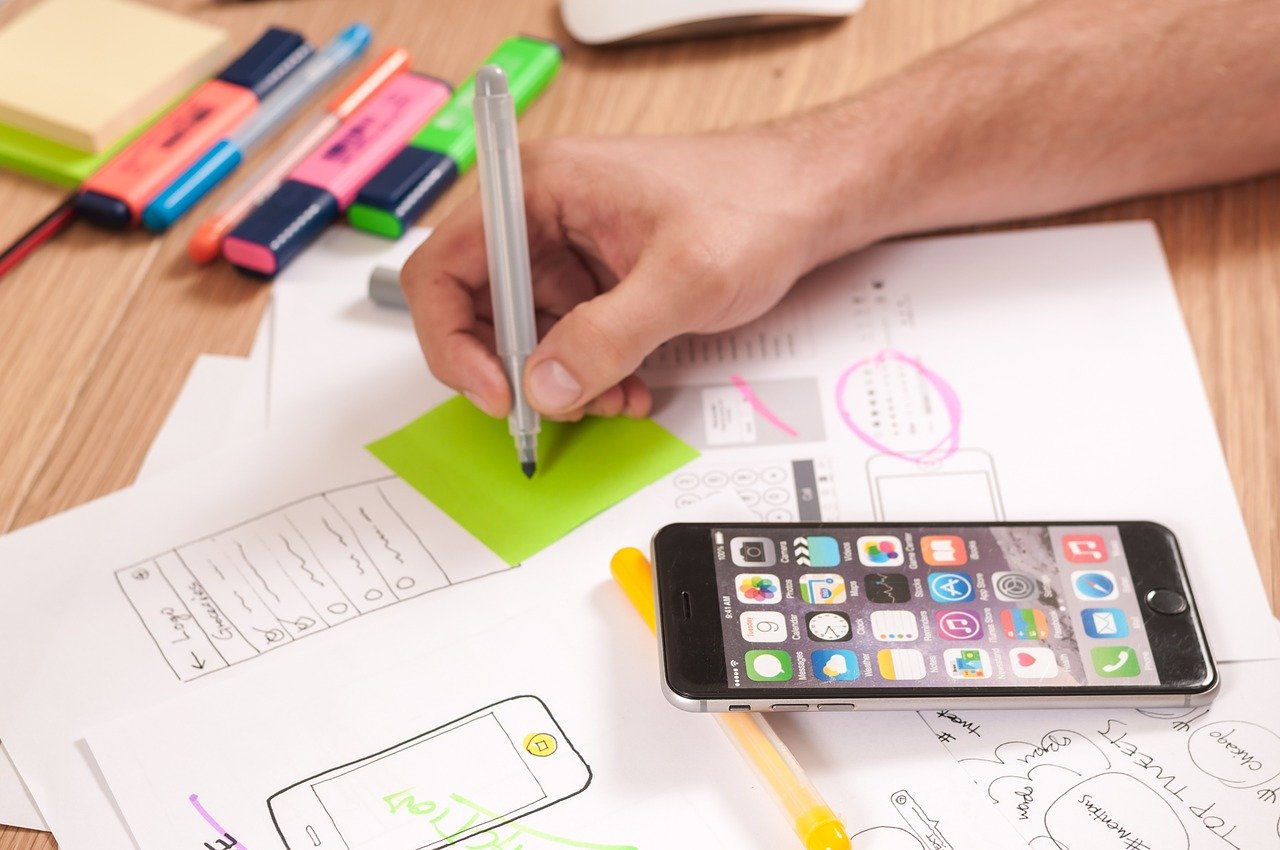 20+ Best Home Design and Renovations Apps- Home Decorating Apps
Best Home Design and Renovations Apps: Do you feel the urge to do some home remodeling work every time you look at your house?
What you need is a direction to start today!
You're in luck as there are amazing home renovation apps out in the market- that you have no clue about. Why should you mess with paper and pen, when you have these marvel smartphone applications doing all the work for you. This application technology is no less than a revolution to the home renovation industry. What more is in it for you- Some of them are Free of Cost!
Now you can keep all your designs in one single folder and keep it handy all the time.
Whenever you step out to buy home decor items or furniture, all you have to do is pick out your smartphone, open the app, and look at your favorite room design plans!
Enough talking, let's head on to high-rated home design and renovation apps list for DIYer in you:
iHandy Level 
---
If you love to see walls saying out a story loud framed prints, this app has come to your rescue. Download iOS and Android compatible iHandy Level for free and see how its great features can help you with home by leveling the small stuff rightly for you. All you have to do is keep it on a leveled surface and press the button- you have a perfect position for your stuff.
Room Planner Home Design 
---
Compatible to IOS and Android, this app gives you access to design a complete floor plan and imaginary furnishings items. You can also control the room colors and textures. Isn't it a better idea to start with for all your home and commercial renovation projects?
Roomle 
---
Roomle is a true masterpiece in the world of floor planning apps.
It gives the experience of augmented reality with a 3D view of the floor plan. You can experiment with a huge number of decorative home décor items and furnishings. What makes the experience exceptional with this app is that you can draw sketches while using your fingers while taking care of dimensions and angles precisely. Once you are done, you can share the final floor plans with friends and connections.
Buildshop 
---
The renovation has attained a whole new level with this must-have app today. The features and tools in Buildshop enable its users to plan and keep the construction projects planned. What's more, the remodelers can also take an estimate of the total budget involved for home renovations activities. The must-checkout feature is its predefined to-do list that keeps things sorted for you by breaking the projects in the list of tasks for you to proceed with it
RoomScan Pro 
---
Compatible only with the iOS platform, the pro software with professional features can bring the entire floor plan on your tips. What you have to do is open RoomScan Pro, select wall plan with approximate square footage and wall lengths, you are good to go with a complete floor plan!
Handy 
---
Download Android and iOS compatible app on your smartphone and see how the experts do the legwork for you. Everything you have in your head- the entire plan for home renovation is now "the client requirements" for Handy experts. The trusted remodelers are easy to hire and pay right away from your smartphone.
Magicplan 
---
No matter which smartphone do you carry, the Magicplan app is a must-have in it. Sit back and relax, take a complete picture of your room and see how Magicplan gives you features of creating the whole floor plan with few simple clicks and swipes. The perfect furnished plan would be in front of your eyes, which seems like going on a virtual tour! Also, you can make handy notes of all your future projects.
Color911 
---
As exciting the brand name sounds to be, so are the features in this iOS app for users. What makes it exceptional from others is that you can select various colors right from the images and organize the color palettes accordingly. The user gets the freedom to share original design via mail or other social media applications. Isn't it easier to get instant feedbacks before starting with the home renovation project?
art.com 
---
Highly compatible with IOS and Android smartphone, this app is talk of the town today! With its unique feature of searching online for prints, you can keep the trending designs as inspirational options. What's more- it even allows users to get sample prints and experience augmented reality technology to see how the finalized walls print looks like!
Maintenance 
---
How overwhelming home maintenance can get; we all are aware of it. Isn't it a blessing to have apps like Maintenance that help you keep track of your completed and in-process renovation projects!
The Homestyler Interior Design 
---
The must-do list of home renovations includes changing interior designs- partially or entirely. Since it could be a huge challenge, but exploring different space designs on homestyler can help a great deal. One can get inspirational ideas and can experiment with different furnishings, colors, and lights. The screen gives a final preview of how your home might look like after getting a complete renovation. The Google Play store and Apple Stores have this app for free!
HomeZada 
---
Among all other apps, this has catered a good number of online reviews and fans. Wondering, how so? The brand name HomeZada lets you become the project manager and work with professionals. Once you have a list of tasks and deadlines in front of you, you are free to set up a budget for the home remodeling project. Another amazing feature lets you create a wish list of items that you need for home designing. With the help of a camera, you can click the picture and upload it on the app- and you are all set to start!
BrightNest 
---
The tech-savvy in you is going to fall in love with this home renovation app. BrightNest keeps the virtual tool belt filled with options to fuel the creativity out of you. What more can you explore in this app is huge repository of updated articles on life hacks and DIY projects!
Room Planner LE Home Design 
---
Now is the time to plan floor designs of your home. There must be a list of rooms that you are striving to change. Room Planner LE Home design comes to rescue with in-app Bluetooth laser measuring the room dimensions precisely to ⅛ an inch. It lays out complete measurements for all rooms and allows you to play with plenty of colors and textures.
Measured by Lowe's 
---
This IOS app is making statements all over the media. This simple app allows you to take digital measurements of possible anything- rooms, closets, windows, walls, or even curtains. If using a tape measure is an issue for you to get precise measurements, you have the solution.
Ryobi Phone Work
---
How convenient of home repair shops to offer an app for all your repair concerns. It's devices available online are perfect solutions for DIY home repair chores. Download this app that may cost between $15- $90 and get complete control of devices such as laser level, inspection scope, stud finder, noise-suppressing earphones, infrared thermometer, and laser distance measurer. You can also share videos and images of in-process home repair works online.
Home Improvement Calcs 
---
Having an engineer and math expert can make renovation a whole lot easier process. The makers of Home Improvement Calcs are such genius engineers and enables users to conduct 170+ types of calculations and unit conversions online. From calculating the amount of concrete to the proper length of roof rafters, this app can cover it all.
iHandy Carpenter 
---
Your garage might be filled already with more tools than you need. That is where iHandy Carpenter comes in the picture. This award-winning app is undoubtedly saving you from a lot of troubles related to home renovation. The user gets five professional tools that are must for carpenter job – surface level, ruler, plumb bob level, bubble lever bar, and protractor- everything online.
Planner 5D 
---
You will love the beautiful and realistic home plans for your interior, available on Planner 5D. Look at amazing 5D plans for bathroom design, kitchen design, and even office designs. The screenshots in 2D and 3D HD can be shared on social media with this app features.
ColorSnap 
---
Selecting new colors for each and everyroom separately can become mentally tiresome, especially when you have no clue about home renovation. The art of blending colorsisn't everyone's favorite task, that is where ColorSnap app helps! It guides with the suitable color picks for your walls. Take benefit of app suggestions and it is one click away on all iOS and Android devices.
The Bottom Line
Start from scratch and keep the home designing and renovation personal with your remodeling touch! Isn't it easier to have all the tools available at your disposal through the magic of these apps? Let home improvement be fun and memorable with tech support from these good-to-go app solutions.
March ahead!
About Post Author