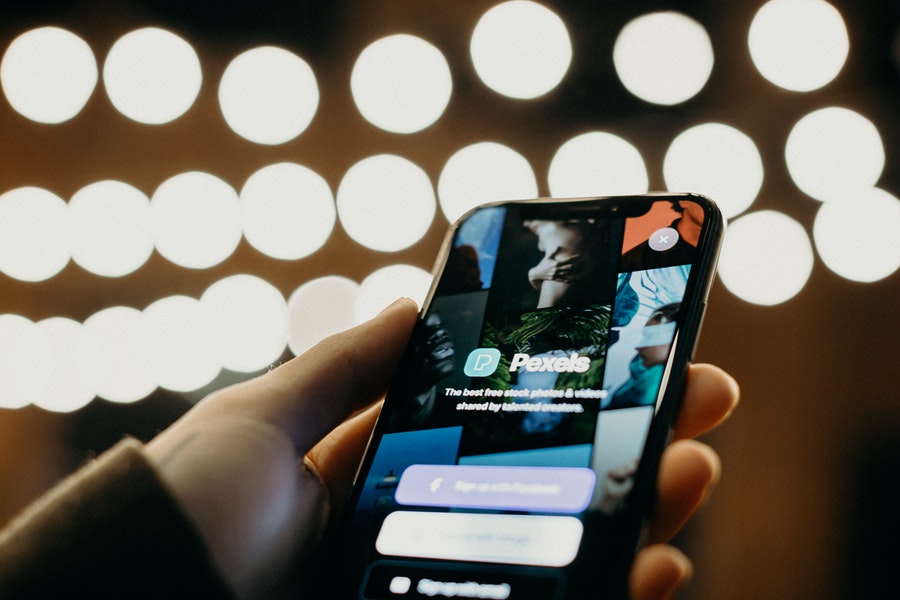 A Complete Guide To Mobile App Development Cost in 2020
Mobile App Development Cost: Hello, people! I bet that 99% of you are reading this post on your phones. Tap on the «home» button and take a quick look on your home screen. A lot of different icons and applications, yeah? Statistics show that 57% of all digital media usage is performed via mobile applications.
But have you ever thought about what stands behind each app you are using? How much time was spent in order to make a particular click to perform a particular function? How much money was spent on the application so that you can feel comfortable while using it?
The last question is the main one today. Yes, money, money and money – we are going to discuss this topic in the context of the mobile app development price.
First of all,
Why is creating an application necessary for your business?
---
Well, having a mobile app increases the customer's engagement. Even if you already have a website, take it seriously to think about widening your business space. Why? Read below.
Simplicity
It takes less time for a customer to open an app than to open the browser and to go on your webpage. Besides, apps usually work faster and more stable.
Advantage over competitors
You should do a deep market analysis of the applications that are similar to your idea and then the only thing that remains is to make your app better. Add some new features, enrich the functionality, create a suitable and stylish design and just enjoy the results.
Network
Sometimes people don't have access to the Internet, yet an application may become a flexible solution of this problem as it can be usable without network connection. To my mind, this point might be determinant for your clients.
Money
True businessman can make money almost literally from the air. So, even if your app is free for the users, still you can earn money with the help of advertising (video, native, incentives, display ads and banners) or in-app purchases, for example.
Using ads to monetize apps is quite simple. All that is required is to display commercials inside your mobile application and get paid from the ad networks.
Feedback
You have a great possibility to receive feedback from your customers either in comments in Google Play Store/App Store, or right on your email address from the application. This will make you much closer to your clients.
If you know both good and bad aspects of the work you are doing, you will make better decisions and solve the existing problems much quicker.
App development cost is different for each product. There is no stable price because it may depend on several important factors:
Complexity 
---
The number and complexity of features you're planning to implement in your app will be the most significant cost driver in app development.
Functionalities such as password recovery, attractive visual design, or logging through social networks will increase the cost of your app.
Also, features like pushing notifications, social sharing, or commenting and liking content via social media profiles will require some extra costs too.
Let's calculate the average cost of the imaginary application by asking some questions:
In what platform will your application be placed? Android.
Do people have to login and create personal profiles? Yes.
How will you make money from your app? It will be free.
Does your app need to connect with your website? Yes.
How nice should your app look? Stylish.
Do you need an app icon design? Yes.
The average cost of such an app may be up to $40,000.
The geographical location of the development team 
---
The table below shows how much do the services of each member of the development team cost (source: 2020 report by Accelerance).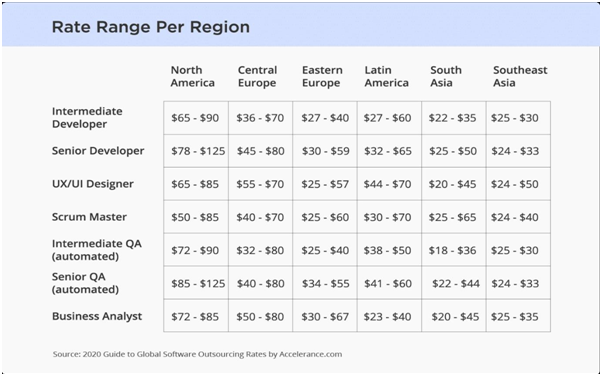 The price of the mobile development is actually varying, depending on where your development team is located. It is obvious that in such countries the UK, the United States, and Australia, the hourly rates of software developers are much higher than in India, China, or Eastern European countries like Poland or Ukraine. Besides, two last ones are currently becoming a popular destination to outsource an app development.
Yes, creating an app itself is quite cheap – the developer's talent is expensive.
If your inner personality type is Scrooge McDuck, you'll probably ask a question: "Is it possible to create an application for free?"
The answer is yes. It may sound rather ridiculous, but there are apps that help to create apps. Among them the most popular are Appy Pie, Mobincube and iBuildApp.
Creating your mobile app for Android and iPhone for free became easier than ever because the skills of coding are not required. You just pick a template, change anything you want, add your images, videos, text, etc.
Still, you have to pay for launching the app. For the Android platform there is a one-time fee of $25. To publish an app in App Store you have to pay $99 per year.
However, apps that are created with the help of the application constructor are not very demanded and popular. They do not reflect the particular features of your personal brand and do not have a wide range of possible functions.
Conclusion
Well, mobile app development cost is never the same. According to the research, about $40,000 – $80,000 is a starting point for most less complex apps.
Though if you don't have this sort of investment capital, there is good news for you. You'll still be able to design and develop an app with the help of the free application builders. But remember that in this case, there is a possibility that your potential customers won't take your business and services seriously.
Good luck in all of your business ideas and conceptions. Stay tuned and safe!
About Post Author