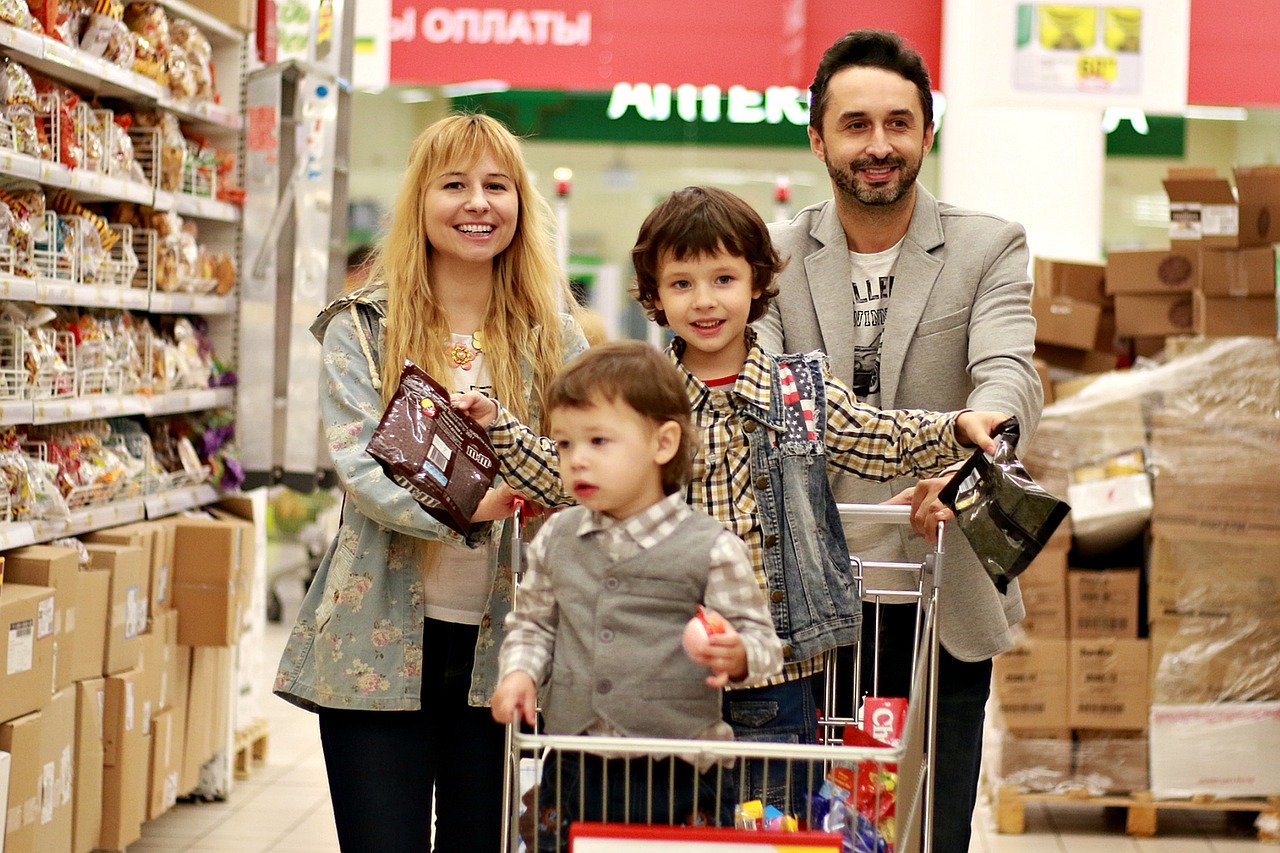 COVID-19 Effects on Grocery Business: How to Survive the Phase?
COVID-19 pandemic has brought radical changes in the way we live and buy things. With visits to the market or malls are not allowed, we just have to place orders online and get the products right at our doorstep. Either because of the fear of getting infected or due to stringent regulations, our shopping patterns are rapidly changing. Just like any other business, the grocery business has also borne the brunt of the COVID-19 outbreak.
It is fair to mention that the COVID-19 pandemic has affected the global economy and many startups and SMEs have to stop or alter their business activities for the time being. However, essential items like groceries, the impact of the virus outbreak is complicated yet promising. Here enters grocery apps development. You can grow your grocery business in these turbulent times by having a robust and feature-rich mobile app.
Whether you are a brick-and-mortar grocery business owner or running a startup for grocery delivery, a grocery delivery app can give your business a strong position as an e-grocery platform, where a rise in average daily user rate has recorded by 40000 during this period. As per the report of a research firm App Annie, Walmart Grocery has surpassed Amazon by 20% in downloads in the USA during the COVID-19 pandemic by recording all-time high users.
Also, the US has recorded a surge in the daily downloads of other top grocery apps like Instacart and Shipt during this period. However, it does not mean that the pandemic period is a bed of roses for the grocery business. There are many challenges in the way of this business that impact various activities negatively. Here we mention a few of them.
Challenges faced by Grocery Business Worldwide
---
Paradigm Shift from Offline to Online
Though people have shifted to online shopping before the advent of the COVID-19 pandemic, the outbreak has boosted this process. Consumers want to avoid any physical contact while having all essential items at their doorstep, and therefore, they switch to online shopping and payment methods. They also tend to avoid buying groceries from malls or crowded areas, that bring difficulties for brick-and-mortar grocery store owners.
Supply Chain-related Issues
Supply chain management issues get intensified at this time especially because of restricted movements of people and goods. Grocery store owners find it hard to manage the supply chain and meet the increasing demands of consumers amid the lockdown-like situation. All supply chain issues can be addressed effectively through an app.
Workforce-related Challenges
The biggest problem in the grocery business is workers come into contact with multiple people throughout the day. It is quite possible that people and workers afraid of contacting infected persons and losing their lives in the corona age. These factors create hurdles in getting a dedicated workforce for delivering groceries. As a result, grocery business owners have to manage their business operations with limited human resources.
Delay in Delivery
As a result of limited resources, the grocery business has to face delays in delivery. It is also possible that during the high demand for groceries, the grocery business owners do not find enough delivery persons, and their customers face delays.
Change in Shopping Pattern
This is also one of the biggest challenges for the grocery business. The drastic change in the customer's shopping behavior has compelled grocery business owners to ensure more supply of groceries and other essential items. Also, the lockdown-like situation has brought an unprecedented increase in the demands of particular items like biscuits and snacks. Now, the grocery store owners have to meet these demands effectively.
How On-demand Grocery Delivery can Benefit the Business?
---
The on-demand grocery delivery app can benefit the business in several ways. On one hand, it can help consumers to search and place orders for various items online, and on the other hand, it simplifies various business processes including pickup and delivery services. Also, grocery shop owners need to depend less on booking agents and they can focus more on the delivery process thanks to the seamlessly-performing app.
UberEats, DoorDash, and some other apps have written their success stories with the help of dedicated apps. Talking about grocery delivery, Instacart and Walmart Grocery have set new milestones through user-friendly apps.
How to Make the Most of On-demand Grocery Delivery App?
---
The store owners should do enough homework before consulting the grocery apps development company. Here are some of the top tips to take advantage of a grocery delivery app.
Do market research
The competitor analysis holds the key to build a successful grocery delivery app. The app should be an answer to all loopholes or shortcomings of other similar apps. It needs intensive market research on prevalent trends and the expectations of the target audience.
Come up with MVP
The grocery store owners should start with an MVP or Minimum Viable Product. The reasons for developing an MVP are- they can come up with it in a short time and they need not spend a fortune in developing an MVP. After having feedback from the users, the shop owners can bring a full-fledged application.
Define the business model
How about defining the business model that suits best to the on-demand grocery app? For grocery business owners, the on-demand grocery app development is a futuristic investment, and therefore, they have to explore various business models based on the app.
Decide key features
After defining the business model, the time comes for deciding the app's features. All necessary features should be identified and implemented while keeping the needs of the targeted audience in mind. Right features and technology stack can work wonders to attract more people toward a grocery delivery app.
After following these steps, grocery shop owners can contact a reputed app development company and make a complete roadmap to meet various business objectives.
Concluding Lines
Many experts are of the opinion that this paradigm shift from brick-and-mortar to on-demand grocery shopping will remain for a long time. People have got adopted to online shopping, and the grocery business can leverage the benefits of on-demand grocery delivery apps while surviving the COVID-19 phase. The grocery business owners need to make their online delivery capabilities more powerful to thrive over the period.
About Post Author