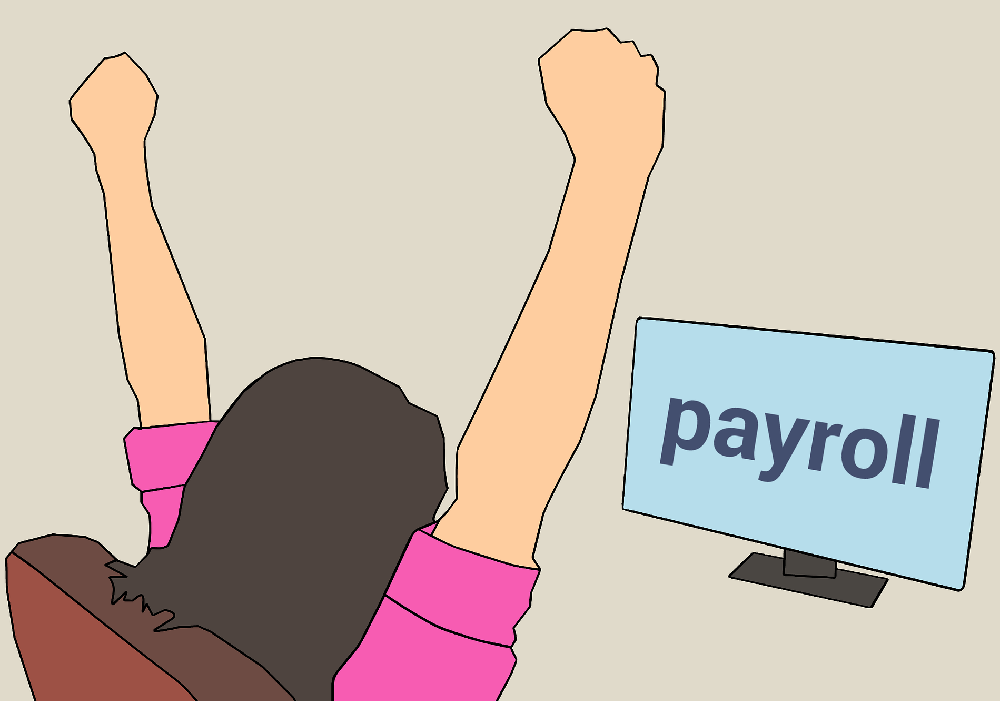 Effective Payroll Management For Small Businesses
What comes to your mind when you hear the word Payroll? Salaries and paychecks? But is it as simple as it sounds? Whether you are a small business or an MNC, a payroll management system is the most critical and essential part of your business. If you are a small business, you would probably have a lot of things to manage on your plate right now!
You may not want to bother yourself with tedious paperwork and complex payroll calculations and automate these functions to lift some weight off your shoulders. Before looking at how can you do so, let's have deep dive into what payroll actually means.
What is Payroll?
---
Payroll is not about just disbursing salaries to your employees, but about compensating them and ensuring that it is done right. You should be able to maintain employee financial records such as incentives, bonuses, deductions, etc. and ensure that they are compliant with the related laws.
Small & medium-sized businesses usually outsource payroll services to streamline the process or go for payroll software to set up things that can be handled by the finance department without any fuss. Keeping the track of every activity of employee as a number of hours/days worked & deducting for leave taken accordingly, payroll processing is done respectively.
What if you find an HRMS software that acts as a one-stop solution for all your payroll concerns! It will take care of every minute details and keep you from inaccurate calculations while processing payroll. This will not just result in saving a lot of time, but also, helps you to cut down costs invested in hiring professionals to manage this process manually.
How Do You Manage Payroll Efficiently?
---
Now that you are well aware of payroll and its functions, you will be able to manage it more efficiently. We have compiled some ways that will make managing payroll operations even easier. Let's quickly have a look at them:
Invest in a Payroll Software
Payroll management is a critical function that includes complex calculations and tedious compliance requirements. Using software to manage these operations will make it more convenient for you.
Choosing appropriate software is very significant with respect to your business and policies. However, it's best if you opt for a cloud-based or a SaaS-based Payroll Management Software. It will allow you to not just record and manage payroll functions but also makes it feasible for you to access data anytime with just a click.
Arrange Training for Your Payroll Team
When you think of incorporating a Payroll Management Software in your organization, it is essential that your payroll team is well aware of its features and functionalities to make the best use of it.
Ensure that you arrange for a proper training program for your employees to efficiently process payroll at the end of the month.
Track Working Hours
One of the most vital aspects of payroll is recording and monitoring employee working hours. This is when you need Timesheets or an Attendance Management System to track the login and logout time of employees. This data feeds into payroll calculations.
With effortless integration of payroll and attendance management system, it will be much easier to access data related to employee working hours and calculate payroll accordingly.
Encourage Paperless Transactions
Right from paychecks being rolled out to claiming expenses for the month, avoid using paper as much as you can. Along with issuing digital paychecks or payslips, some software also allows employees to claim expenses as well. This way, such transactions may be done right from the portal rather than filling out forms and running around for approvals before the end of the month.
Payslips can be downloaded from the portal at any time & any place which benefits the employees & also removes the involvement of the HR or finance department for employees payslips.
Final Thoughts
As a small business owner, it is important that you opt for the most reliable payroll solution. With the right solution, you will be able to seamlessly automate your payroll functions and concentrate more on other significant aspects of the business.
You can leave all your payroll concerns to this software to deliver a hassle-free experience to your employees. A strong foundation right from the start fosters continuous progress and growth! As the functions are handled by technology rather than humans, it will be error-free & also will be executed on time without any hassle.
Payroll processing is one aspect where an organization doesn't want to take any risk. They are an instance where the whole organization was in mess due to errors in payroll which led to chaos in employees. Also, mistime payroll will lead you to reduce the trust in the organization from employees.
So rather than looking it as an expense, take it as an investment perspective, go with good software to streamline process & enjoy the benefits in the long term.
About Post Author