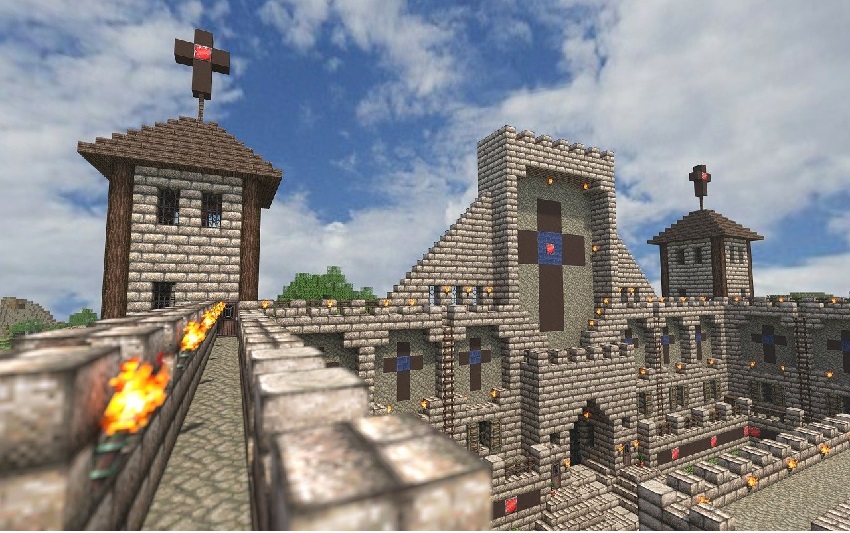 12+ Best Minecraft Mods You Must Install in 2021
Minecraft itself is an amazingly flexible game but just like other video games, Minecraft Mods can enhance the fun in many ways. People love Minecraft mods for a long time. Because they entirely change the way you play the game. If you're new to games Minecraft's mods will surprise you.
As you're not familiar with which Minecraft mods are best to install. This article will help you in installing good Minecraft mods. We shortlisted must-have mods that every Minecraft player should install because they will add an extra coating of fun to this already incredible game. Following are the
Best Minecraft mods every player should try.
---
Minecraft-Optifine
The best mode every Minecraft player should install is Optifine. Because it adds some best visuals to your game and makes it extra amazing. You get the best HD textures, smooth lighting, and what not? It can improve your game's performance dramatically. Optifine allows you to get a butter-smooth frame-art.
Minecraft-Fastcraft
If you have a slow machine with weak PC spec then optifine won't help you. You need to install fast craft to run your game from a slow to amazingly faster game even on a low-end machine.
Biomes O' Plenty mod
Wish Minecraft had more collection of plants? Well, this mode is for you, if you want some flowery goodness for your Minecraft game. This mode will add beautiful plants and flowers to your game. These biomes are filled with flowers, plants, animals, and new items for you.
Decorative Minecraft
In Minecraft, you can decorate your world, but if you want more decorative items you can install this mod. There is a comprehensive assortment of decorative items. You can decorate your world with these amazing items like chairs, tables, lamps, toys, and much more.
Minecraft- Animal Bikes
There is this amazing mode that you do not need to walk on foot in this vast world of Minecraft. You can install Animal bike and Rideable animals for your long journeys. If you want to fly up high you can have a Dragon. Nothing beats riding a dragon rising high in the sky.
The Lost Cities
This mode will help you in exploring highways, buildings, and subway systems that crowd the world now. This mode can entirely change the game by dropping the player in an empty city and tasks them with survival. For more fun, it can be combined with another effect Biomes O' plenty.
Twilight Forest
Twilight Forest is itself an adventure game designated within Minecraft. It has special chambers, individual boss fights, and much more. this forest holds a special reward for those who are deep into forests. With these beautiful rewards, this forest also holds monsters that will not think for a second before taking your life. So always be careful where you go.
Minecraft-WAILA
In Minecraft world, there are all sorts of new blocks and items you won't be able to identify. This mode is beneficial for you if you installed dozens of modes because it is impossible to memorize every block you have added. So Here's what you're Looking at Mod tells you exactly what type of block you're looking at, which is practically needed if you're playing with a large mod pack.
Booze-Minecraft
You can assume by the name that this mode will turn your Minecraft game into a brewery business where you can get all the plants essential to make your beer, whiskey, wine, and what not? You can get excess booze with the mode. Even it will enhance your knowledge about how booze is made.
Need Food?
The most important thing in the world of Minecraft is food. You need plenty of food to stay alive. The food that is available in this game is boring. So you can add this mode still hungry in your Minecraft game and get a large variety of foods added to your game. You can have amazing burgers, pizzas, pancakes, and other delicious food items.
Journey Map
Every Minecraft player hates losing the directions in the game so this map is perfect for you. This mod will help you in tracking your way so you can follow this journey map and go to your desired locations easily. So no more getting lost in the woods and get your way back with a Journey map.
Minecraft Comes alive
This mode will change your life virtually in the world of Minecraft. With this mod, you can talk to villagers, make them friends, and even trade with them for the things you want. Even you can marry them and start a virtual life in the world of Minecraft.
Wrapping things up
Get ready to add an extra layer of fun into your Minecraft world by downloading these incredible mods. These mods will help you in enjoying the game than ever before.
Author's Bio
Mike is a writer by passion and Content strategist and Technology Nerd by Profession, having a sound background in IT development service and tech. He loves to play games and will literally play any game with monkeys in it. Having interest in to write Auto locksmith, Virtual Shows, and much more.
About Post Author