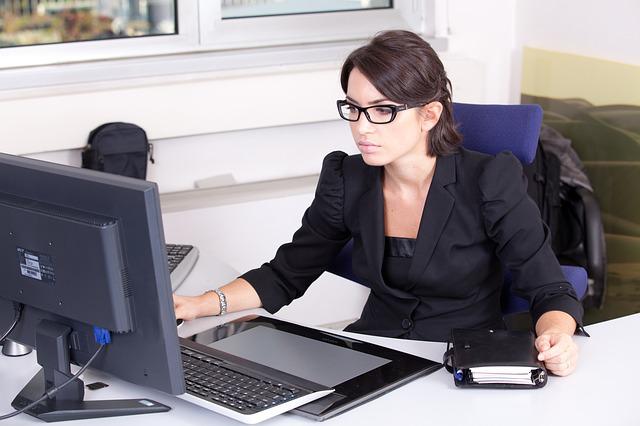 12+ Best HRMS Software You Should Try In 2023
We have compiled a list of the top HRMS software, along with their different features, pricing, benefits, and drawbacks.
Every organization requires human resource management software to function properly, from hiring and onboarding to payroll and compliance. These tools also make HR operations more efficient and convenient for both employees and management. Here We have compiled a list of the top ten HRMS software, along with their different features, pricing, benefits, and drawbacks. So, if you carefully review this HR software list, selecting the best human resource management tools will be easy.
Is your team disorganized? Literally? With more remote and hybrid workers than ever before, automation can assist you in keeping things organized. As a result, finding the best HRMS software has become a top priority for many businesses.
Businesses are investing in HRMS systems to investigate various aspects of the enterprise's day-to-day operations. An HRMS, or Human Resource Management System, is a must have software for windows that aims to simplify a variety of activities related to human resources. Human resources can be difficult to run. There are dozens of responsibilities to navigate between hiring, onboarding, scheduling, benefits, and compliance.
This is why specialized HR software has grown in popularity. Businesses of all sizes are utilizing these tools to improve both efficiency and employee experience.
Here are the top most HR software options available. I thoroughly reviewed each one and included a short buyer's guide that highlights the key criteria you should consider when evaluating. HRMS, or human resource management systems, are used by organizations of all sizes to support various HR functions. In this post, I'll highlight a few of the best HRMS to assist you in selecting the best one for your organization's needs.
What Exactly Is An HRMS System?
Human resource management systems are software tools that help with human resource management by utilizing automation, increased collaboration, and data. Human resource management systems (HRMS) typically aid in applicant tracking, employee management, payroll, benefits, timesheets, and performance management.
The Best HRMS Software should offer an all-in-one human resource management solution.
Whether you are a part of a larger company, such as an HR BPO firm, that requires everything from recruitment management to offboarding functions, or a smaller company that only requires core HR management tools, the list below will help you make the best choice for HRMS For Human Resource Management.
Top Best HRMS software you should try
1. Qandle
Qandle is one of the top HR software that assists businesses in effectively managing payroll, compliance, core HR functions, and so on. This HRMS software is customizable and can integrate seamlessly with your present systems. Qandle has over 35 different functions that cover nearly all HR operations. Qandle can assist you with anything, from recruiting best talent to ensuring an easy exit. Managers can oversee promotions, performance evaluations, and other tasks.
Features:
Users can track and customize their leave policies.
It can be easily integrated with biometric devices.
Flexible Payroll management.
Automotive access to self-service portals.
2. Darwinbox
Darwinbox is another top rated, end-to-end HR software that makes it simple to handle your HR operations. Using the best HR management software, you can manage your workforce, payroll, and talent acquisition, among other things. Darwinbox is easily configurable and provides high security.
Features:
Provides flexible pay structure.
Makes the recruitment process quite easy.
Mobile friendly.
Showcase the live analytics.
3. SpineHR
SpineHR enables you to make better use of your employee management skills. To make your job easier, these best HR software includes features such as training and coaching, employee lifecycle management, and so on. Furthermore, you can integrate this HR software with your existing technologies and applications.
Features:
Easy expense management.
User-friendly mobile support.
On-Boarding.
Workflow management.
4. GreytHR
GreytHR is the best human resource management software for small and medium size businesses that are cloud-based. This top HRM software can be used to effectively manage multiple human resource processes. GreytHR automates all operations, from recruiting candidates to payroll management, making them error-free and smooth.
Features:
Attendance and Employee management.
Multi-user login facility is available.
Expenses are easily managed.
USer-friendly.
5. Beehive
Beehive HRMS is a comprehensive collection of human resource solutions designed to streamline your HR operations. This HRM software will assist you in effectively managing your workforce. This top HR software makes managing leave and attendance simple, and it generates reports on various HR processes automatically. You can also use this simple HR software to check payroll, recruitment, and travel, among other things.
Features:
Effective attendance management.
Employe history managed online.
Leave management.
Employees can easily manage their work and profile.
6. SageHR
SageHR is a Best HRMS Software that assists you in growing your business by effectively managing HR operations. Using the best HRMS and payroll software, you can easily monitor and manage your employee performance, payroll, time taken to complete tasks, and so on. SageHR automates and simplifies complex human resource processes while also tracking employee performance. This best HR software for startups can be integrated with third-party applications.
Features:
Project management.
Easy HR & Payroll management.
Expense and leave tracking.
Performance Appraisal
7. EmployWise
From hire to retirement, EmployWise is another good hrms tool to manage employees. This best HRms software is easy to use and provides complete data analysis. EmployWise is also customizable software where you can add and remove different rules.
Features:
Activity dashboard.
Interview scheduling and leave tracking.
Mobile friendly.
Reimbursement Management
8. Kredily
Kredily is a free HR management software that automates and simplifies critical human resource processes. Because this HR software is free, any organization can use it without hesitation. This simple HR software comes with useful features such as leave and attendance management, payroll processing, web clock in and out, and so on.
Features:
The self-service portal is available.
Attendance management.
Biometric integration is available.
On-Boarding
9. Bamboo HR
Bamboo HR is ideal for small and medium-sized businesses looking for comprehensive, user-friendly HR software. This best HRM software includes all necessary features such as an applicant tracking system, compensation management, payroll management, and so on. It is a low-cost HR software that also includes a unique reporting dashboard for quick insights.
Features:
Payroll is managed easily.
Analytics and report generation.
Mobile-Friendly.
Available in 6 languages: English, Canadian, French, Spanish, Brazilian, German,
10. Wallet HR
Wallet HR is yet another low-cost, high-quality human resource management software. Using this simple HR software, you can easily manage the entire employee lifecycle. Wallet HR is simple to implement in any industry vertical. It is also simple to use and configure according to your company's requirements.
Features:
Recruitment Management.
Expense and payroll tracker.
Performance management.
Time Off Management
11. Zoho
Zoho offers a comprehensive HRMS solution through three distinct product lines: Zoho People, Zoho Recruit, and Payroll. This allows businesses to customise it to their specific needs while also keeping costs low. These modules can be integrated with one another, making it simple for HR personnel to manage various business strategies under one umbrella. Zoho provides a variety of pre-configured HR resources in a user-friendly design.
Features:
Accounting integration.
Business process control.
Automation and process management.
Expense tracker.
12. HRMantra
HRMantra is a pioneer in Human Capital Management (HCM) software, offering its users a comprehensive platform. They were the first vendor to set up a web-based HR software in 2006, and they were successful in creating the world's first mobile-based app for HR software in 2009. The user interface could use an update, but the platform offers the best services to fully automate the entire HRMS processes with ready-to-use parameterized features.
Features:
HR and Payroll management.
Expense tracking and management.
Customer support.
Inventory Management
Conclusion
Choosing the best HRMS software can be difficult because there are so many options. However, this comprehensive list will assist you in becoming acquainted with some of the best human resource management software. You will be able to choose the best software for your company by thoroughly researching its features, benefits, drawbacks, and pricing!
About Post Author