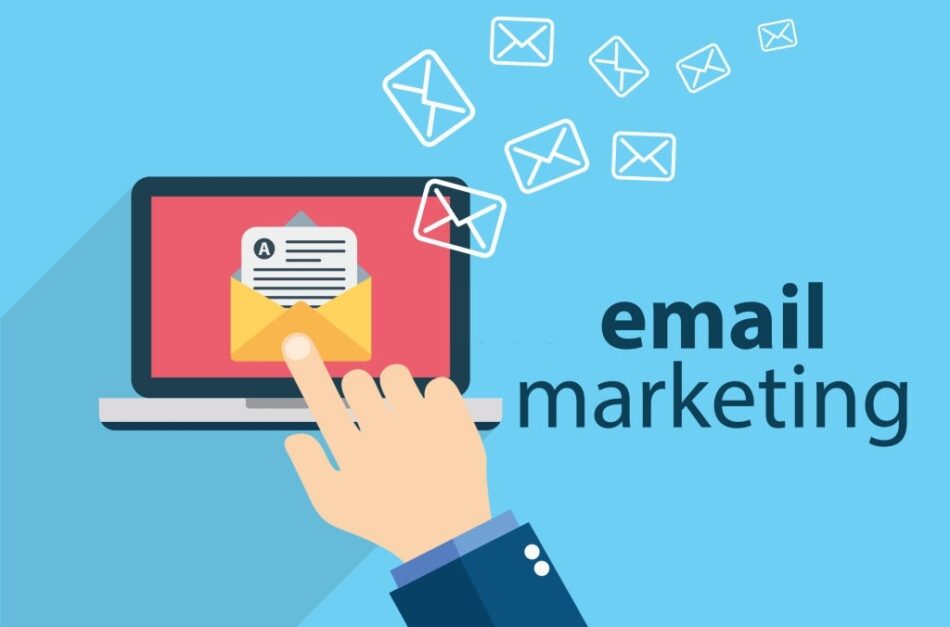 12 Best Free Email Marketing Tools to Save You Time and Money
Best Free Email Marketing Tools: Marketing trends and channels are the most variable things of all time. The way people communicate in today's business climate has evolved a lot during and after the pandemic. To keep themselves protected, many companies adopted virtual methods for communicating with clients. Major business conversations can be perfectly conducted over a zoom or skype call. But, the most underrated channel that took the center stage remaining stable and reliable this whole time is email.
Email volume rose exponentially, while email performance was ground-breaking. According to a study many companies scaled their sending by 87% in B2B  and 77% in the B2C market. This not only increases your brand credibility but also amplifies your other marketing channels especially social media, sales, customer relationships, traffic to your website.
But, there go lots of time-consuming efforts like building email marketing strategies and an executable campaign. Many companies hire professionals who brainstorm to make and send out emails and manner times all their efforts fall flat. This hampers the overall productivity of the company.
What if there were tools to simplify all these efforts and boost up productivity. Although many companies under-appreciate email marketing and do not invest in buying such tools. But, they may not necessarily be expensive, there are abundant email marketing tools out there that can ensure less time consumption, increased ROI, and productivity.
In this article, you'll find the list of top free email marketing tools that will serve your marketinsg strategies the best.
Hubspot Email Marketing
HubSpot is popularly known for its CRM, but they have recently launched a free email marketing tool to help businesses grow traffic, convert more visitors, and run complete inbound marketing campaigns at scale. It is a user-friendly platform with easy drag and drops features with an editor that consists of default templates that get you going.
What distinguishes HubSpot Email Marketing is the integration with other resources for example CRM. Once you start your account you get access to both tools.
Pros
Good pricing options.
Easy A/B testing for email marketing and landing pages.
Extend the email list whenever you want.
Change the plan anytime.
Cons
Very limited features in the free version.
Rigid contracts – no cancellation no refund.
Templates are difficult to modify.
No A/B testing on lower packages.
For technical support, you need to do the additional payment.
HubSpot is beneficial when you use all of its features and those are available only in the higher package.
Free Plan: Emails could be sent  to 2000 contacts/month along with HubSpot branding.
Paid plans: The package starts from $50/ month.
Sendinblue
Sendinblue is a SaaS tool best known for relationship marketing. It is a marketing communication platform that provides both email marketing tools and landing pages at very affordable rates and attractive free plans. The thing that's different about them is they charge for the number of emails you send out as a post to the number of contacts you have. It comes with around 70 design templates that are responsive and you can preview the outcome to ensure it matches what you visualized.
It also offers features like A/B testing and segmented recipient lists to target the right kind of people.
Pros
Great pricing structure.
Easy setup and configuration.
Well-documented API.
An accurate array of stats.
Easy Management of the subscription list.
Amazing support.
Creates professional-looking HTML emails.
Cons
Image Inserts Via HTML Source Code Inconsistent
RSS to Email Offering
No Direct Social Media Integration
Minor deliverability issues.
Free Plan: You can send 300 emails every day to unlimited subscribers
Paid plans: The starter package at $25 per month.
Omnisend
Omnisend works best for e-commerce stores as it integrates all the communication channels in one place. It enables you to automate the delivery of your email using behavioral stimuli and conveniently plan your messages based on the interest of your customers. It offers features like the Product Picker, which allows you to choose elements you want to include in your emails such as discount coupon codes, scratch cards, and many more to optimize email performance.
Pros 
Ecommerce integration easily pulls products to sell.
Creates analytical reports.
Allows you to take the A/B test.
Send out discount codes or gift boxes.
Contains mobile-friendly email templates.
It has signup forms like popups, landing pages, and a wheel-of-fortune game.
Send out automated emails for waiting carts and order confirmations.
Cons
The free plan only includes email.
Free Plan: You can send out 15,000 emails per month and 2,000 emails day
Paid plans: Start at $16/month
Mailchimp
Mailchimp is an all-in-one marketing platform popularly used by bloggers. Their free plan consists of all basic email marketing features from email creation to scheduling. What makes this a great tool for email marketing is its smart recommendations feature, which gives you valuable feedback from the audience to maximize your marketing strategies. Mailchimp is designed in such a way that users can submit emails and automated messages from marketing, create targeted ad ads, create landing pages, send postcards, simplify reporting and analytics, and sell online. Using a content manager tool one can easily create an email. It allows the use and storage of images in the library.
Apart from this, Mailchimp has excellent e-commerce and email marketing tools.
Pros
Features drag and drop builder, along with the beautiful templates, makes it usable
You get landing pages.
Mailchimp allows social media integrations, it has tools for Instagram, Facebook ads, and posts.
The analytics – open rates, trends, reports are very detailed and helpful.
Integrates with tools like Eventbrite, and Salesforce.
A/B testing and segmentation for creating workable emails.
Database for storing and importing contacts.
Flexible prices.
Email editor allows us to include audio, video, image, etc.
Cons
Automation is not easy.
Landing page designs are restrictive.
Free Plan: 10,000 emails per month to upto 2000 subscribers
Paid plans: Start at $9.99 per month
Benchmark
Benchmark is a great option if you are looking for designing responsive emails. The emailer editor lets you add images, stickers, and messages to send third-party. If you want to edit the image you can do it on the platform itself. Code-editor gives you the option to write the HTML code from scratch.
Pros
It takes less time to design an email campaign.
Users can customize their code in code-editor.
You get an option for A/B testing.
Polls and Surveys can be implemented.
The automation options come up with welcome email, follow up and abandon carts.
Cons
Managing multiple lists is a cumbersome activity.
Complexity is uploading the subscribers' list.
Stagnant as a platform.
Free Plan: Up to 2,000 subscribers and 14,000 emails per month
Paid plans: Start at $13.99 per month.
Mailerlite
Mailerlite is a simple yet effective communication platform. This provides features like drag-and-drop editor, photo editor, and rich text box editor. It has a file manager to store and manage things. All plans contain email automation and advanced segmentation. MailerLite can also generate detailed campaign reports with stats like click rate, unsubscribe rate, open rate, and more.
Pros
It can be used to create newsletters, surveys, and pop-ups on a single dashboard.
Mobile-friendly email templates.
Using delivery-by-time you can send newsletters to subscribers in any part of the world.
Custom HTML editor for tech-savvy people.
Using A/B split testing and heatmap review design beautiful landing pages.
24/7 customer service assistance.
Cons
No option to upload and store PDFs and videos instead of having to link to outside sources.
Sometimes the emails go in the spam.
Limited API accessibility.
Free Plan: you can send 2,000 emails per month to upto 1,000 subscribers
Paid plans: Start at $10/ month.
Sender
it is the best email marketing tool tailored for e-commerce and small business marketing. It is quite speedy compared to other platforms. Emails can be designed in seconds. Sender possesses diverse automation features such as welcome emails, abandoned cart emails, drip campaigns, happy birthday emails, nurture emails campaigns, and emails to onboard your newcomers.
Easy drag-and-drop option. You can simply choose a template from the gallery and customize it as per your needs.
Pros
Drag-drop design-builder.
Excellent email deliverability.
Advanced subscribers and campaign management.
Video can get converted into a GIF.
Include analytic tools like click maps and google analytics.
Has plugins for various CMS.
Cons
Drag-drop has fewer features.
Less number of templates.
Slightly expensive.
Free Plan: You can send 15,000 emails/month to upto 2,500 subscribers.
Paid plans: Package starts from $10 per month
ConvertKit
ConvertKit is a great tool for content creators like influencers, bloggers, etc, as it gives them a chance to engage better with their clients, increase their follower base with help of landing pages, social sites, and membership sites.
ConvertKit's service is very easy to use, especially the automation tool, it displays your funnel's entire configuration. As a tool, it works well to achieve what is expected from an email campaign and increases productivity.
Pros
ConvertKit has great features such as forms, landing pages, and a strong builder for automation.
Easy CMS integration.
Live chat and email support.
Monthly updations.
No additional charges for duplicate subscribers.
Auto resending.
Advanced automation builder.
Cons
A/B testing only for the subject line.
Limited customization options in templates.
No test emails for autoresponders.
Inactive subscribers are automatically sent to "cold tags".
Free Plans: Allow up to 1,000 subscribers to start building the audience with multiple features.
Paid plans: Depending on how many subscribers you have, payment plans vary from $29 to  $4,000.
EmailOctopus
EmailOctopus is executed through Amazon SES. It offers a wide variety of email marketing templates that helps users to create responsive and powerful email campaigns. Users can import contacts, create email sequences, build custom reports, and form integrations. The free plan which is called as "Shrimp Plan" offers only to run email campaigns with the branding. Whereas, in the paid version you can both email and branding. Hosted form feature helps to collect email addresses without any time-consuming efforts such as code or integrations. EmailOctopus provides real-time analytics on your campaigns.
Pros
Exceptional send rate.
Free Trial.
Easy to create Campaigns.
Import and management of lists are easy.
Cons
acks a bit on email templates.
Poor mobile integration.
No live training.
Free Plan: Up to 2,500 subscribers and unlimited emails per month
Paid plans: Start at $19 per month.
Aweber
Aweber is a reliable and easy-to-use email marketing platform with a very simple pricing structure. Unlike other email marketing tools whose pricing plans depend on the number of features they provide, AWeber offers all the features with every plan. Pricing is based on the number of subscribers on your list.
Pros
Affordable
Comes with a wide range of templates
Facilitates APM for email
Good import functionality
Built-in landing page builder
Responsive email templates
Integrates with third-party tools.
Cons
The landing page builder doesn't provide A/B testing.
RSS to Aweber cannot be edited in an email builder
Cannot include multiple segments while sending a newsletter.
Free Plans: AWeber is free for up to 500 subscribers including AWeber branding and includes everything you need to grow your business with email marketing.
Paid Plans: AWeber's Pro plan starts at $16.15 per month.
SendPulse
SendPulse is a multi-channel marketing platform but it's well known for its email marketing. It has a broad range of email templates that can be easily customized using a drag and drop editor. You can then design and schedule these emails and send them out to your potential clients. You can also use its Automation 360 feature to send-out emails, web push notifications, and SMS depending on variables, events, and the actions your users take. It is easy to use, create a template for a newsletter, create auto-responders, create different unsubscribe pages.
Pros
User-friendly
Creates and preview push notifications
Offers save and schedule option
Excellent customer support
Avoid spammy situations with subscribers
You can add fields to CRM using SendPulse
Extremely easy A/B testing with subject
AI feature
Cons
Free Plan: Up to 2,500 subscribers and 15.000 emails per month
Paid plans: Start at $9.85 per month
GetResponse
GetResponse is an online marketing platform that is simple yet powerful. It provides features that support email marketing, funnels builder, webinar solution, landing pages, automation of marketing, webinars, autoresponders, and marketing needs for companies. Its key email marketing features allow users to send email newsletters, campaigns, online surveys, and follow-up autoresponders.
GetResponse is a one-stop marketing platform that puts together email marketing and online campaign management tools to efficiently manage sales, improve ROI, and use online marketing. Easily integrates with CMS.
Pros
Provide live support chat.
Easy to set up, design, and send an email.
Every campaign is archived which makes it nice to see what previous email campaigns looked liked and what their results were.
Highly affordable.
Amazing workflow feature used to build workflow sequences.
A simple drag and drop editor helps to build landing pages.
Cons
Reporting could be improved.
there is no way to create separate email lists.
It doesn't have a free version but offers a trial for 30 days in which you can try out all the features that GetResponse has for around 1000 subscribers.
Paid plan: The basic plan starts from $15 per month for 1000 subscribers.
So, Which one is the best option for you?
Honestly, the answer to this question will depend on what kind of business you're into considering your business needs and goals.
No tool is perfect. There are tons of tools available in the market that have their share of pros and cons.
Our suggestion would be to do proper research to figure out what is best suitable for your business in terms of sales, ROI, engagement, etc., and then make an informed decision.
Hope this article was helpful to you!
About Post Author