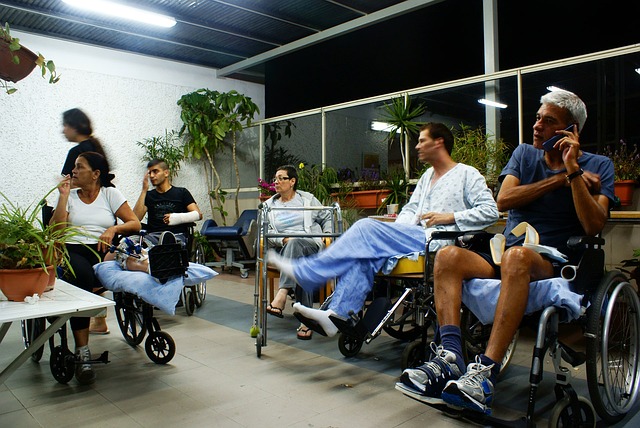 Helpful Tips on Seeking Long-Term Support After Personal Injury
Personal injuries can profoundly impact a person's life by inflicting physical, mental, and financial distress. Seeking long-term help and healing is essential following any terrible event, be it a vehicle accident, slip and fall, workplace disaster, or other misfortune. People frequently feel overwhelmed in such trying circumstances, unsure of where to turn or how to deal with the difficulties of the legal and medical systems. Without using unnecessary legalese, this article offers insightful advice on how to seek long-term assistance following a personal injury. It also emphasizes the importance of a personal injury lawyer in the process.
Seek Immediate Medical Attention
After sustaining a personal injury, your health and well-being should be your first concern. No matter how serious the injury, getting help right now is imperative. If not treated, even seemingly small injuries can have long-term effects. Your ailment can be accurately diagnosed by medical specialists, who can also create a treatment plan and record your injuries. This material is crucial supporting documentation if you decide to file a personal injury claim. Remember that receiving immediate medical care can considerably aid your long-term rehabilitation and that your health should always come first.
Gather Evidence and Document the Incident
Compiling as much incident-related evidence as possible is crucial to creating a solid personal injury case. Photographs of the accident scene, your injuries, and any property damage can be included in this evidence. Additionally, gather contact information, witness statements, and pertinent documents like accident reports. To prove your losses' scope and show liability, documentation is essential. Personal injury lawyers can quickly guide you through this procedure, ensuring no important evidence is missed.
Consult a Personal Injury Lawyer
Consultation with experienced personal injury attorneys from a reputable firm is one of the most important steps in obtaining long-term assistance following a personal injury. These attorneys, who focus on personal injury claims, can offer crucial advice at every stage of the procedure. Personal injury lawyers can assist you in understanding your rights and options since they have an in-depth understanding of the legal system. They will put in a lot of effort to bargain with insurance firms, demand payment for your injuries, and, if required, represent your best interests in court.
Preserve All Documentation
Keeping any case-related documentation after speaking with a personal injury lawyer is critical. This includes any pertinent papers, such as medical records, bills, insurance company correspondence, and correspondence itself. Your attorney will use this supporting evidence to establish a strong case and guarantee that you are fairly compensated for your injuries. Additionally, keeping well-organized records will assist you in monitoring the costs and outcomes of your ongoing medical treatment.
Follow Your Doctor's Recommendations
Long-term support following a personal injury frequently requires a prolonged healing phase. Follow your doctor's instructions exactly if you want to increase your chances of fully recovering. This can entail keeping all scheduled appointments, attending physical therapy, or following a treatment plan. Following medical advice improves your health and shows insurance companies and the court that you are devoted to recovering.
Be Cautious with social media
Many people use social media sites to publish information about their lives in the modern digital era. However, it's advised to use caution while publishing on social media following a personal accident. Insurance companies and adversaries can track your online activity to refute your claims. Posting anything online that could be interpreted incorrectly or used against you in court should be avoided. Your personal injury lawyer can advise how to use social media at this time.
Understand the Statute of Limitations
A statute of limitations, or the window of opportunity during which you must bring a lawsuit, applies to every personal injury case. This time frame varies depending on the type of harm and the applicable jurisdiction. You risk losing your ability to pursue compensation if you don't file your claim by the deadline. Consult with your personal injury lawyer, who will walk you through the legal process and ensure your claim is submitted on time to ensure you don't miss this important date.
Conclusion
Finding long-term assistance following a personal injury is a complex process that calls for thoughtful analysis and proactive action. Each step of this journey—from immediate medical help to speaking with a personal injury lawyer—is crucial to your rehabilitation and the pursuit of just compensation. Remember that having a personal injury lawyer on your side might greatly impact how your case turns out. You can confidently negotiate the difficulties of a personal injury and raise your chances of a successful recovery by heeding these advice-filled suggestions and getting expert legal advice.
About Post Author