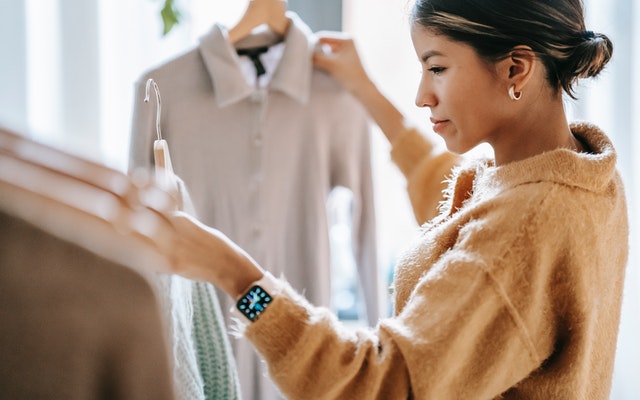 6 Tips On How to Find Your Style
We've all heard of the saying: "Money can't buy style". But what is style, exactly? If we had to define it, we'd say that it's something that connects you to who you are. It's a way to express yourself in a way that is quiet yet at the same time loud enough to let others know about your personal preferences.
And whether we notice it or not, we all lean towards a particular style. While developing one takes time, it can also be an exciting experience. If you're on a journey to finding your own personal style, these six tips will definitely come in handy.
Understand your body
Everyone's body is different, and different shapes and silhouettes look better on some people. In order for you to figure out what works for you, you first need to understand your body shape. When someone truly knows their body shape, they understand their body's strengths and weaknesses. This knowledge allows them to successfully camouflage certain areas of their body while highlighting others.
Start by identifying your body shape. Work on figuring out whether you have an apple, pear, hourglass, rectangle, or inverted triangle body type. After that, you'll know exactly which silhouettes to shop for.
Think about your personality and favorite colors
Once you've identified your strengths and different ways to accentuate them, you can move on to identifying your style personality. Ask yourself these couple of questions and write your answers down.
If you had to describe your personality using just a few words, which ones would you use?
Does your current wardrobe reflect you personality-wise?
Is there a particular style that appeals to you? Is it more of a mix of several different styles?
What are your favorite items from your current closet? Which ones make you happy?
What do they have in common?
Are there any colors and prints that repeat often?
Pin styles, brands, and designers that inspire you
Now that you've scanned your existing wardrobe, the next move you want to make is to look for patterns. Maybe you have a favorite brand or a certain style you lean towards? Perhaps there are independent fashion designers or style icons you admire and that serve as your source of fashion inspiration?
Use these pointers as a guide when creating your mood board or scrapbook. You can either use your own looks or find some outfits on Pinterest that you can add to your collection. The idea is to gather inspiration and identify patterns so you can understand your style preferences better.
Lay the foundation with the right basics
Each style calls for certain essentials that you'll need to stock up on to truly express yourself style-wise. For instance, a sporty, athletic person will require different wardrobe essentials than someone who defines their style as Bohemian chic. The former may reach for basics such as leggings, hoodies, and comfortable sporty shoes whereas the latter will fill their wardrobe with flowy dresses, long skirts, gladiator sandals, and chunky jewelry.
Once you've figured out your style patterns, stock up on basics for that particular style. Your scrapbook or mood board are great indicators of the items that are must-haves for your personal style. These basics will help lay the foundation for your wardrobe and give you something to build on.
Include the right statement pieces
While basics are an essential part of every capsule wardrobe, it's the statement pieces that truly make someone's style special. Statement pieces are there to spice up our wardrobe and help us stand out in the crowd. This is where you can be really unique and let your creativity shine through.
Oftentimes, our statement pieces become a part of our signature style. This is why you want to pay close attention and only get pieces that perfectly match your style personality. As for the pieces themselves, they can be anything from an eye-catching bag to statement-making shoes to show-stopping jewelry. These go a long way in adding oomph to your outfits, and you only really need a few of them.
Only adopt trends that feel like you
Last but not least, don't go out of your way to get the latest, trendiest item. Someone who truly understands their style will only adopt those fashion trends that work for them personally.
Whether that's a particular silhouette, a certain color, or peculiar design, only go for on-trend elements that feel like you. That's not to say you should restrain yourself from buying anything that's en vogue. But when you do, make sure that it's not something that clashes with your personal style.
Wrapping up
Our fashion style is very much like our handwriting. It is something that is truly unique to us, and it can be an ideal tool for expressing our personality. And because everything we do in life is, in a way, a signature of ourselves – including our sartorial choices – we should all make an effort to sign it with a great sense of style.
About Post Author