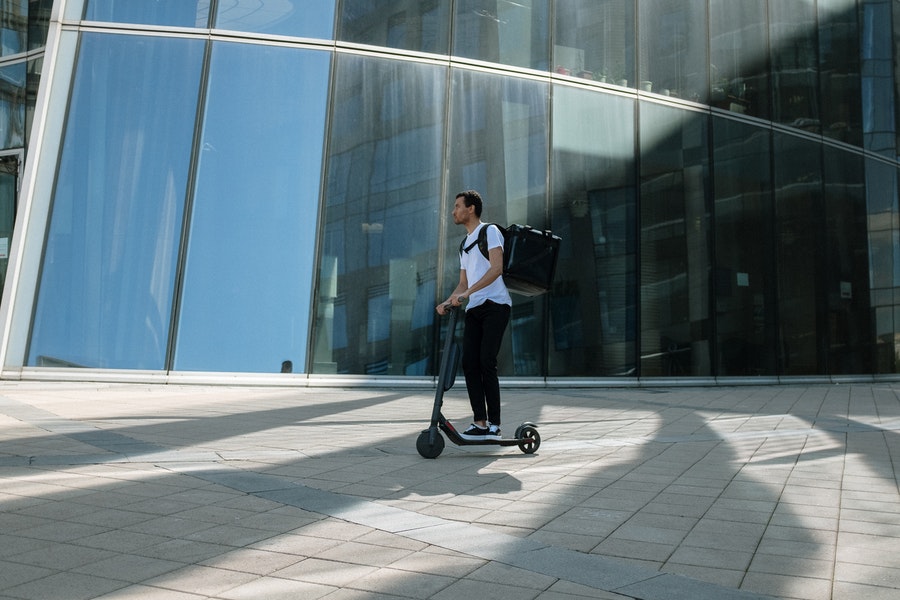 10 Tips to Consider Before Renting an E-Scooter
I see many people zipping on e-scooter these days, do you? Rental e-scooter apps are to blame. Moreover, a scooter is a new and highly accessible form of transport in urban areas of the USA and some other countries as well.
Popular shoppers of electric scooters include tourists, vacationers, and locals who would like some enjoyment. Are you enticed to rent an electric scooter as well? If it is your first time, you must be as careful as you are when choosing Internet providers. These are some tips every individual renting an e-scooter for the first time must consider:
1: Try It First
---
Trying out a transport no matter what type is always recommended. Also, different brands of scooters operate differently. This makes it mandatory to test the ride, especially if you are going to rent a scooter from a company you haven't used before. Test it out in a safe area to get used to its controls.
2: Get Familiar with the Law 
---
Unless specified by the law, e-scooters are not designed for sidewalks. Therefore, before you are tempted to ride the scooter on the sidewalk, get familiar with the law in that area.
Since scooters are capable of reaching up to 14.8 mph per hour when riding an e-scooter, you must pay attention to not just the vehicles on the road but the pedestrians. Don't take your scooter to the bike lanes and cycling trails just like that.
3: Know How to Park the E-Scooter 
---
It's extremely easy to park e-scooters however, you are required to follow some protocols. To keep things simple, park it away from all pedestrian walkways. These include exit and entrance ramps, sidewalks, bus stops, and similar other locations. Ideally, search for locations that are out of the way like bike racks.
4: Enjoy Using These High-Tech Devices
---
Electric scooters are packed with tech features. You can even operate them with your smartphone. They are equipped with an electric motor so controlling the acceleration is as easy as pressing a thumb throttle.
These scooters have a control panel too that displays battery display, digital speed, automatic front, and rear lights, GPS connectivity, and more. Get familiar with all the controls before heading out on the road.
5: Invest in Safety Gear
---
In the excitement of renting and driving an electric scooter, don't forget that safety is your responsibility. First things first, you will need a helmet. Then, make sure the breaks of the scooter are working properly.
When you are on the road, keep both hands on the handlebars. Only use your hands for indicating an upcoming turn. Make sure you follow all traffic laws to ensure your safety as well as the safety of those on the road.
6: One Ride at a Time
---
It's fun to scoot with friends but to stay safe and to make sure you don't damage the scooter, keep one rider per scooter. Also, some people find it difficult to operate the scooter when another rider is scooting along. This could result in an injury so it's best to avoid it altogether.
7: Avoid Carrying Large Bags
---
Never exceed the weight limit for riders; which is 220 pounds. Don't travel on an e-scooter with large lags or suitcases. Leave the luggage in your hotel room. It's going to be safer there than being with you on the road.
8: Stay Away from High Traffic Areas
---
Do not drive on busy roads. If you are not careful, you can be hit by a car. Prefer such roads where there's plenty of space. Most of all, be aware of your surroundings. Look for objects, cars, pedestrians, and anything else that could cause an accident.
9: Prepare for the Unexpected
---
If the scooter malfunctions, even the most prudent riders can run into trouble. Brakes can fail and scooters can fall apart during the ride. This usually happens when the scooter in use is not cared for or maintained. You can avoid this by renting an e-scooter from a reliable company and inspecting to be sure it operates well.
10: Work on Your Confidence
---
Don't focus on speed, focus on gaining confidence. E-scooters can go super-fast. Therefore, make sure you are confident and have complete control of the scooter.
Just because scooters can go as high as 15 Mph, doesn't mean you dive at 15 mph as well. Scoot on the safest speed. Most of all, don't forget that you have to observe the speed limit as per the law.
Conclusion
Renting and then driving an e-scooter demands confidence just like any other type of driving. Don't fall for the lowest rented e-scooters. Do your research like you would when shopping for Internet offers to consider as your long time service. Test them out before renting, follow the flow of the traffic, and observe all safety rules to protect yourself as well as others on the road.
Happy scooting!
About Post Author