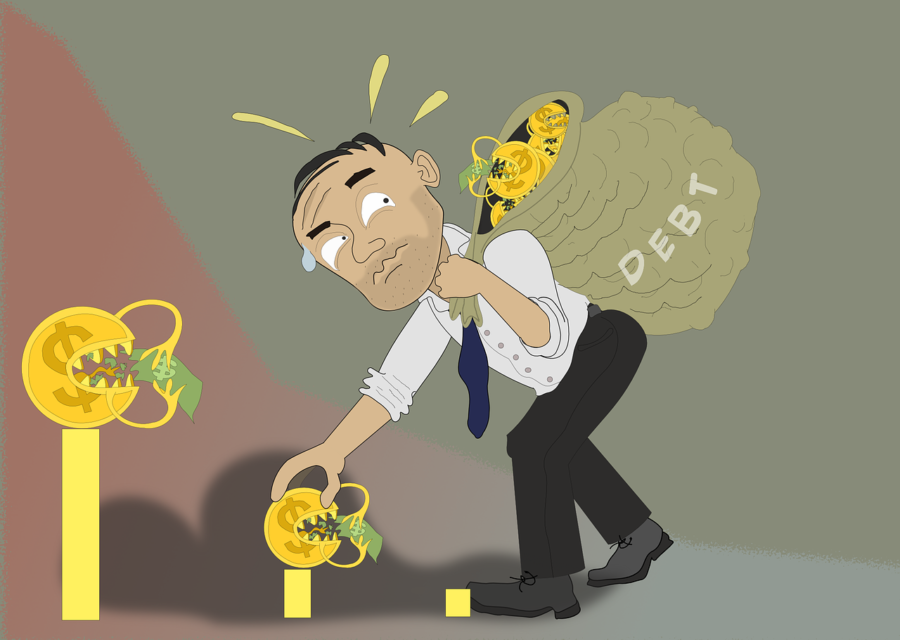 5 Things You Need to Take Into Account While Hiring a Debt Collector
Almost every corporate entity suffers from slow payments and money shortages. It's a cyclical pattern that takes a severe toll on businesses if not handled on time. According to US Bank Study, 82% of companies fail due to cash flow issues.
To make sure you don't become a victim of miseries, it is always smart to have professional debt collectors on board. They will help you settle debts and resolve issues.
Considering you are here, we believe you are looking for advice on how to move along with the process of hiring debt collectors. This article shares some insightful info to retain and implement while doing so. Let's begin:
Do your research 
---
Not every well-known agency will fit your needs. It is vital to assess your needs and then put the finger on a potential debt collector. Ask about the type of debts they specialize in. In your case, perhaps the delinquencies are months rather than days past due. Or your collections are in the tens of thousands rather than the hundreds. In such cases, you must ensure you are working with an agency that understands the urgency of your collection process.
Some questions you should ask a collector before hiring him/her are:
Do they have experience in situations similar to yours?
What do they need from you?
What fee do they charge?
Verify the agency's legitimacy 
---
Although there are many legitimate debt collectors in the financial marketplace, some scammers may also trick you into paying hefty amounts. They may try to withhold information or push you into revealing confidential info.
We advise you to do a background check on the agency under consideration. Different localities have differing regulations imposed on debt recoveries. Make sure the one you take on board has a license and adheres by the rules of the Fair Debt Collection Practices Act.
Some tips to follow in here are:
Ask for referrals
Search the directory
Look for trained collectors
Remember, a company that uses dubious methods of debt collection will stain your reputation in the industry. Your company may bear the litigation for collector or agency's illegal practices. And one way or another, scammers will always find a loophole in your financial security structure. Hence, take as much time you need to filter out the reputable agents that provide optimum debt recovery solutions.
Ask if they use "skip tracing." 
---
At times, a debtor may skip town. For such scenarios, skip tracing is one of the best debt recovery methods. The officials using this strategy have access to the databases that allow them to locate a debtor who has not left any forwarding address.
As per the U.S. Postal Service, around 30% of all "undeliverable-as-addressed" mail is from people shifting to a new place. They don't leave a forwarding address or leave the wrong address.
Therefore, you may not have enough resources to track and contact debtors who are avoiding your reach. A debt collector who knows skip tracing helps find out the runners.
Make sure they have insurance 
---
Some debtors may try to sue the debt collectors, blaming them for harassment under FDCPA. If an agency or the collector is insured, the Errors & Omissions (E&O) insurance reduces risk to the client company. This way, the business is not held liable for hiring the agency.
To stay on the safe side, you must get proof of insurance from your debt collector. The reliable debt protection agencies/collector will provide the documents without hesitation.
Compare costs 
---
Debt collectors obtain their fees in a few different ways. You should ask the agency how they charge and then analyze if the plan works for you.
Three common payment structures are:
Flat Fee: It is a straightforward cost usually associated with pre-collection fees. The amount is fairly small and offered in the early stages of the debt collection process.
Contingency: It is the most common payment arrangement. It works on the "No collection- No payment" rule. The agency/collector charges somewhere between 25% and 45% of the total amount for collection. The percentage depends on the particulars of the account (its duration and contacts made, etc.)
Debt buying: This where a debt collection agency will purchase the debt from you at a reduced price. They will obtain the fee later by collecting the debts.
A fundamental action before you agree upon a payment structure is to examine the agency's experience level. If you are sure they will extract the debt for you, then proceed to the official discussions on the table.
Final Thoughts
Dealing with debtors can be painfully slow. Gradually, it may become mentally taxing and drain your resources. Your best bet, in such conditions, is to have professional recovery agents on board. Establish a relationship of trust and confidence with the officials. It will help you feel you have strong support to represent your company.
About Post Author