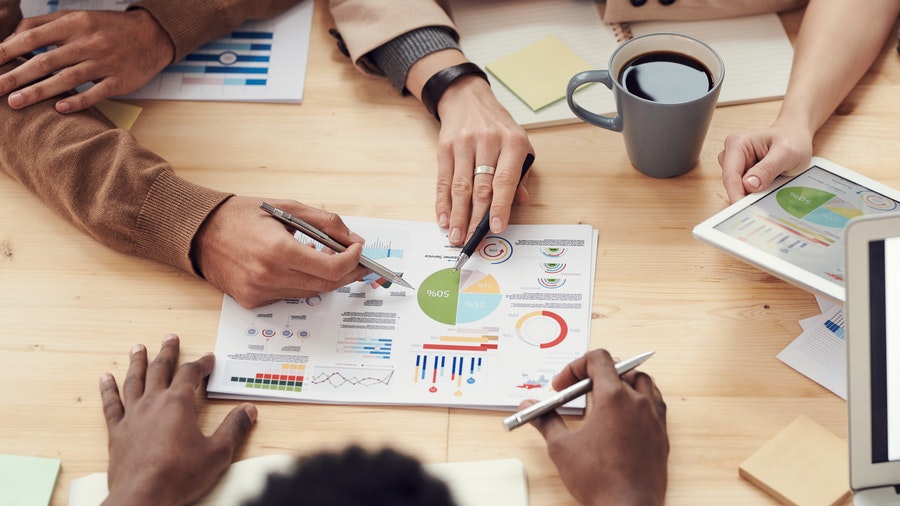 How to Increase Profits for Your Small Business in 2021
As the world nears its 2020 exit, many are hoping for a more prosperous year this upcoming 2021. Small businesses were one of the most affected industries during the global pandemic, with a Yelp survey showing that more than 160,000 businesses have closed due to the ongoing coronavirus. A more encouraging poll recently released by the Metlife & U.S. Chamber of Commerce, however, is showing that 86% of small businesses indicate they are reopening or have already fully reopened. Here are five tips on how to increase your profits this 2021:
Identify the Trends 
---
Consumer behavior changes, sometimes rapidly, and identifying these changes can help you reposition your branding and marketing campaigns. This 2021, one major trend to watch out for is the shift of focus on customer reviews. Buying a new product involves a great deal of research, which most customers circumvent by going with the product that has the most positive reviews. A report by Fan & Fuel states that more than 90% of customers will be reluctant to pull the trigger on a purchase if a product does not have enough reviews available. If you want to increase your profits this 2021, make sure to ask your customers for detailed reviews.
Automate Everything You Can Automate 
---
Automation has always been a sensitive topic, and it'll be no different this 2021. On one hand, automating tasks yield more predictable results, lower operational costs, and create a more efficient workflow. On the downside, it replaces human workers and thus eliminates income-generating jobs. Nevertheless, automation can have several economic benefits for businesses of all industries and sizes. For starters, it saves you a significant amount of cash if you automate repetitive tasks, including inventory management, shipping and order filling, billing, etcetera. These administrative processes cost your business thousands of dollars each year.
Find New Market Gaps and Angles 
---
With everything that has happened in 2020, from the elections, coronavirus, more frequent forest fires and floods, and other mishaps, there is bound to be a new niche or need that is not yet being served. And you don't even have to shift directions to capture these newfound consumer segments. Instead, use it to develop new products or services that complement your existing lines and that aligns with your brand. You should also use this to create or find new angles to your marketing campaigns. For instance, you can use corporate video production services in NJ or your particular locale to create marketing content that reflects how you've revamped your brand to add touch-free or self-checkout shopping at your retail store in light of the ongoing viral pandemic. Knowing how to adapt your business to the current times will really benefit your business in the long run as well. It will increase your chances of overall success.
Outsource 
---
There is nothing new to outsourcing this 2021. But if you haven't yet done it, you are leaving your business vulnerable to being outperformed by your competitors. And with the losses sustained this economically devastating year, it makes sense to try your hands on more frugal practices in an attempt to offset said losses. Outsourcing has many benefits, one of which is that it lowers cost. You can eliminate the need for a full-blown HR department and pay for medical/dental benefits for full-time employees. Independent contractors are usually paid a higher upfront hourly or per-project cost but are significantly lower than if you pay for a full-time wage and benefits package. In addition, you broaden your scope of talent to a worldwide network rather than just limit yourself to local expertise. By outsourcing different tasks, you now have much more time to focus on the main parts of your business in order to expand and reach success.
Roll Out New Marketing Content 
---
With many small businesses biting the dust this 2020, the people who would be most likely interested in your offerings might not know if you're still up and running, especially if your footprint is mostly or completely online. Make sure people know you are open for business by sending an email blast, rolling out new targeted ads on social media platforms, and posting new content on your business' blog. As has been true in previous years, online marketing will still play an essential role in a business' ability to survive and compete in 2021. The more high-quality lead generation channels you have working for you, the better your chances of making money.
Final Thoughts
With coronavirus remaining a real threat this upcoming year, small businesses may be in for another uphill battle for survival. Use the tips above to help streamline your business' operations and profits. This will help to ensure that your small business can continue to thrive in the future and become a huge success.
About Post Author