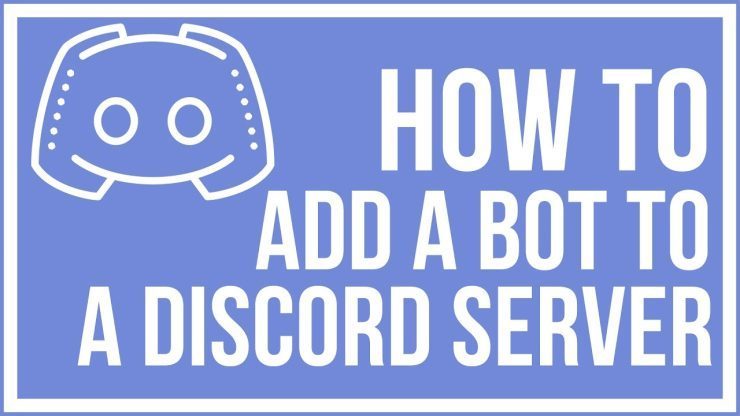 How To Add Bots To Your Discord Server : Ultimate Guide
If you are one of those enthusiastic gamers, you should definitely take the time to know about Discord. If you don't want to get into technical terms, then you can say Discord is a new Skype for gamers. This service is specially designed for players who want to communicate and coordinate via private servers that allow them text and voice chat with other people.
Now, if you look from the technical point of view, then Discord is a real-time messaging platform that allows gamers to voice and text chat within the app. Due to the highly interactive interface, ease of use, and modern features, Discord has gained immense popularity in the gaming world.
Further, who do not play video games regularly, they also enjoy Discord. Between 2017 to 2019, its user base increased from 45 million to more than 130 million. There is an extensive range of bots. Some let you play music while others offer fancy coins and currency that adds fun to gaming.
So in this article, we are going to discuss how to add bots to your discord server. They can do anything from managing your channels to add fun to games. There are endless options available; you need to find one that fits your requirement.
What is Discord Bots
---
As we have said earlier, bots are simply computer programs that are written to interact with human beings to fulfill certain tasks or functions. Along with the games, it can also be used for business purposes to enhance the customer experience.
We all are aware of the fact, most people use online services as it ensures comfort. You can integrate these bots on your website or in an app like gojek that immediately assists users and talks about your products and services. However, bots can be beneficial or infuriating, depending on your purpose. On Discord, bots provide an extensive range of features to the community.
Discord bots can also be defined as automated robots" that join the server and respond quickly. You can see them on different channels with a unique blue tag. Discord is an advanced communication platform for gamers that allows users to interact with each other on various topics.
Apart from gaming, several communities use Discord bots to connect with brainy people and exchange their thoughts and information.
Why Use Discord Bots
---
Few developers state that Discord is similar to Slack or Skype, but there is a difference that has made Discord stand out from others.
Discord can be installed on PC, and you can access it through an overlay while playing games. If you are playing a game with a small group of friends, Slack and Discord will get your job done. However, Discord is unique as it offers you the option to run the app in different browsers, letting you change mic levels and offering overall voice chat options that allow you to talk with people across the globe.
The major question for server owners might be whether they should deploy bots in their Discord server or not. Although, Discord bots can make the management ten times easier as it automates a lot of functions on the server, such as it sends welcome messages to new members.
Just like the small groups, Discord can be beneficial for large groups also. When you make a discord server, you can also create individual channels with different people with different access permission. This enhances safety and prevents popular servers from hacking.
Where To Find Discord Bots
---
Indeed, Discord is one of the best and effective communication platforms that enable gamers to connect with different people from different fields. Discord service involved various servers in which one can join to talk with other minded people.
Discord bots can automate many things about your service and add some fun among gamers. Here we have listed the top 5 discord bots for your server that help you manage and moderate your server better.
Vexera
Vexera is one of the premium discord music bot that streams high-quality music from different sources into your voice channel. It also doubles up as a moderation bot with a unique and advanced infraction system.
Carl-bot
Sometimes it becomes hard to describe what Carl-bot does because it can be used for multi-purpose. One of the best features for this bot is reaction roles. It means you can set up messages based on the user's preferences. The reaction they choose will determine what roles should be applied. Large groups and servers using this discord bot as it let them identify a particular person.
Carl-bot can also keep eyes on all messages, and it has strict security tools so that you can send out bans, warnings, and other messages to a private room where they discuss their wrong activities.
Octave
Octave is an entertainment discord bot that can add all kinds of cool stuff like music, videos, memes, and other fun stuff to your server. For instance, for music, the bot allows you to play songs from different websites such as Gaana, Spotify, YouTube, etc., and also allows you to stop, pause, and remove songs.
Along with these functionalities, it also comes with few other options, such as the ability to view and manage stats and other details about server, channel, and user. Moreover, you can also view and gather information about games, music, memes from XKCD comics.
Dank Memer
On Instagram and Facebook, we see lots of funny memes. Thanks to Dank Memer that is used to create funny memes and have fun with friends. Further, one of the best features Dank Memer offers is that you can generate popular memes with your own texts. Probably this is the reason behind its massive popularity.
Dank Memer also has another unique feature that enables users to rob banks and steal money from their friends. Later, you can buy all sorts of goods with your money. Dank Memer also offers some other tools, but it could be the ultimate choice if you want to create funny memes with special effects.
GAwasome Bot
GAwasome is another popular and multi-purpose discord bot that comes with a unique set of features that can help you get the most out of it from the server. First of all, it is open-source, so one can easily configure it as per their requirement. This bot makes it easy to search for things on popular search engines such as Google, YouTube, search Reddit, create memes, etc.
Besides, its in-app chat features like creating polls, getting weather updates, adding fun to the server, and offering results for your queries across the different websites.
How To Add Bots To Your Discord Server
---
To add a bot to the Discord server, you need to have permission access to manage a server. The process is quite a lengthy and time-consuming process. But once you go through it and follow the steps, you are done.
So let's get started.
Step 1: Log into Discord
This is the first step to log into Discord. This means you need to log into the desktop version that is normally used and head over to Web App within the browser.
For security purposes, it would always be best to log in through private connections and two-factor authentication. Discord also allows users to log in through QR codes, which need to be scanned with Discord's mobile version.
Step 2: Turn On Administrator Access
Once you are logging in to Discord, for adding bots, you need to have administrative access. If you don't own the server, it would be advisable to check with the owner before adding anything to it.
From your discord home page, select the server you would like to add the bot to.
Once you select that, choose the drop-down-menu where the server name is displayed.
Click on "server settings."
Click on "roles."
Go through general settings and toggle "Administrator" on
Tap on "save changes."
Step 3: Adding The Bot
Here the actual process starts. To start out, you have to navigate the bot. Once you are on the bot site, there should be two options: "invite bot" or "add bot" to the server. All you have to go through it and click on that button.
Find the bot you want to add.
Tap on "invite bot" or "add bot."
Follow the instructions that will take you through a set of permissions and will ask for Administrative access. ( as per step 1).
Authorize the access and enter the captcha for further process.
Step 4: Authorize The Bot
Once you choose the server, Discord will show all the powers and authorities the bot will have once it is added to the server. Make sure you have chosen the correct server from the menu and have gone through all the instructions for access.
If you prefer not to allow a bot to have certain powers for everyone, you can go back and change the settings. Otherwise, go ahead and tap on the "Authorize" button on the right side of your screen.
Step 5: Communicate Bot
Now you have a bot dashboard, so that start altering specific options that are mentioned there. Enable the welcome message option. Once you are done with this, you can make other necessary changes as per your wish.
Wrapping It Up
Discord is a powerful and feature-rich communication platform that is used by gamers for fun activities. It's super-easy and comes with advanced features. All you should have little knowledge about the Discord server and its setup process.
About Post Author