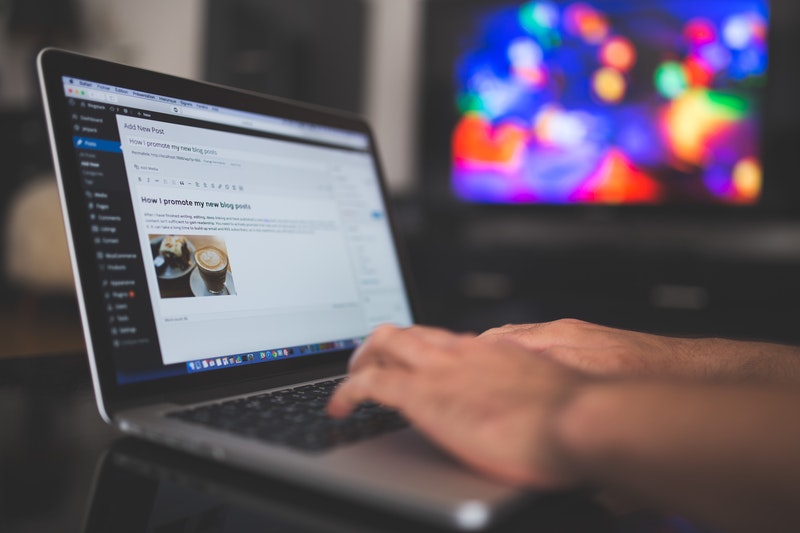 Why is WordPress Best For Blogging?
According to various reports of the month of March or the year 2019, WordPress powers around 33% of the total number of active websites in the world, which is a huge number for sure. WordPress blog is a very common place term since the platform was created a long time back. For those who are not aware, WordPress was originally created as a blogging platform and as time passed it continued to grow and evolve and ultimately today, it has become the best blogging platform for your blog.
If you know even a little bit about WordPress as a platform you must also know that it has been successful in popularizing itself as one of the most popular content management systems. Following the path of its previous accolades, WordPress even turned itself into the most-used CMSs in the market.
Blogging, even though sounds like a simple process, does require a lot of time and effort from the part of the blogger. Choosing blogging topics and blogging themes are just parts of the first stage of creation.
A WordPress blog is no different from any other blog, which you write on other platforms, but there do are a number of steps that, if you choose to follow, the entire process of blog creation will be drastically easier for you, in comparison to a situation where you dont.
If the question is still bothering you of why WordPress is the best, then know, that the platform can undoubtedly be referred to as the leader of the content management industry. WordPress is an easy recommendation when it comes to choosing a platform, no matter if you are doing so in-house or are taking the decision to hire WordPress developers for the same. However, that being said, You need to keep in mind, that WordPress may not prove to be equally useful for all kinds of businesses, this is the very doubt this blog is attempting to clear. This blog will provide you with a list of benefits of WordPress as a blogging platform so that you can effectively arrive at a decision.
Nevertheless, before assessing the advantages of spending money on WordPress development services for fulfilling your content management needs, it is vital that first you are introduced to the concept of WordPress first, and what is better than getting to know about its definition. So let us dive in.
What is WordPress? 
---
Like talked about in the previous section, WordPress had its origins in being a tool for creating and maintaining a blogging website. It was created as a PHP platform and was based on MYSQL. It was created by Matt Mullenweg and Mike Little during the year 2003. Matt was a visual artist, who quit his job at CNET and dedicated all his time and energy into building a system, which millions of businesses today are dependent on. The immense popularity of WordPress is evident from the fact itself, that it is available in more than 120 languages in the present time. Writing a WordPress blog, therefore, is a common practice in the present time around the world.
Now let's dive into the main purpose of this blog. Let's talk about the reasons why WordPress today is preferred around the world as the most capable blogging platform.
Why is WordPress Best For Blogging?
---
Easy to learn
When you make the decision of writing the best possible WordPress blog, the content of the blog is all you need to worry, because the process of writing it using WordPress and then posting the same is as simple as it gets. With the enormous popularity of the platform, there exists a large number of forums, that will guide you through the process of posting your first WordPress blog. In addition to that, if you are stuck during the process of posting your blog, you can very conveniently look for a solution online.
Variety of themes and plugins
WordPress theme is one of the most significant features of the platform, as the theme you use on your blog, will have a lot of control over the fact whether it will be read by users all around the world. There are three ways that you can enhance your blog with a theme, firstly you can pay a designer to create a unique theme for you, secondly, you can purchase a premium theme or thirdly, you can download a free theme out of the in-built ones. To create a comparison, if you write a WordPress powered blog, you will have free access to far more themes than if write one in BlogSpot.
It is SEO friendly
The first thing that you need to do before creating a blog, is choosing a domain name for your blog. The next most important thing that you need to be worried about is if the platform you are using, SEO friendly. SEO refers to Search Engine Optimization, what this feature does is makes sure that your blog is visible to the users. The better SEO is, the easier it is for users to have access to your WordPress blog.
Monetization
After your blogging website becomes substantially popular and you have built a user base, WordPress also gives you the chance to earn money from your blogs. You can do this with the help of advertising networks. This is where the popularity of WordPress itself is going to come in very handy, as major advertising networks will allow you to run their ads in WordPress, but not on other platforms like BlogSpot. Popular ad networks like PropellerAds and the very popular Google AdSense come with inbuilt plugins for a WordPress blog.
Conclusion
This blog, therefore, tries its best to enrich your knowledge about the advantages of writing a WordPress blog and even of using the platform itself. The above benefits make it obvious that if you are planning to create a blog, then there can be no better option than WordPress for a platform. However, it is important to remember that to correctly and completely benefit from blogging using this platform, you may need the assistance of a WordPress expert.
About Post Author