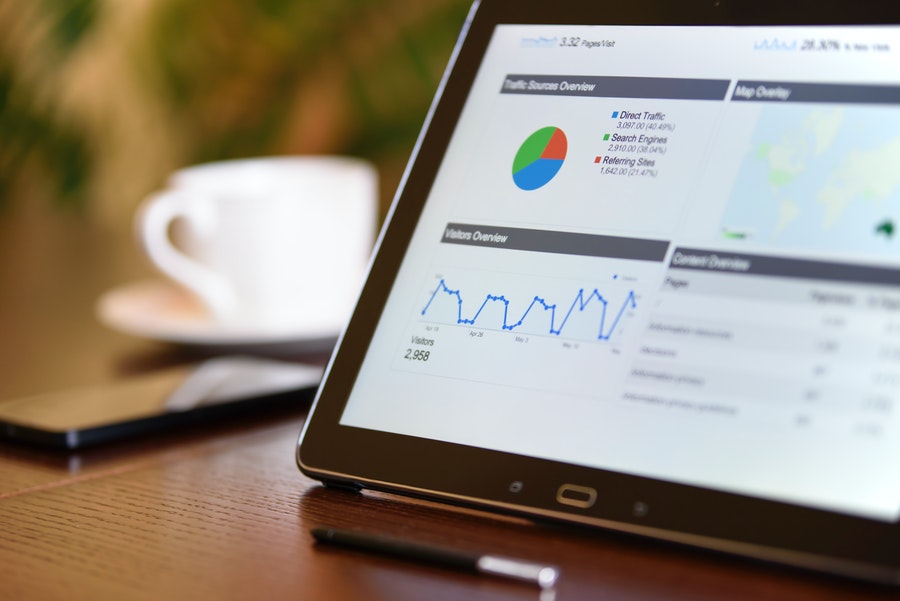 10 Website Traffic Estimator Tools to Check Website Traffic Statistics
Best Website Traffic Estimator Tools to Check Website Traffic Statistics
Launching your business website is an accelerating moment. But it is just the first step towards establishing your business. You will require crucial insights and statistics about web traffic to understand consumer behavior that will reflect on your marketing.
The best way to receive these important data is to rely on some powerful web traffic estimator tools. These tools can give you a detailed report on the incoming traffic, like the frequency and duration of visits, the favorite pages on your website. Here are ten web traffic tools you can use to expand your business.
Similar View 
---
Similar View is the ultimate market intelligence platform that delivers comprehensive web traffic data with ease. It is a smart website traffic estimator tool that also provides a comparative analysis of your web traffic against competitors across the industry to indicate your market positioning.
Some of the tool features include traffic and engagement metrics, traffic source, an indication of popular pages within your website, global, regional, and local ranking of the website. It also provides powerful insights on the SEO strength of the website to support better digital marketing efforts.
The tool is available for businesses across various industries such as retail, consumer finance, and travel. It also offers the liberty to link the platform to your existing dashboard to integrate analytics within your solution.
Ubersuggest
---
Ubersuggest is yet another tool that provides a unique combination of resource tools that give web traffic statistics and keyword information at competitive prices. The comprehensive report analysis identifies the top-ranking pages from other websites for organic traffic to give you a better understanding of what your website requires.
One of the platform's unique features is the backlink tool that shows the exact content that people are linking to in your segment. It could be useful to create an action plan to elevate your backlink game and increase your ranking. You can also take the services of the best link building agency to strengthen the backlinks in your websites.
SEMrush
---
Highly recommended by SEO experts, the SEMrush tool provides an accurate analysis of the web traffic along with providing a list of all the keywords that have helped your competitors receive better rankings.
The dashboard gives critical insights such as the organic and paid traffic trends that will help you make essential marketing decisions, such as the best places to advertise. The platform also provides a list of affiliate products that can increase your web traffic, improve your SEO strategies, and analyze the quality of backlinks.
The platform is continuously expanding its regional database to provide valuable data to boost your digital marketing efforts.
Alexa
---
Alexa is a simple site traffic estimation tool that can provide essential data like the Global and Country Alexa Ranks. It provides a chart that follows the ranking over the past few years to understand the value of different marketing channels and strategies you might be using. The platform also provides necessary demographic data of your web traffic and keyword information of your site.
While the free version severely limits the tool's features, it is still ideal for comparing two websites to know which one is popular. The paid version can provide access to various useful tools that can give you data about your audience, a competitor keyword matrix, backlink checkers, and more that can help grow your business.
StatChest
---
A simple and intuitive web analysis tool, StatChest provides more than just web traffic analytics to strengthen your business. Enter the domain URL in the text box. Within a few seconds, you will receive a detailed report that covers the domain registrar, registration date, expiration date, total ad revenue, page analytics like page speed score, Moz DA, along with the estimated page views.
A unique feature of the StatChest is that it displays two Alexa graphs on the report page, where one graph indicates the rank and the other the search traffic of your website.
Ahrefs
---
Ahrefs is among the popular SEO audit tools that can provide a detailed estimate of your site's organic traffic. The platform provides a search report containing critical information such as organic traffic on your website and the keywords that are successfully bringing this traffic.
Analyzing your competitor's website through the tool can help you understand their keyword strategies to receive good traffic. It can help you build a competent SEO strategy for your website. The only disadvantage of the tool is that it does not account for web traffic from other sources such as social media channels.
Quantcast 
---
Quantcast is considered among the most accurate web traffic estimator tools. Although the data set size is not comparable to powerful platforms like Alexa or SimilarWeb, it offers competent data that can help you strengthen your advertising efforts.
It provides crucial information such as the demographic breakdown and ethnicity of your visitors, business and occupation, media, shopping, and even political interests that can be valuable for strategizing. These audience insights can give you a clear picture of your users that can fuel more relevant marketing efforts.
Traffic Estimate
---
Traffic Estimate is yet another estimation platform that can give you basic statistics of your website. The estimation graph gives you an overview of the traffic patterns over the past years. Detailed data on traffic over the past month is also available. The tool provides targeted keywords of any website that can be quite useful to decode your competitor's website's SEO strategies.
Statshow
---
Statshow is a free website traffic estimator that can provide you monthly and yearly web traffic data. It reports the monthly ads revenue, page views, number of visitors, Alexa ranking, and even site age.
You can also select a specific category or niche of your business to understand your SEO practices' commercial value. While the tool features are quite good, the accuracy of page visits can be slightly low compared to other estimator tools.
SpyFu
---
SpyFu provides useful traffic data apart from finding profitable keywords and ads to power your paid and organic searches. The platform helps to identify the SEO strategies that boost traffic to competitor websites to help you strategist your marketing efforts.
It is the ideal tool for getting accurate estimates about the results of your Adwords campaigns. The tool is packed with critical SEO metrics that can support the expansion of your sales and marketing.
Conclusion
Explore these fantastic tools and harness their incredible features to analyze and boost your web traffic.
About Post Author