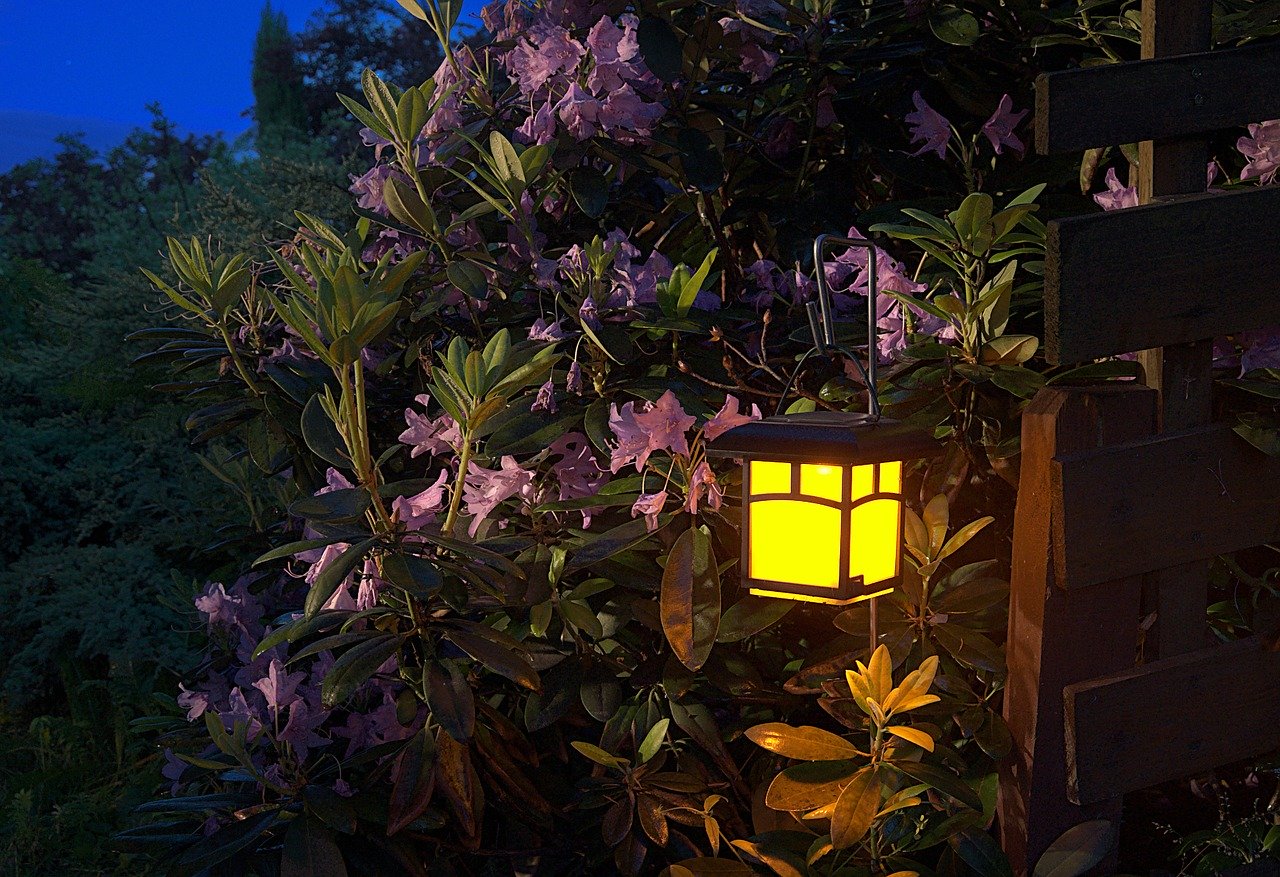 Sustainable Options For Your Outdoor Lighting
Climate change concerns and rising energy costs have urged people to look for sustainable options for lighting and energy. They try to transform their homes into a sustainable building by looking for sustainable indoor and outdoor lighting. They want to incorporate smart and energy-efficient lighting options in the outdoors.
Here are some tips regarding sustainable outdoor lighting that will help you in saving from energy bills and add more eco-friendly lights for landscaping purpose in your outdoors:
Remove Old Energy-Consuming Lights
---
The very first and the obvious step towards making your outdoors energy-efficient and eco-friendly is removing the old lighting that is consuming a large amount of energy and adding a considerable amount to your energy bills. Energy-efficient lights are easily available in the market and have earned the mainstream status, therefore, you need to replace your outdated lighting with energy-efficient LED or Solar powered lights to reduce a considerable chunk of your energy bills.
Switch to Solar
---
Solar-powered lighting is a sustainable and eco-friendly alternative to old incandescent lights in your outdoors that consume a lot of energy. These lights convert sustainable energy coming from the sun into electricity and use it for lighting. They are not really difficult to install and above all, they require very little maintenance. You can use solar-powered lights in your walkway, patio, lamppost, garden, and around your door. Installing solar-powered lights in these areas will help you in knowing suitable places for solar lighting, if all goes well then you can go for a total switch.
Reliable LEDs
---
Fed up of your old bulbs that give insufficient light and consume a high amount of energy in return then switch to reliable LEDs that are considered a mainstream lighting option these days. LEDs are eco friendly and consume less than the quarter of the energy consumed by the old incandescent bulbs. LED bulbs last longer as well and prove their worth and cost-effectiveness. These LED lights are much safer as compared to incandescent ones as they don't get too hot during long summer times minimizing the chances of combustion. They are weather-resistant as well because of the use of epoxy instead of glass during manufacture.
Use Innovative Technologies
---
If you are done with installing the eco-friendly lighting hardware, it is time to install eco-friendly technology in your smart devices to help you in taking control of your energy consumption and make your outdoor lighting more efficient. There are hundreds of apps available online to help you in that regard, you can start saving energy by downloading free apps like Kill-Ur-Watts app to take a step towards energy conservation for a stable ecosystem and low energy bills.
Switch to Smart Home
---
Automating homes is a new trend that is gaining a lot of appreciation. Automating your home means you can control lights, water, heating, and even blinds remotely with a simple touch on your smartphone. Home automation is not a complex process as well. Just connect your 'hub' with your home network and control it from any part of the world. Just imagine, you are on a one-month long holiday and you forgot to turn off your walkway lights, these lights remaining on for a whole month will increase your energy bill considerably. Therefore, with the home automation system implemented in your home, you will get a reminder that you forgot to turn off the lights in certain areas of your home. You can simply turn off these lights or set them on a scheduled timing easily.
Garden lighting design
---
You can illuminate your garden in several ways. In addition, outdoor wall lamps are also very useful if you do not have a garden, but do have a balcony. If you want to surround your patio or veranda with outdoor lighting, floor lamps are a perfect option. These also come in many different styles, from classic to industrial. And from sleek and unobtrusive to true eye-catchers.
With the ground spotlights, you also create a lot of atmospheres in your garden. This way you can draw attention to the favorite trees or plants in your garden or, for example, to a beautiful work of art. In addition, ground spots are extremely useful if you have no surfaces to which you can attach a lamp. Or if you don't like large, eye-catching outdoor lighting. In addition, ground spots provide a modern and sleek appearance. Round and square ground spots that you can use in your tiling and decking. There are also handy variants with a pin. This way you can easily pierce the outdoor lighting into the ground.
The design of your garden lighting determines the atmosphere you create in your garden. Classic, modern, sleek, industrial, or unobtrusive. Everyone has their own taste, of course. No matter how pronounced it is, feel free to find the outdoor lighting that suits your style.
About Post Author