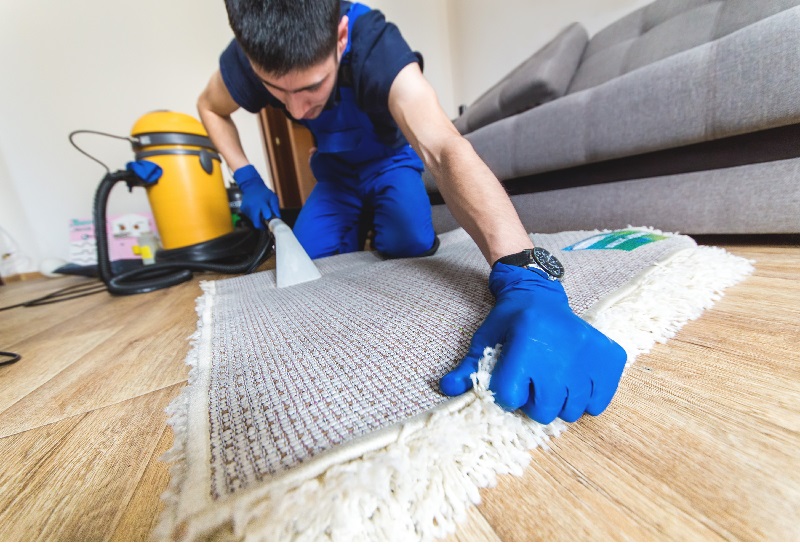 Tips for Preparing the Home for Professional Carpet Cleaning
The expensive masterpiece, carpet should be kept clean, dirt-free and soil-free or influencing its longevity. Regular carpet cleaning can keep it in very good condition in the long haul. It has the ability of enhancing room appearance by acting as the eye-catcher and providing necessary warmth during cold chilly winter days.
Over time, dusts, grime and soil get trapped within the fibres of the carpet making the appearance dull and pale. On calling the professional cleaners the original look of the carpet can be restored.
However, it needs some preparation ensuring the entire process seamless, smooth and buttery. What you can do as preparatory steps is mentioned in this article. Read on to know them so that high efficient outcome can be acquired.
Vacuuming the floor 
---
Professional cleaners always perform extensive cleaning yet if you accumulate the grime and pet hair from the carpet on your own by vacuuming then it will be better. Now, the full concentration can be put to remove the dirt which is trapped within and beneath the fibres for retaining its softness and shine again.
Specific areas and corners which need special treatment and attention 
---
In case, many carpets are there in your home then it is recommended to note down the spaces that need thorough and special cleaning. By this way, more emphasis can be given to those highlighted corners during cleaning. Even if necessary you can mark the areas which some special tape for easy identification.
Light furniture removal from the room 
---
Professional cleaners will visit your home to make your carpet clean and fit for use again. Hence, it will be better if you shift the light furniture to other room until the cleaning task gets finished. Otherwise, the carpet can get damaged during cleaning.
As much space as you can offer to the professional cleaners by shifting the furniture the better result can be obtained in the end. If there is lack of space in your house the furniture can be stored in the storeroom for sometime till the carpet gets dried up completely.
Shifting of the breakable items 
---
Generally a house comprises of numerous items some of them are delicate and highly prone to get damaged easily. To clean the carpet efficiently, professionals have to shift it to and fro causing their damage.
So, it is highly advisable if your room has such items remove it from there and keep in a safe place until the work is over. Then, you can again place them to their original position.
Present a particular parking area of their vehicles 
---
Professionals have to carry cleaning products and equipment to clean the carpets of your home. Hence, they always commute in vehicle which has to be parked in a secured placed. By keeping your cars aside, you can employ them the space to park their vehicle in your home garage.
Take special care of your pets and don't allow them to roam nearby 
---
Although pets are very friendly, naughty and mischievous yet the unpleasant and unfamiliar sounds of cleaning are causes of annoying to them. Most of the professionals carry high-grade equipment and huge cleaning system which is why it is impossible for them to shut the door during cleaning.
It is your duty to take proper care of your pets and resist them from entering the cleaning spots. Even try them to keep quiet as any animal sound leads to distraction which can affect the efficiency of cleaning. Sometimes, the carpet can get damaged too at the same time.
Instructions to follow after carpet cleaning 
---
A number of things are there for you after cleaning of the carpets. These will ensure the longevity of the masterpiece along with sustainability of softness and luster of the carpet at the same time. But for this, you have to follow the below mentioned steps strictly:
Carpet vacuuming is a must at a regular basis for keeping it cleaning by removing grime layers from it. Otherwise, it will get trapped within the fibres making it more difficult for the professional clean to remove it.
Any sort of spilling must be taken into account on an urgent basis. Otherwise, it makes the fibres dirty leading in overall dull appearance. Even it becomes tough to get rid of it from the carpet lately.
After washing your favourite masterpiece it is highly recommended to turn all the ceiling fans and open every window of the room so that the carpet gets dried up completely and quickly. Till then, it is not suitable to lie on the floor and use it
Shifting of the furniture should be postponed till the carpet gets dried up completely. Otherwise it can be the prime reason of its wearing and tearing down.
It is clear that professional carpet cleaners can only do their task efficiently. But to make everything seamless and obtain outstanding outcomes, your role as the owner is undeniable. You have to ensure that the cleaners can perform the cleaning task smoothly without facing any sort of hassle or discomfort.
Moreover, you should also hire a reliable carpet cleaning services so that they will be able to reach your satisfactory level and deliver desired results.
About Post Author