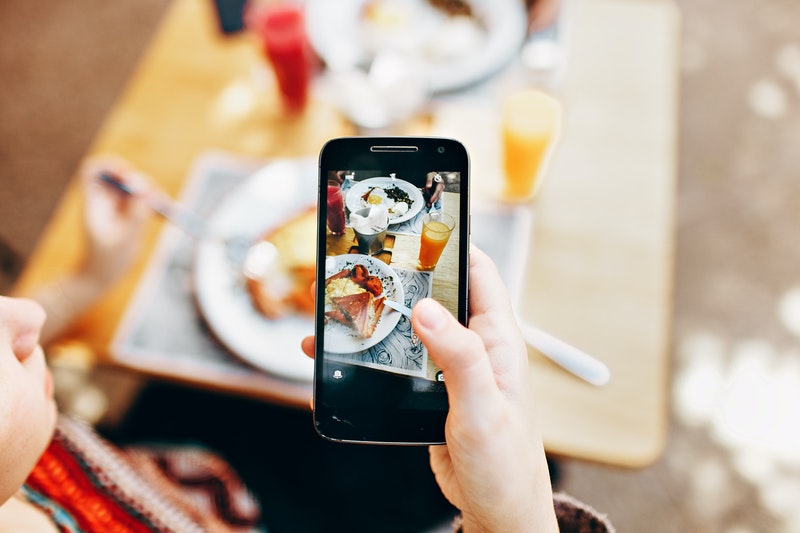 5 Best Photo Editing Apps For iPhone And Android
Looking for the best photo editing apps for Android and iPhone? Here are some apps that can be used to edit photos yourself.
Most people used to edit their pictures and images on PC using different software for hours. The days have changed, and the use of PCs has also reduced a lot. While professionals still use PCs for their editing work, most simple editing is done with the help of smartphone devices.
When it comes to photoshopping yourself into a picture, many professionals prefer to use mobile apps rather than PC software. Needless to say that editing becomes much more fun when you can do it anywhere and easily. Nobody wants to waste a lot of their time just correcting the photo's colors and temperatures.
Top 5 Photo Editing Apps For iPhone And Android
---
Most of these apps come with AI technology that helps edit the picture based on preference, which saves a lot of time. So, let's find out some of the best apps for photo editing on Android and iPhone that you can use to make your pictures look eye-catching.
Google Snapseed
When it comes to photo editing on mobile, the first app you need to know is Google Snapseed. It is a popular and influential photo editing app used by millions of professionals. However, this app is suited for amateur and experienced photographers. This app is developed by Google and comes with plenty of editing features.
With this app photoshopping yourself into a picture will become a piece of cake. The application is similar to photoshop but comes with much more features. For example, it can edit raw images and lets you tweak the colors. Some of the most advanced features of Snapseed are structure, healing brush, perspective, HDR, presets, filters, and many more.
Another very useful feature in this app is to save your style to use in the future. With precise editing, you will be in control of editing your pictures with many filters and tools.
Adobe Lightroom Mobile Version
If you are familiar with photography apps, then you might have heard the name Adobe Lightroom. This is a pioneer app among PC software that professional photographers use. The best thing about this app is that it allows you to take raw photos with the built-in camera and edit the aperture, exposure, and others.
It is the only app that lets users edit, view, and organize a huge number of pictures. Moreover, you can apply many filters to your photos with just one tap, which makes them easy to use for beginners. In addition, the adjustment and correction tools of this app let you make the images perfect.
VSCO
VSCO is known to be the best photo editing app for both Android and iPhone devices. Apart from photo editing, this app also gives you the option to share your images with others. It is considered to be the top photo editing app for iPhone. VSCO comes with social sharing, an iPhone photo app, and a three in1 camera.
It also has a community where you can find a lot of people and learn more about photo editing and photography. The app is very straightforward and simple to use. The app comes with features like an in-built camera, presets, picture adjustment features, a vast community, and others.
It is an all-in-one app that comes with a camera, photo editing features, and a community. This is the best app for beginners to learn everything.
Adobe Photoshop Express
This app needs no introduction as it is one of the most popular photo editing apps for PC. This app has most of the tools of Adobe Photoshop along with many other features. It is effortless to use on mobile, although it comes with many advanced features. For example, it comes with a smart filter feature that helps to automatically fix the issues of the photo.
When you are photoshopping yourself into a picture, you do not have to worry about the exposure and temperature of the images. The application is entirely free to use, and you have to sign up to use all the features and adobe cloud. The app is available for both iPhone and Android devices.
Prisma Photo Editor
Prisma is another most exceptional photo editing app that turns pictures into paintings and drawings. Unlike the other apps that come with this feature, this one provides outstanding results. It is completely free to use and comes with 500+ filters. As a result, the pictures appear as they are painted by any artist.
Although the app is free to use, you have to pay to get some advanced filters. Similar to many other apps, it also comes with a big community. So, you can share your edited pictures with others in this community or social media apps.
Conclusion
There are plenty of mobile apps for photo editing that you can use to make your picture look much more elegant. However, some of the best ones are mentioned above that you can choose to edit your photographs. Based on your requirements, you can select the best one with lots of features. Make sure to go through all the details to know more.
About Post Author